When you get engage, you start day- dreaming and planning enthusiastically about the wedding and you always tend to draw inspirations from the latest trends and your own personality and style. So, if you are one of them, you must have taken inspiration from your best friend's wedding or from a wedding the guy, who works in a same company with you and would have surely imagined that I want things for my wedding like that. We have decided to introduce a new series of real wedding, in which we will describe all about a wedding. Here we are giving you all the details about Neil's Arnett and Emma Nightingale's wedding ceremony. I am sure you are going to like this. Read on…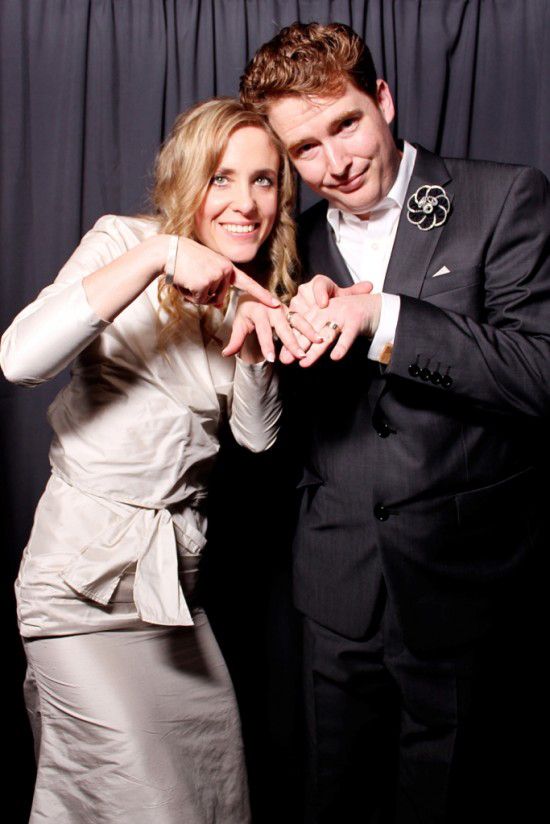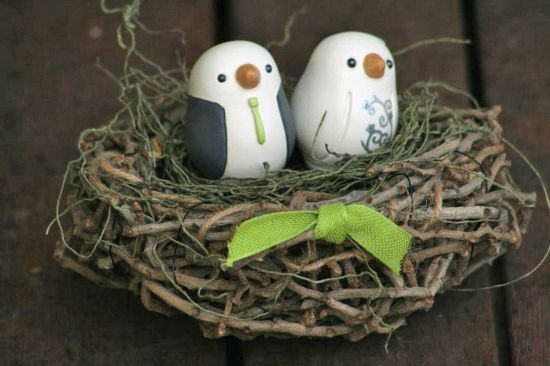 Neil's Arnett and Nightingale have always believed that fun is an important part of any occasion so; they also decided to add a touch of humor and fun to the wedding invitations. The couple purchased these save the date cards from etsy. The couple worked really hard to get and add creativity to these quirky cards and they have a beautiful look and have set the scene for the wedding.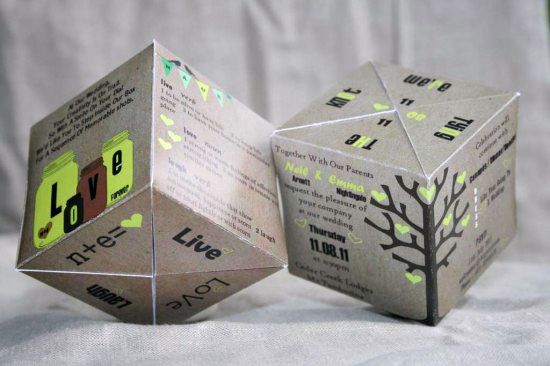 Nightingale decided to wear a simple gown designed by her friend Kathy from Rubyanna Couture and was made in silver silk dupioni. She purchased the bridal bouquet and flowers from the etsy store and shoes were bought from Wittner.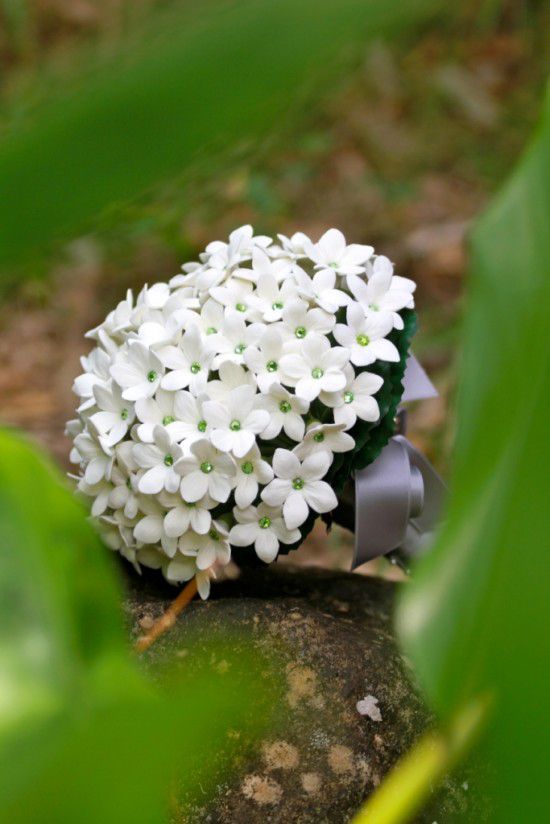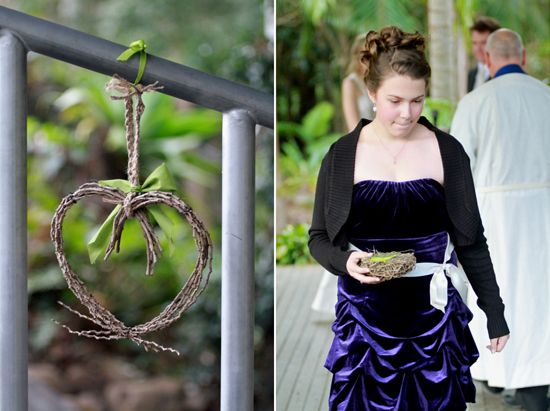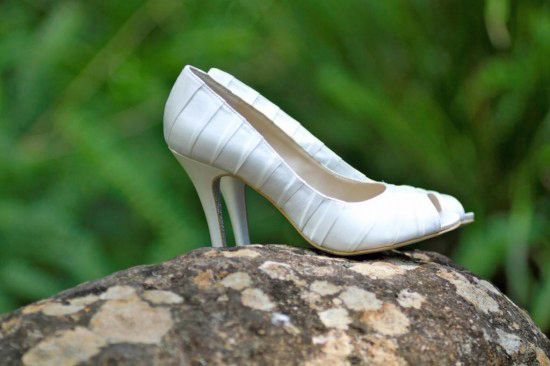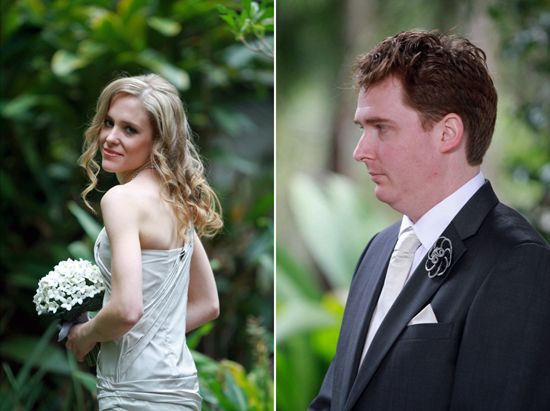 A song "Now we are free" was played on the background when I walk down the aisle and it was really an emotional moment for Nightingale.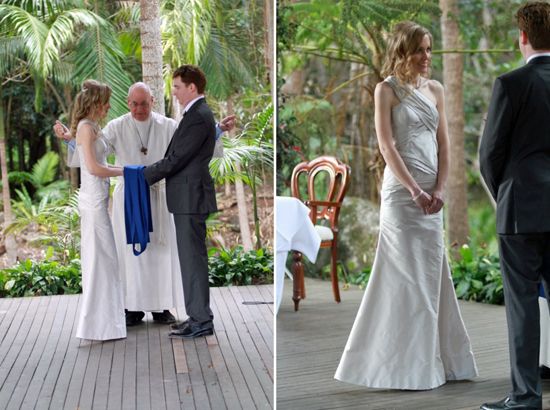 The couple used a handcrafted cedar wood pen with gold plating on it. The couple has always dreamed of the wedding place, where all the old friends and relatives can have a fun and where they can just relax instead of highly lavish but hectic wedding ceremony.
Neil and Nightingale did a great planning about the wedding décor. For wedding centerpieces, they lit up wheat table center, led lights on the wooden trees and tiny trees in various designs for table centers.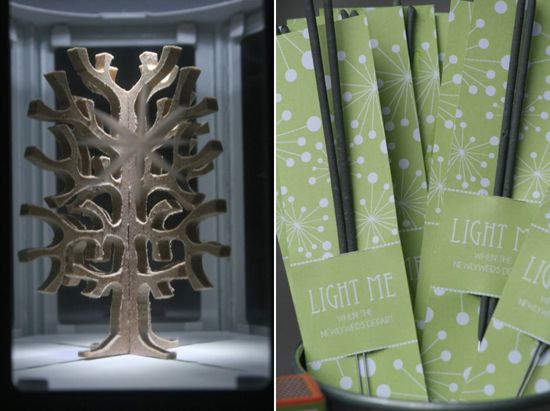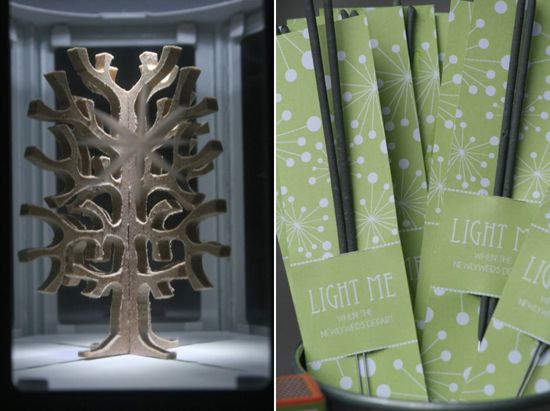 Three months before the wedding, Nightingale planted almost 100 tiny terracotta pots with grass from garden. The couple also named these pots with the names of every guests and also the bride and groom.
Nightingale's lovely brother caricatured a beautiful painting to gift to his gorgeous sister.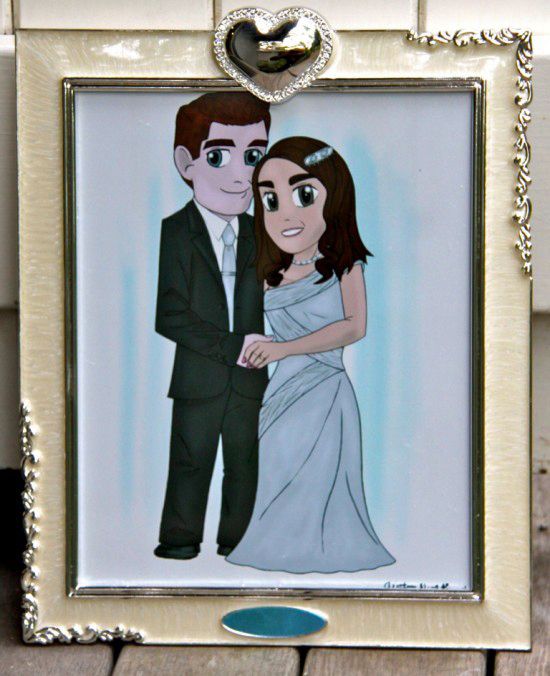 Radio Club was the band invited to add party atmosphere to the wedding. They blew everyone away with the beats and amazing songs.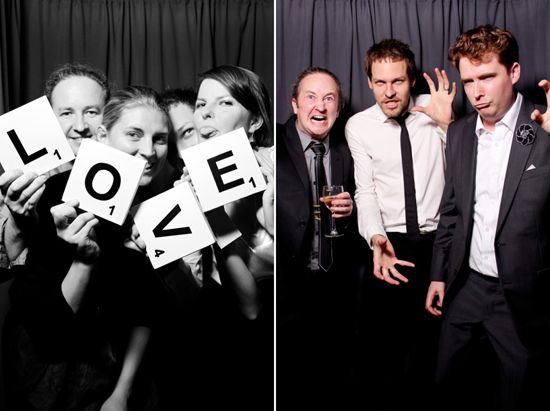 Everyone had a great fun in the photography booth and we are sure happy memories for the event are going to last forever.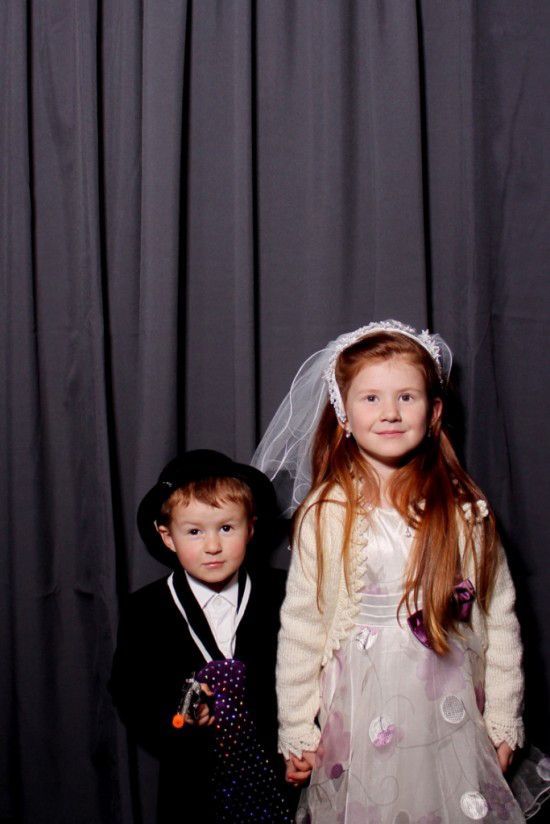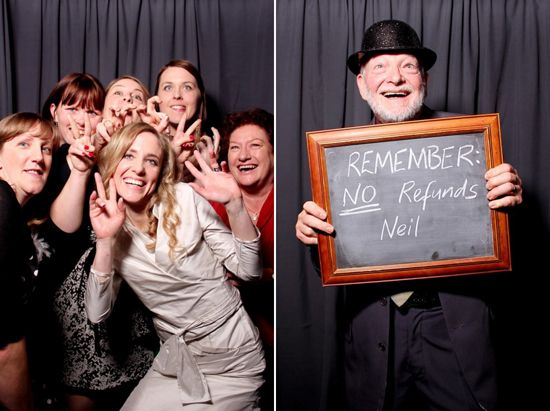 Source: polkadotbride