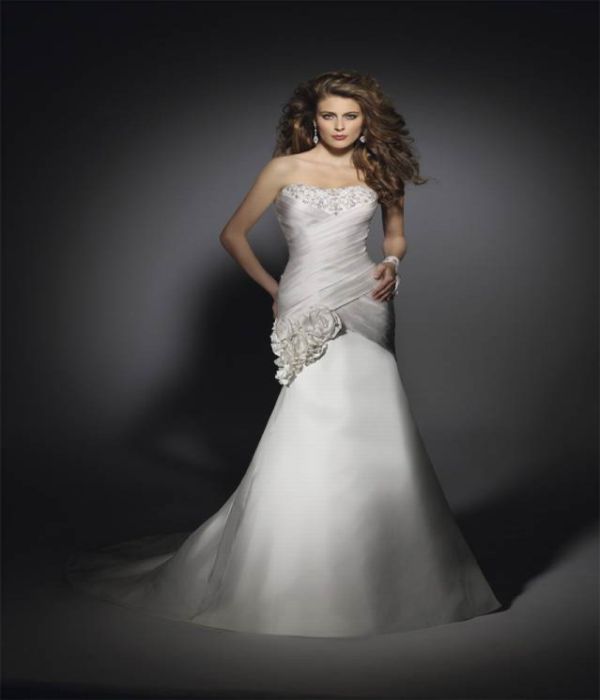 From the prehistoric times till today, there is one thing that has topped the chart of every woman's apprehension and that is their body shape and structure. Every woman has a definite body structure and shape. Even a constant dieting schedule and a hectic work out plan cannot mold their figure to the fullest. The basic body shape remains the same. It's because the shape of our body bones cannot be changed. It's a well known common fact that people mostly judge a woman on the basis of their body structure. This concern results into a constant consciousness among women. For this purpose, a woman has to understand their body type and start working out and get dressed accordingly. This will lead to a more perfect body structure and improved self-confidence.
Hourglass shape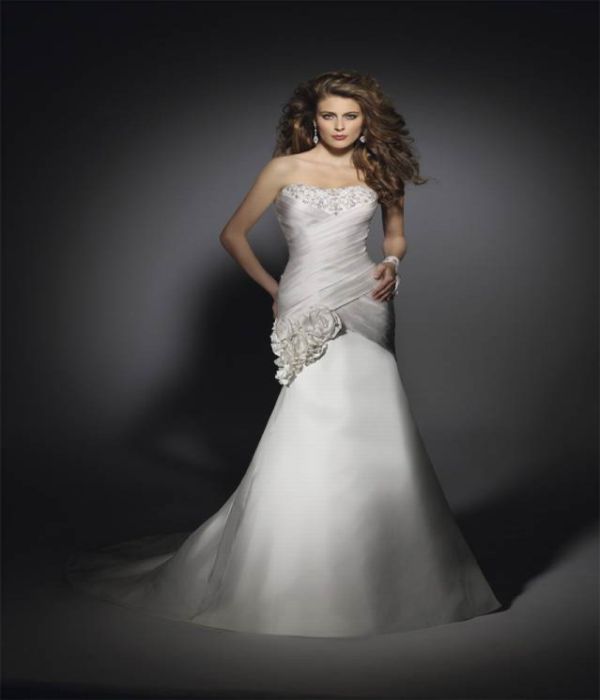 Exercises
To achieve the desired shape, you need to work a lot. Starting with the basic cycling, running, jogging and walking and following it with the age old yoga techniques: Kundalini and Bikram, these are powerful weapons to carve an hourglass from your body. Ballet and sports like tennis, skating and calisthenics sculpt a perfect hourglass figure.
Diet
As per USDA format, an adult should only consume 1,800 to 2,200 calories daily. In the diet you require to limit the fat content to 7.8 percent with emphasis on protein intake up to 18 percent. The total dietary fat should not exceed 29 percent. In the fat ratio, healthy fat is recommended, including household oils and complex carbohydrates, such as wheat grain which requires more energy for digestion.
What to wear
Since you can easily flaunt your perfect curves, experiment a bit with your looks and try wearing the mermaid silhouettes and low cut perfect waist dresses is beyond doubt a great idea.
What to avoid
Since you worked so hard for the curves, avoid wearing plain and empire cut dresses. They are too lousy on your shoulder and hide your best curves.
Pear shape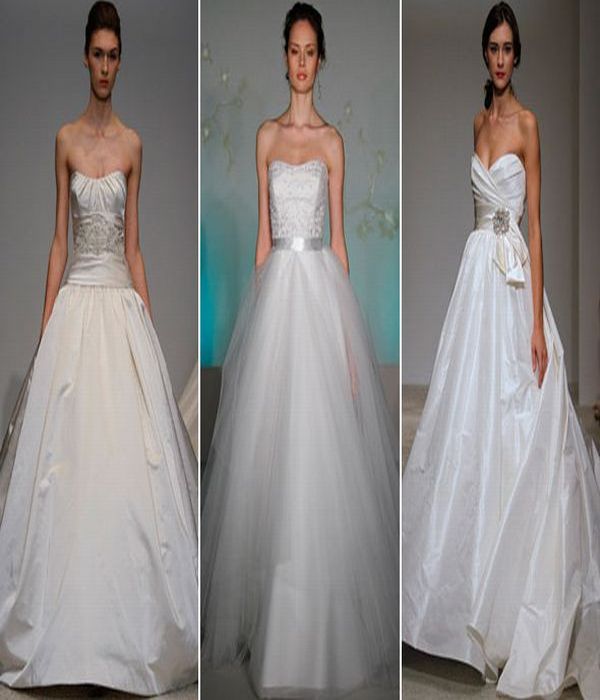 Exercises
In a pear shaped body most of the fat lies on the lower half of the body. No exercise can reduce just the fat from your legs or butts. Consistency and time will change the pear into an hour glass. The most recommended exercises are push-ups, shoulder press and Romanian dead lifts. Along with them, keep on burning the calories on a tread mill or bike.
Diet
The diet should have clean fats with zero processed fats. Inclusion of complex carbohydrates and lean proteins is recommended. A diet at small interval of 2-3 hours will ensure constant metabolism and stop insulin fluctuations.
What to wear
The gowns that slowly follow the A-line will suit you the best. Among them is the Princess wedding gown and empire cut gowns. Spectacular ball gowns with either a Basque or dropped waistline will supply the real "wow" power to your figure. Chiffon also is a good option for a body shape like yours.
What to avoid
A low cut neckline is strictly to be avoided so that your broad shape is not projected.
Apple shape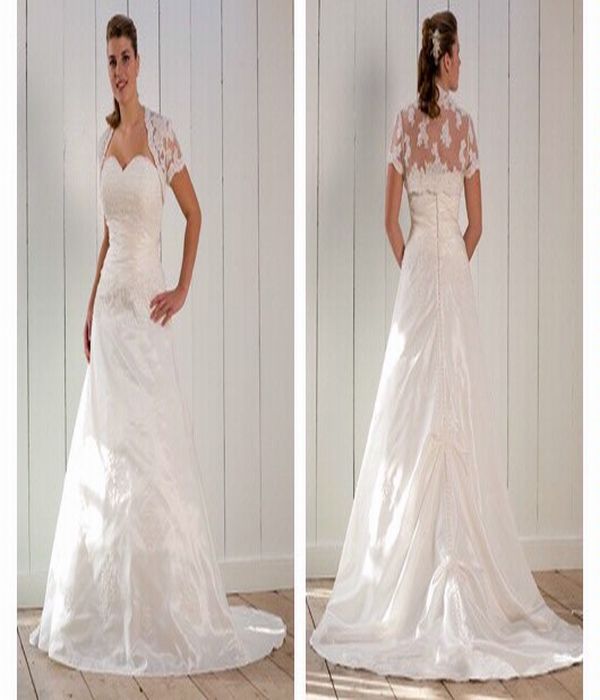 Exercises
An apple shaped person carries most of the weight around the waist line so exercises like squats, dead lifts, push ups, plank teaser etc will do all the needful for maintaining an equilibrium among all the body parts.
Diet
An apple shaped person should have around 50 percent complex carbohydrates and around 35 percent proteins. The fat content should be around 15 percent which includes friendly fat comprising of home oils and coconut oils.
What to wear
The most suitable dresses for your body type are the ones that flow with your body. Choose one that converges on waistline where you are thinnest and gradually sprawls in to an A line shape. Opt for a bodice with a lot of texture to it like ruche or lace detailing based clothes.
What to avoid
Avoid trumpet shaped dresses. They bring out the portion where your body is widest and will flare out the most on legs.
Rectangular Shape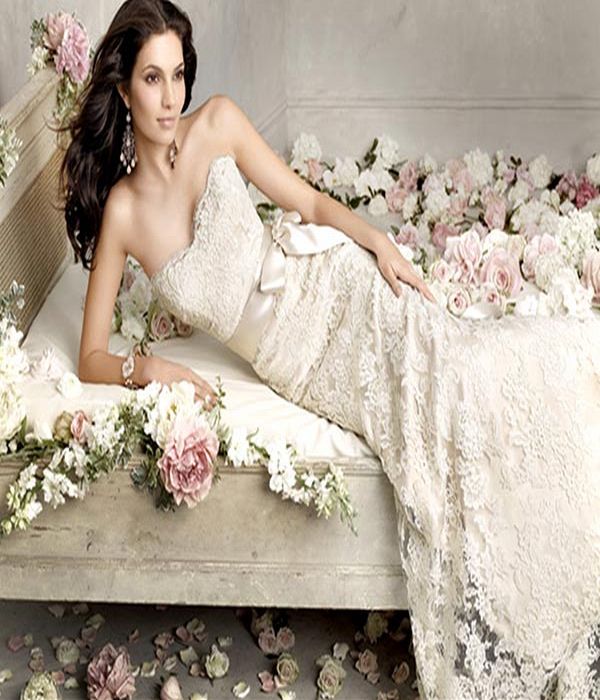 Exercises
This shape should have the aim to reduce the waist line and to strengthen the bottom muscle. Sports such as rowing, boxing and swimming can help turning you into a bombshell. Running on tread mill and use of weights will help the calves and will also strengthen your body.
Diet
The diet should aim to maintain the overall fat but should reduce it at some areas like abdomen and stomach line. Diet should comprise of proteins available in eggs, fish and green vegetables. Such a dietary plan is highly recommended by the instructor with strict no to white starch.
What to wear
A rectangular body has a plain lateral shape so you should wear a dress that converges on your waist line and broaden your shoulder. Try on fitted corsets, wide necklines and full length skirts.
What to avoid
The dresses that have a plain cut and are straight must be avoided. Dresses making the shoulders narrower like halter tops should be avoided for a rectangular shaped body.
Plus Sized Shape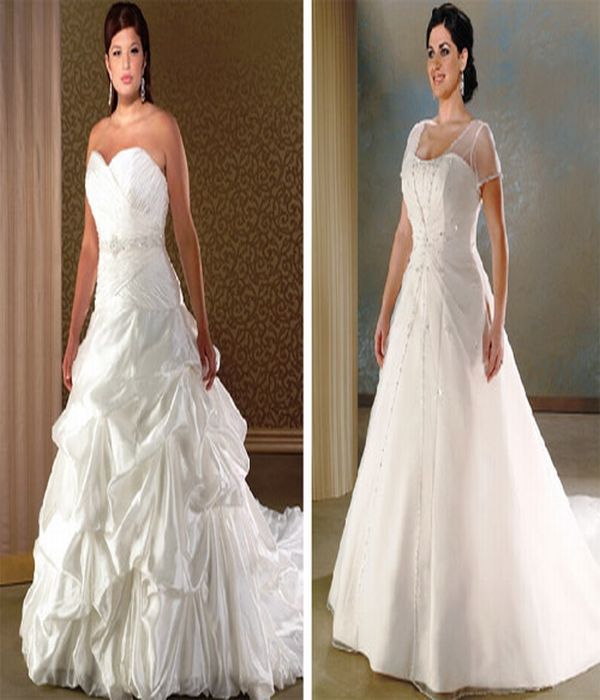 Exercises
If you are plus-sized women, your exercises should definitely include walking, swimming, water aerobics, biking and dancing. This will help lessen your body weight and tone down your muscles a lot.
Diet
A strict control on fat and compulsory inclusion of green vegetables along with proteins is suggested. A person having this kind of body shape should remain strict with their daily routine and should avoid the fat containing diet.
What to wear
A plus size person needs dresses that open up your face which includes scooped neck line with little cleavage. If you go for a strapless dress then opt for dresses that has a slight dip along the neckline, like a sweetheart neckline.
What to avoid
Avoid straight strapless gowns with straight horizontal necklines because that will make you look wider and broader.
Thin Shape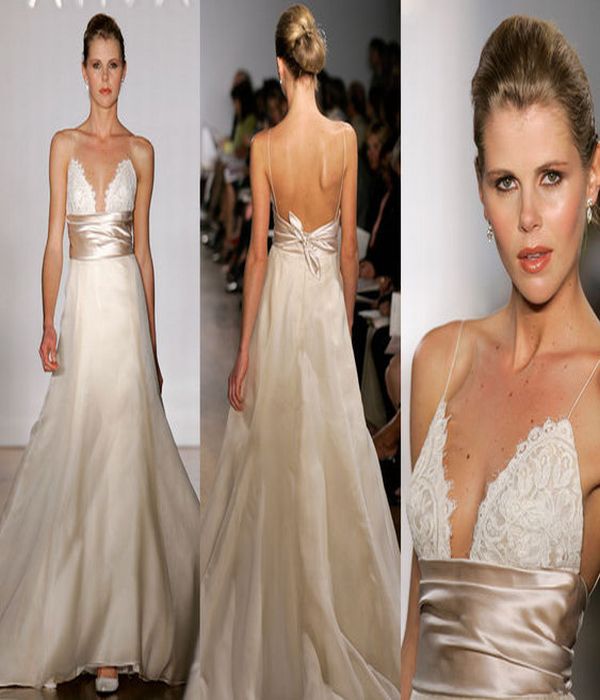 Exercises
A thin shape has high metabolism and requires to gain weight and maintain it through time. All exercises pertaining to gaining weight like weight lifting and jump training will help. One should stick to a proper diet that will help gain the weight in proper proportion. A lean woman must go for exercises like planks, ab ball curl ups, leg raises, back extensions, trunk rotations, medicine ball chops and bridges. In order to tone the body up, go for speedy exercises.
Diet
A thin women can eat anything she wants because their metabolism rate is very high. Diet has no restrictions on fat. It is a great advantage for extremely thin woman. In fact they should try and be regular with their breakfast, lunch and dinner routine. Organic fruits, veggies, Soy products, beans and nuts are great for thin women.
What to wear
A thin woman would not look all that great in an over sized piece of clothing. A thin bride should know how to have her wedding dress fit her, it should not appear to be hanging. A modified A-line gown would be great. A mid-length or tea-length dress would also be a good option.
What to avoid
Sometimes thin means literally 'very thin'. If you are bony, avoid showing collar bones. Strapless might not be such a good option.