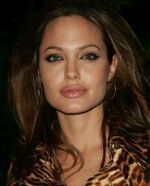 Lots of guesses are being made about the couples wedding date. It is amazing how Brad and Angelina have managed to be so secretive about their wedding date.
The couple was heard making enquiries in a few hotels to make a reservation for their wedding destination. As the report says they will probably settle for the Lover's day, the 14th of Feb, which is celebrated world wide.'
It certainly seems that this couple wants the entire world to celebrate their big day.