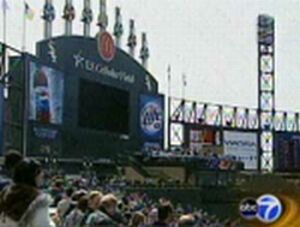 The year 2006 is not just important from the point of the 6/6/6 wedding but also many other things. Lot of power couples are getting married this very year.
White Sox, the defending kings of world series are very much excited about the group wedding that they are going to have on the 3rd of June,06.
The location for the ceremony will be the centre of the U.S Cellular field just 2 hours ahead of Texas Rangers game.
If anyone wants to apply for marriage license so as to be a part of their champ's wedding ceremony, they will have to do it before the 3rd of June.
The package per couple is decided upon $500 along with two entry tickets for the game.