Wedding day is the most important of all occasions in ones life and it comes just once in lifetime. It is natural that everyone would want to look their best and play flirtingly with the heartbeats of their soon-to-be hubby.
So here for the brides: two wonderful pieces of wedding gowns.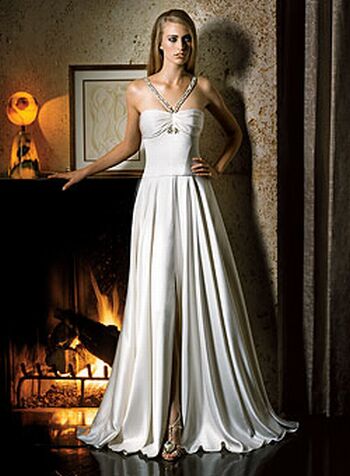 Designer: Carolina Herrera
Priced at: $4,990
Features: Breathtakingly seductive, fusion of modern artwork with a sense of glamour, silk twill gown.