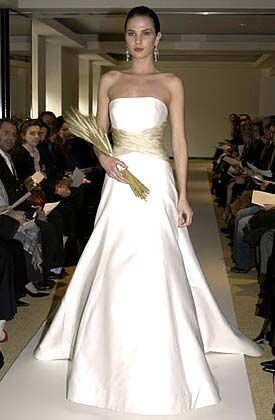 To choose the right kind of gown that will go along with all the other decoration for you wedding indeed takes a helluva lot of time: forget your tensions, you just sit back and relax when I will do all the store hunting for all you ladies.
In some of my previous posts, I have provided you some of the pictures of few sophisticated designs. Here is one designed by Carolina Herrera, which you would like to have for yourself.
It is an ivory strapless gown accentuated by champagne taffeta sash. Well, the price might be a bit over the top but that will of course be a good one for that special day of your life. It will cost you $3,990.
Here is where you can avail the gown.
Carolina Herrera
954 Madison Ave., New York, NY 10021
at 75th St.
212-249-6552