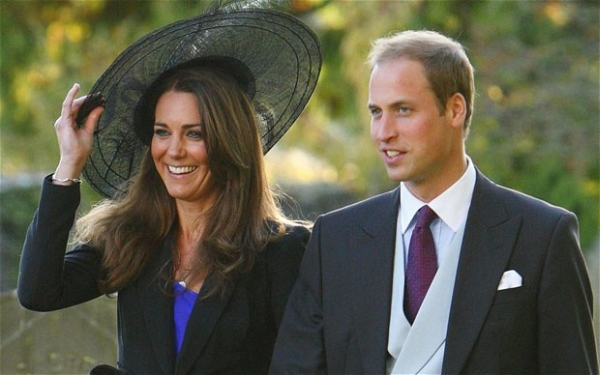 Like every other aspect of a celebrity's life, their marriage too is under the public eye. Though nothing stimulates the public's mind like a relationship between two high profile celebrities, there are some celebs who bypass the lure of marrying another big namer for the sake of true love. Not only are some of these couples among the happiest in celebdom, they are also setting up quite an example for married couples everywhere else in the world too. Here's our list of some of the biggest names in showbiz who married non-celebrities and even though some are no longer together, they prove that true love doesn't care for fame or fortune.Prince William married commoner Kate Middleton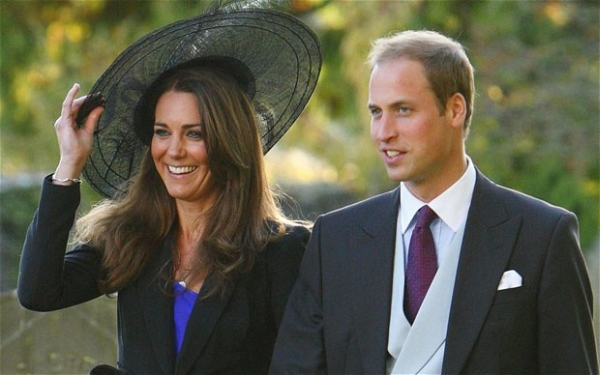 The marriage of Prince William and Kate Middleton remains one of the most famous examples of a marriage between a high profile celebrity and a commoner. William was a celebrity even before he was born and spent most of his life being chased by the media while Kate Middleton grew up as a regular British teen until she was publicly linked with the heir apparent to the British throne of course. Not only has their wedding set the bar up very high for couples in general, their down to earth nature and visible mutual affection sets quite a precedence for other celebrity couples as well.
Elizabeth Taylor married construction worker Larry Fortensky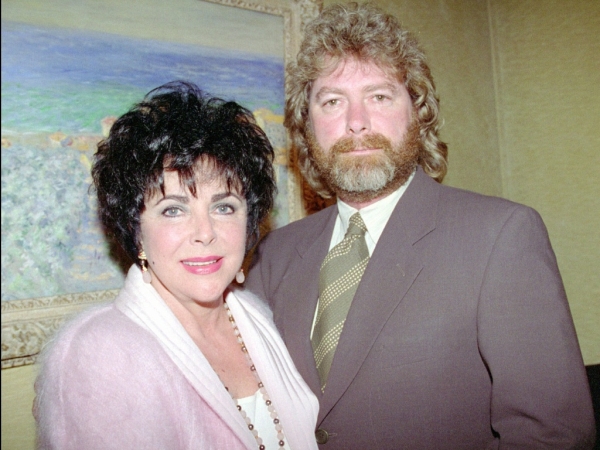 Hollywood legend Elizabeth Taylor was known for her acting prowess as she was for collecting husbands. Her eighth husband Larry Fortensky was a construction worker. Liz met Larry at the Betty Ford Clinic for drug and alcohol abuse when they both were patients there. After the completion of their treatment, the pair dated for a while and decided to get married even though Elizabeth was 20 years senior to Larry. The relationship, alas, was not a happy one and the couple divorced after a few incident-filled years together.
Matt Damon married bartender Luciana Barroso
The marriage of Matt Damon and Luciana Barroso is something of a fairytale for women who dream of marrying a movie star. Damon met the argentine-born Barroso while he was filming his comedy "Stuck on You" in Miami. Damon was dragged to the bar where Barroso worked by his friends and it was pretty much love at first sight for the pretty bartender and the critically acclaimed Hollywood hunk. The couple married in December, 2005 and now has three beautiful daughters together.
Julia Roberts married cameraman Daniel Moder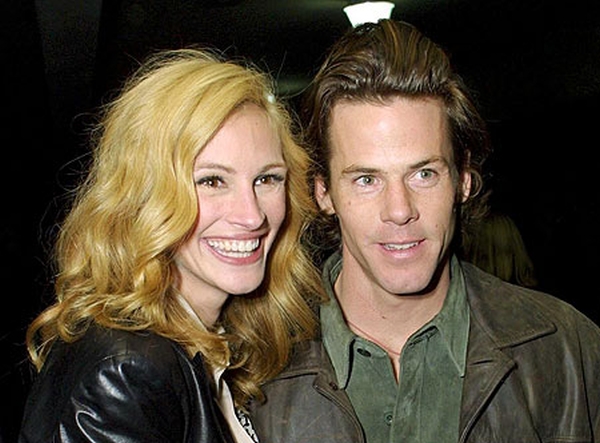 Julia Roberts was a superstar looking for her big comeback while she was filming "The Mexican" with Brad Pitt in 2001. Though the movie didn't bring her the box office success that the actress had hoped for, it introduced her to cameraman Daniel Moder. Moder was married at the time and Roberts was seeing actor Benjamin Bratt at the time. However, nothing could stop cupid and the couple soon got together and got married shortly after Moder's divorce was finalized in 2002. Together they have three children, including a pair of twins.
Nicholas Cage married waitress Alice Kim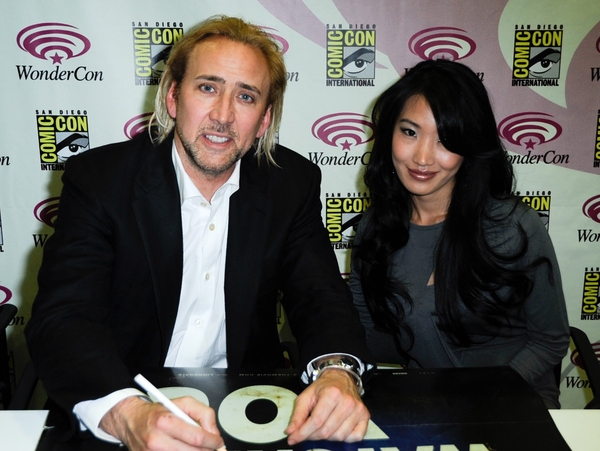 Nicolas Cage had tried his luck with Hollywood beauties Patricia Arquette and Lisa Marie Presley though both the marriages ended in divorce. The A-lister met waitress Alice Kim when she served him at an LA restaurant in February 2005. Despite the 20 year age difference, the pair soon fell in love and got married in august later that year. They now have a son together.
Kevin Jonas married hairdresser Danielle Deleasa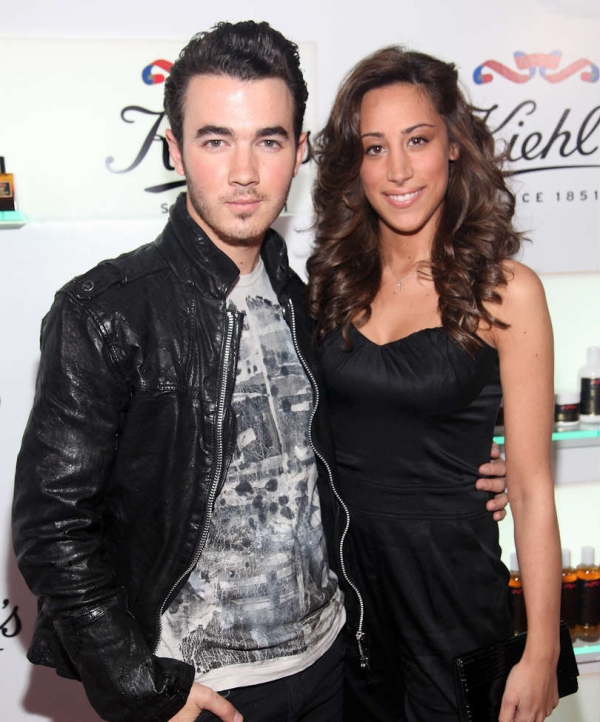 One third of the teen pop sensations, The Jonas Brothers, Kevin Jonas had been one of America's most eligible young bachelors though he didn't give in to the trappings of fame and fortune and decided to pursue former hairdresser Danielle Deleasa whom he had met in Bahamas in 2007 while they both were vacationing there with their families. The pair got married in December 2009 when he was just 22 years old. The couple share one of the most successful marriages in Hollywood at the moment.
Britney Spears married childhood friend Jason Alexander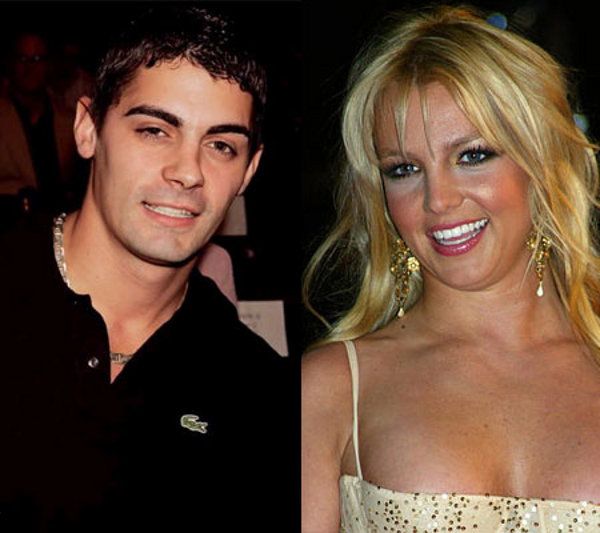 At the height of her fame, former teen pop sensation Britney Spears started exhibiting signs of instability and her 55 hour marriage to childhood friend Jason Allen Alexander is considered to be the beginning of her downfall. Even though marriage was annulled less than three days after the pair tied the knot at the The Little White Wedding Chapel in Las Vegas in 2004, Alexander never quite tried to cash in on his 15 minutes of fame unlike Britney's second non-celebrity husband, Kevin Federline.
Tobey Maguire married jewelry designer Jennifer Meyer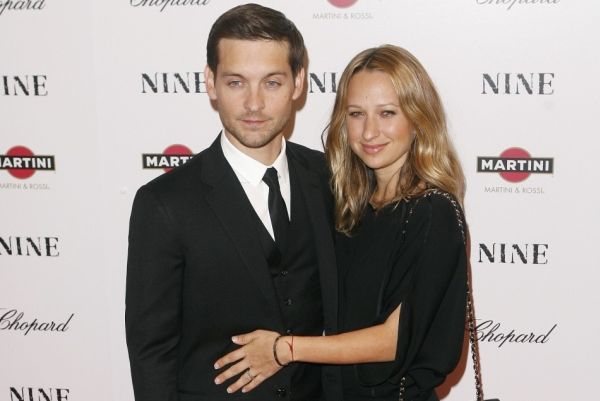 While filming the Oscar nominated movie Seabiscuit in 2003, Tobey Maguire met jewelry designer Jennifer Meyer. The daughter of Universal Studios boss Ronald Meyer had lived a relatively low profile life till then and the couple dated for four year before they tied the knot. The pair has two kids together.
Jon Bon Jovi married his high school sweetheart Dorothea Hurley
Jon bon Jovi was one of the biggest superstars in the American music industry when he secretly eloped to Vegas with his high school sweetheart Dorothea Hurley in 1989. Even though the rocker went on to become an even bigger star in the years since, he maintains a very strong relationship with his wife and the couple has four children together.
Jennifer Lopez married waiter Ojani Noa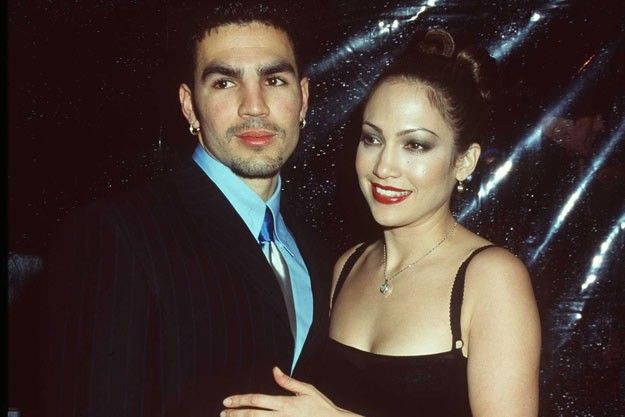 Jennifer Lopez ran into Cuban-born Ojani Noa while she was filming 'Blood and Wine' in Miami when he was waiting tables. The couple fell in love and married in early 1997 though they divorced a few months later. However, things remained amicable between the two and Lopez even hired him as a manager for her Pasadena restaurant in 2002. Perhaps Noa realized that he had made a mistake in not capitalizing on his shot to fame while he could have, so he decided to try and sell the story of his high profile marriage to the media which of course soured things between him and his superstar ex-wife.
Marcia Cross married stockbroker Tom Mahoney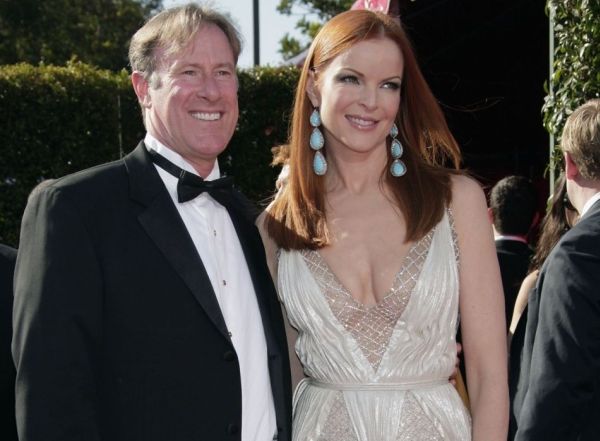 Marcia Cross may play the prudent suburban homeowner on TV hit Desperate Housewives but in real life she turned out to be anything met. She met stockbroker Tom Mahoney in a flower shop in 2005 and wasted no time in leaving her number with the florist in case Mahoney was interested. And interested he was. The couple married a year later which incidentally happens to be the first marriage for both of them.
David Schwimmer married part time photographer Zoe Buckman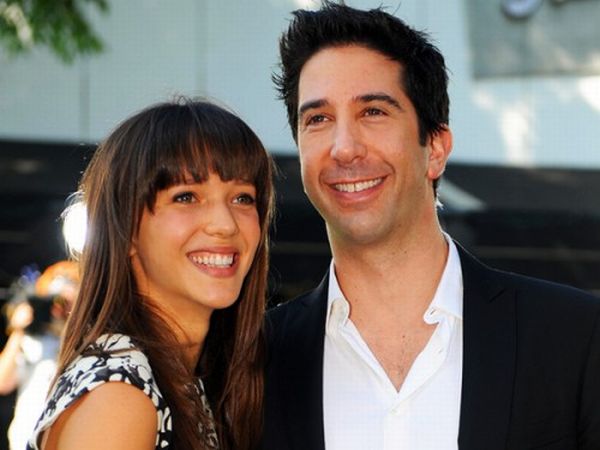 FRIENDS star David Schwimmer was filming "Run, Fat Boy, Run" in 2007 when he met part-time photographer Zoe Buckman. At the time, she was working at a nightclub in London. The two dated for nearly three years and go married in June 2010 in a private ceremony. The couple now has a daughter together.
Adam Sandler marries small time actress/model Jackie Titone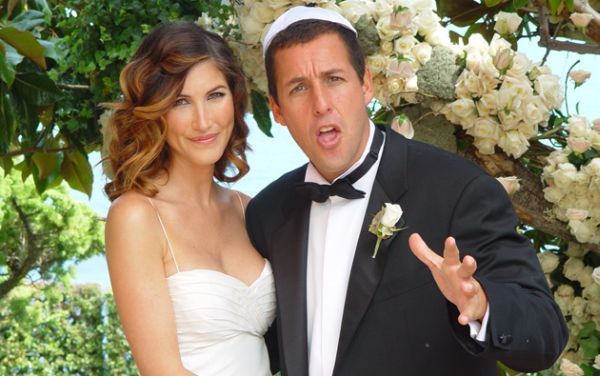 37-year old model/actress Jackie Titone had landed a blink-and-you'll-miss-it-role in Adam Sandler's comic hit Big Daddy and caught the funnyman's eye on set. The couple started dating soon and got married in 2003. One of the most successful and in love Hollywood couples to date, the couple have two beautiful children together.
Reese Witherspoon marries talent agent Jim Toth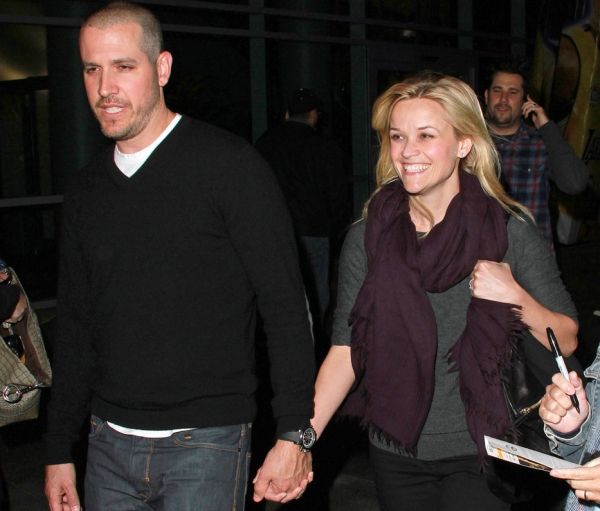 Following the breakdown of her high profile marriage to actor Ryan Philippe, Hollywood beauty Reese Witherspoon met Talent agent Jim Toth in a highly unusual setup. Toth's drunken friend had been hitting on the starlet rather unsuccessfully when Toth intervened, saved Witherspoon and won her heart in the process. The couple is now happily married.
Paul McCartney marries Barbara Walters' heiress cousin Nancy Shevell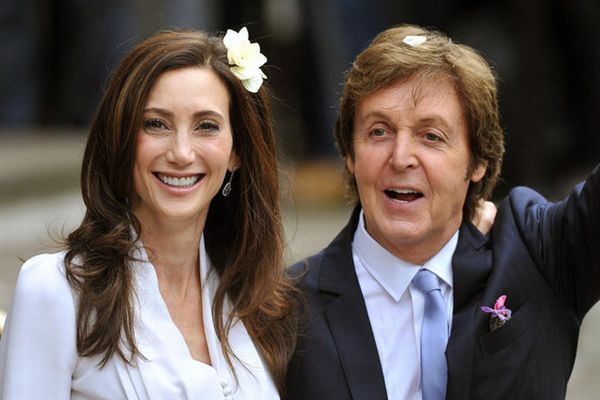 Barbara Walters invited her cousin Nancy Shevell, an American heiress and the famous Beatle Paul McCartney to a dinner party in the Hamptons in 2007. After finalizing his messy public divorce with Heather Mills in 2008, McCartney married dating single mom and cancer survivor Shevell in October 2011.