A wedding dress always need not be a combination of white or cream colors. Of course, white symbolizes purity, honesty, clean heart and innocence, the foundation of any wedding. However, many women these days prefer non-white dresses for their wedding. They not only look gorgeous but also add color and vibrancy to the whole ambience. Choose any color you like the most, be it gold, green, red, silver, etc. Make sure it complements you and make you feel comfortable. Some of the colors used during wedding are hereunder: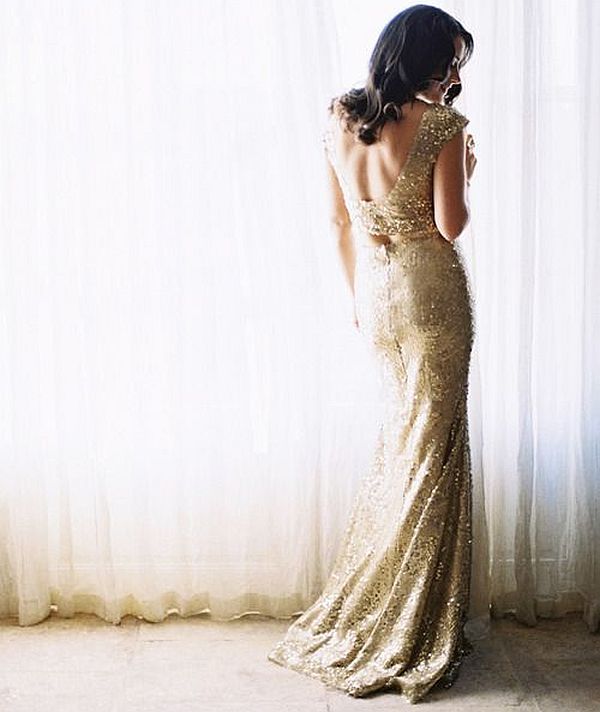 Sparkling Gold or Silver
Worn in the movie "The Great Gatsby" in 2013, this surely was a surprise element that refreshed the 1920s vintage wedding themes. The dresses, hairstyle, makeup and the overall wedding fashion caught the attention of many.
Gold and silver compliment this theme the best. Gold tables, silver decorations and lovely combination of gold and silver flowers and a perfectly stitched gold and silver wedding gown with the right accessories will compliment it perfectly. What more would you ask for?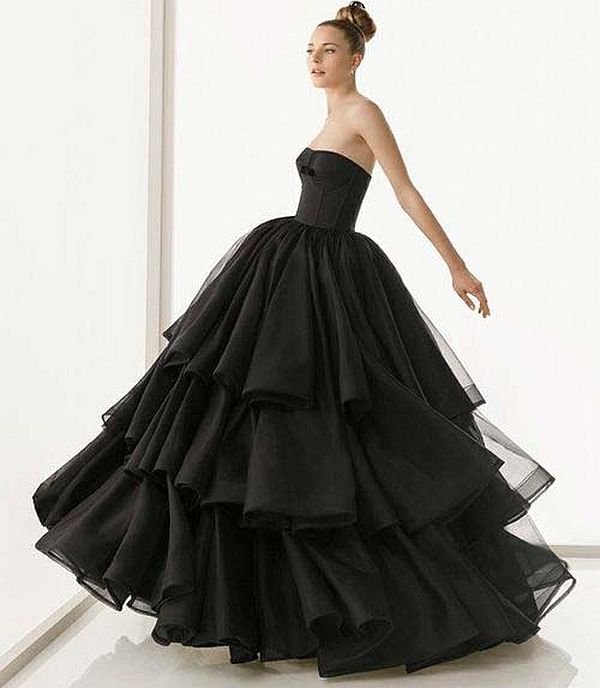 Elegant Black
Black had been the theme during the Vera Wang Fall 2012 bridal collections. This, however, caught attention in the late 2013 and 2014. Singer Avril wore a lovely black dress on her wedding. It looks elegant and poise, and suits everyone. Be it fat or thin, black color compliments every body type.
Moreover, a combination of embroidery in silver or gold, along with the black base, will surely grab the attention. You can start the journey with your partner by complimenting him with his black suit.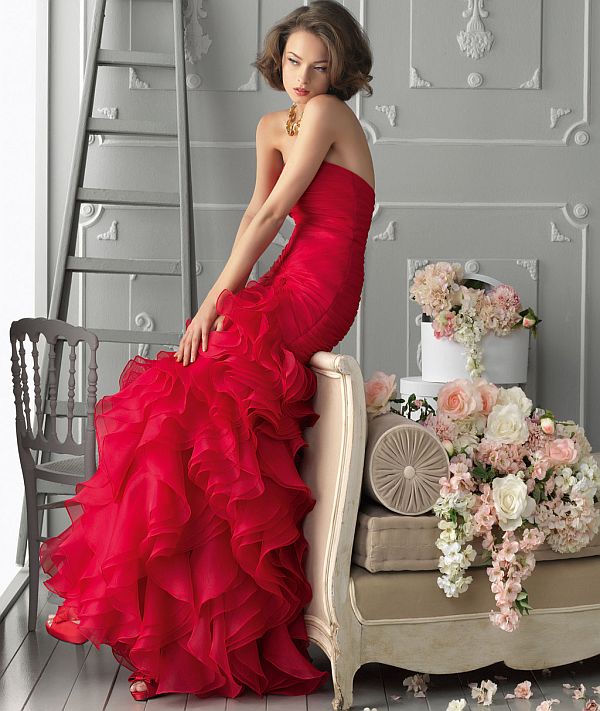 Bright Red or Green
These youthful colors were used in the Vera Wang Spring Bridal Collection 2013. Traditional Chinese weddings comprise bright red colors. You might come across pictures of the bride wearing lovely red Chinese gowns.
Red, as per Chinese traditions, denotes love, luck and happiness. We really do not see green during a wedding, but it surely can be a great idea to start with.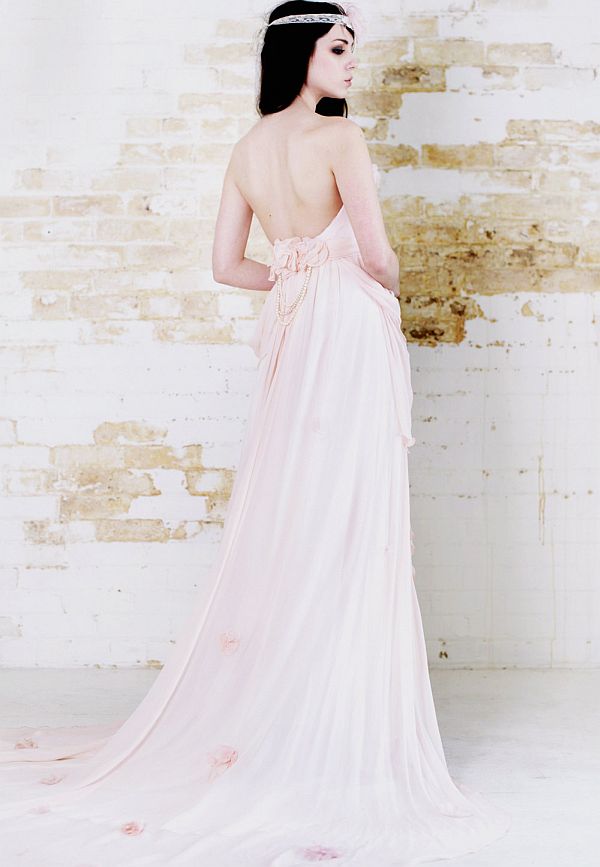 Pastel Pink, Mint or Blue
Generally, girls are fond of pink color. Moreover, pink and mint of blue depict romanticism. For many, these are favorite colors and most popularly found in their wardrobe.
Better, include them in your wedding dress too. A perfect pink gown with lovely flowers can compliment very well.
Summary:
White will always be a traditional color, but with growing popularity of non-white dresses, you can surely consider stitching your wedding dress in your favorite color.