When the big day is approaching, everything has to be perfect. The wedding gown, the jewellery, the gifts and not to forget the wedding shoes. Often people tend to neglect or ignore this aspect. But as much as the wedding dress is important, the wedding shoes are also important to make the perfect attire. What we don't realize is people do look at the footwear in a wedding. Bridal footwear are bought and worn once in a lifetime when you get married, so you must select them carefully and make sure it matches your wedding gown.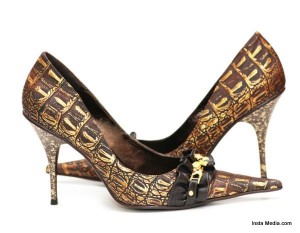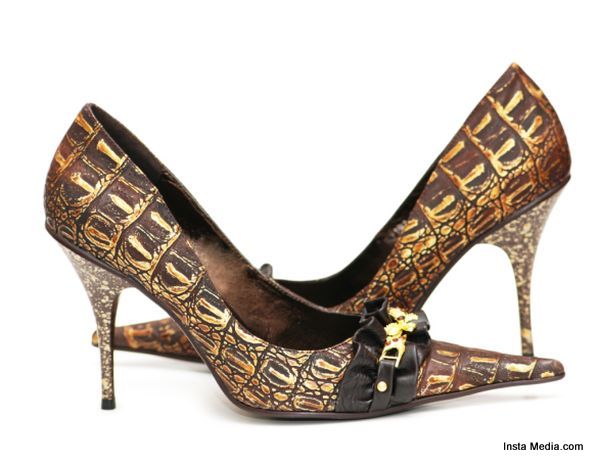 Selecting wedding footwear can be quite a tedious and difficult task, as most of these shoes are not available in normal stores. To buy wedding shoes, you need to go to some of the exclusive boutique that specializes only for wedding attires and accessories. While selecting wedding shoes one has to keep several things in mind.
Tips to choose wedding shoes:-
Comfort- Remember you may have to stand for long hours at your wedding, so it is important to wear comfortable footwear in the wedding. Choose the footwear that comes with extra padding for additional comfort.
Fabric- Fabric is out of personal choice. Some prefer silk or satin and some prefer leather. Some are traditional and some are casual. It is important to keep in mind the wedding gown and the type of wedding you are having to choose the right fabric.
Fitting- Apart from good looking shoes, it is important that it fits right to your feet. Well fitting shoes add an extra glamour to the shoes. Also it is important to wear well fitting shoes to avoid discomfort and shoe bites in your wedding.
Colour- Colour is personal choice and should match your wedding gown. It is important you choose the right colour that matches your wedding gown. However there are a few standard colours like black, brown and white that match almost all dresses.
Heels or Flats- Some are comfortable in heels and some in flats. Both heels and flats add to the extra beauty of the gown. If you want to look a little taller than your normal self, you can choose pointed heels or lower kitten heels. If you prefer flats, you can consider satin ballet slippers which make perfect bridal shoes.
Cost- Last but not the least cost is the most important factor. Everyone wants the best at a low cost and everyone comes with a budget. Although budget is important, try to stretch around 10-15% percent higher to get the perfect match to your wedding gown. After all, good things come at higher price and it's wise not to compromise with cheap things just for the cost.
Once you buy the wedding shoes that meet all the conditions, its better you have a trial as many shoes are uncomfortable at the first wear, but stretch with later uses and get comfortable with time. With all your wedding preparation done weeks earlier, you can now be stress free for the approaching big day!!