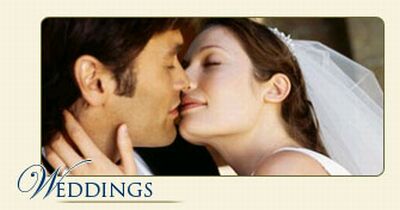 Selecting the right music for a wedding can be very puzzling. The most common one 'Here Comes the Bride' has been there for ages. So don't you desire to be updated?
Wedding and event planner Michele Rogers says :
Music can change your whole environment. And it should reflect the personality of the couple.
Here are few tips to make your wedding the most memorable. First, opting for classical music is the trend now one you can take if you like. If the couples are the soft type then soft and sophisticated is the answer. Trumpet Tune in D Major, Vivaldi's Allegro From the Four Seasons – Spring, Clarke's Trumpet Voluntary and Pachelbel's Canon in D Major,' are good options. J. Peter Burkholder, professor of musicology at Indiana University suggests simplicity. As for the reception, it is important to let the guest have their say so that they will be able to feel the love in the air along with the couples.