Choosing something so important as an engagement ring can seem like a daunting task. This is especially true since most people who buy them have never bought one before. While it certainly can be difficult to make the right choice, if you follow a sensible methodology, you stand a much greater chance of picking one that she will love and that you can afford. This guide will go over a few of the things you should consider before you start shopping.
 1. Figure Out Which Metal You Want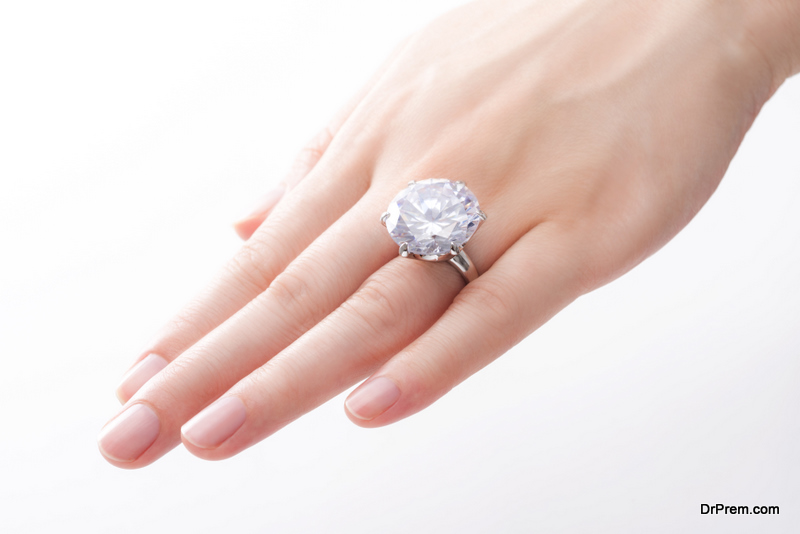 A good place to start this search is by asking yourself what color you think she would like the ring to be. If it is gold, then you will want to go with a gold or gold alloy that is still gold in color (all gold rings are alloys actually, pure gold is just too soft). If you are looking for a silver-colored ring, you have far more options. The most common choice is white gold, though silver, platinum, or amalgams of metals are also options. Check the price points and what you think she would like and then you can begin searching in earnest. 
2. Narrow Down the Shape and Size of Stone You Are Looking For
If you can get an idea of what kind of cut she wants, you are way ahead of the game. The cut of a stone can influence its overall price and its price per carat. If the size of the stone is what is most important, choose an alternative cut like a marquise cut or a pear cut – you will get far more bang for your buck this way. If you know she has her heart set on a round-cut, you can expect to pay a bit more per carat. There is one exception to this rule, and that is the differences in price that exist between diamonds of different quality and clarity. If she is dead set on a big round diamond, then you can bring that into your price range by compromising on the quality of the diamond itself. 
3. Get the Right Sized Ring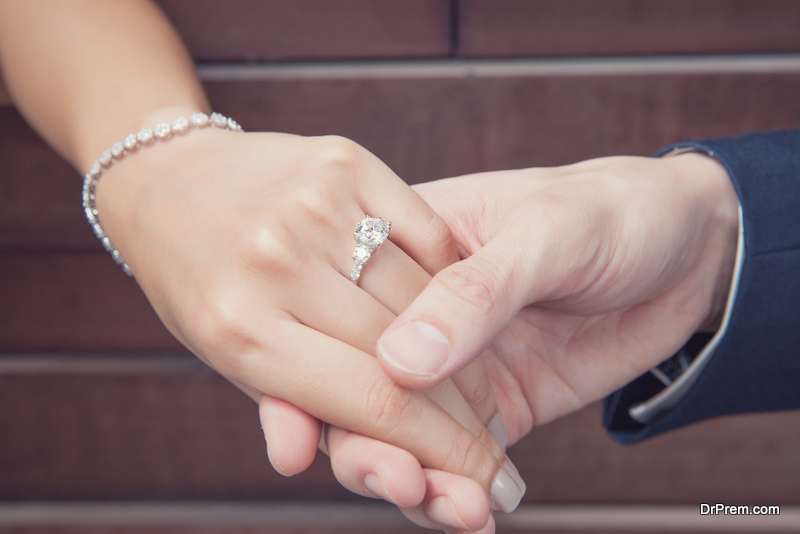 Yes, it is technically possible to resize a ring if you do not get the size just right on the first try, but this can get expensive, and worse, it can make it look like you have done all the digging you needed to do to get her the right size. If you do not know what her ring size is, there are two tried and true ways of finding out. First, ask her friends. If she has been talking with them about possibly being engaged, they will know her size. If not, they will almost certainly find out what her size is for you. If that is not a feasible option, you can always ask her without giving away just how soon you plan to pop the question.  
4. Decide if the Engagement Ring Will Be Designed to Be Worn with the Wedding Band
Many engagement rings are designed to be worn as a pair in conjunction with a future wedding ring. If you know, for instance, that she has mentioned a womens wide wedding band, you might want to take it into account if you were looking at especially thin engagement rings. It might still be a good aesthetic, but just be sure to talk to an expert who will know what would go together.
5. Don't Just Follow the Crowd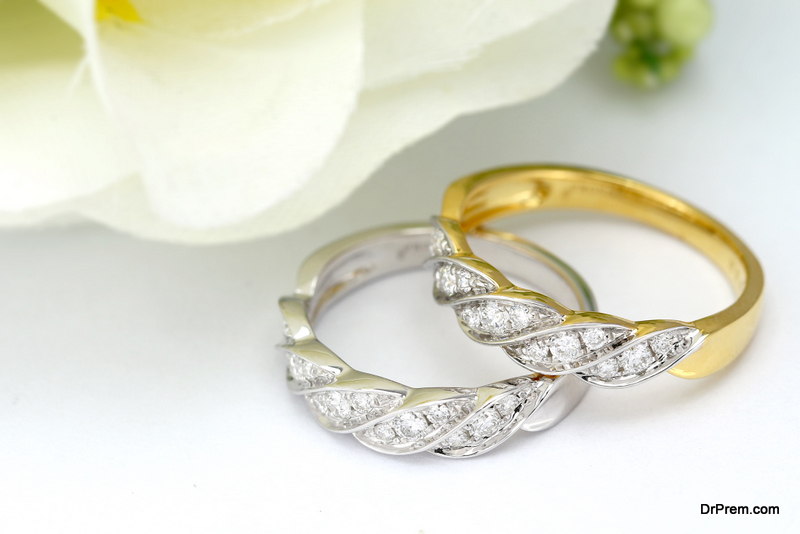 It is easy to get sucked into believing that the latest trend would be just the right thing. After all, everyone else seems to be buying it, shouldn't you? Well, think about the fact that this ring is going to represent your love forever – not for the next few years until a new trend comes along. You want the ring to really represent your relationship and show her that you have given its design a great deal of thought. If you simply choose a trendy ring, she will pick up on that pretty quickly too. Don't be afraid to be original and follow your heart.
Whatever ring you ultimately settle upon, be sure to really do your research ahead of time. Know the metal she wants, the type of stone she wants, her ring size, and make sure it will go well with a future wedding band.
Article Submitted By Community Writer