If you are tired of shopping around for sarees, lehengas and heavy pieces of jewelry take a step back and ditch the usual accessories and try another accessory that can be very trendy and decorative- the clutch. There are many clutches that can be used as part of the whole wedding trousseau and can actually lift the look that you were going for and you can match them with your outfits during the honey moon as well.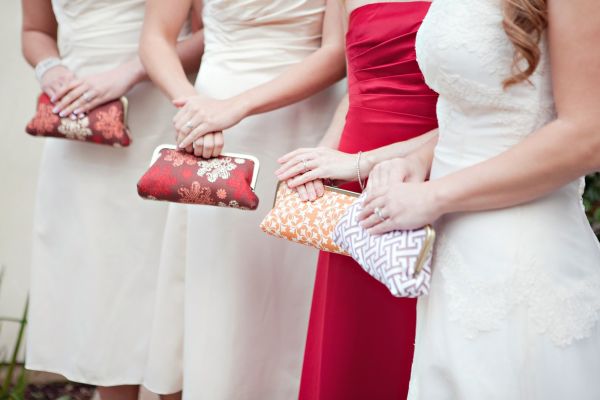 A clutch is a small pouch that can be carried around in your hand, it is smaller then a handbag and slightly bigger then the average purse or wallet. A trendier shaped clutch is known as adiamante- box clutch and come in a variety of shapes and can offset the jewelry and outfits of the bride and is edgy as well.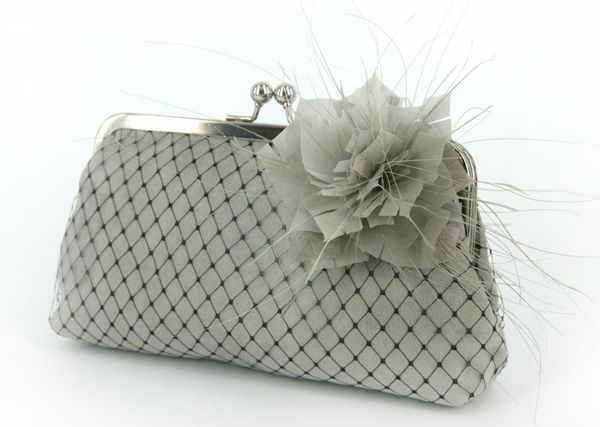 Utility:
Whether you are the bride or are attending some one else's wedding, pair a clutch with your outfit in any way you want, but make sure that it has enough space to carry your lipstick or gloss, your phone and other essential items.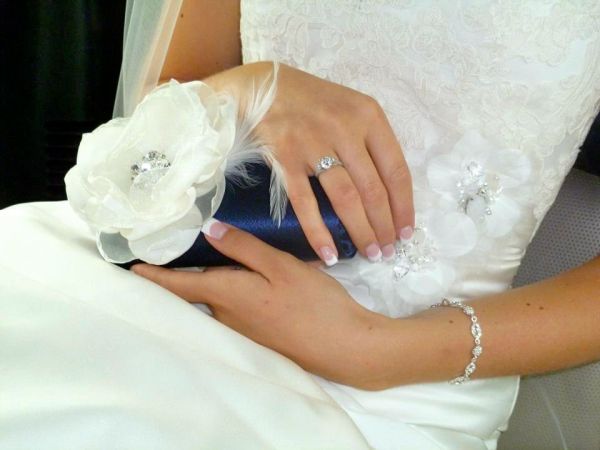 Styles:
The clutch should complement the color, embroidery and the style of your outfit, but should not be too big to a point where it stands out like sore thumb.
First buy your outfit and then match the right clutch; you can also buy one from the local market in a variety of wedding colors like silver, red, gold  and white along with pearls, embroidery, ribbons or flowers. You can get either a potli, or a box clutch made out of velvet, brocade, wood, steel or plastic.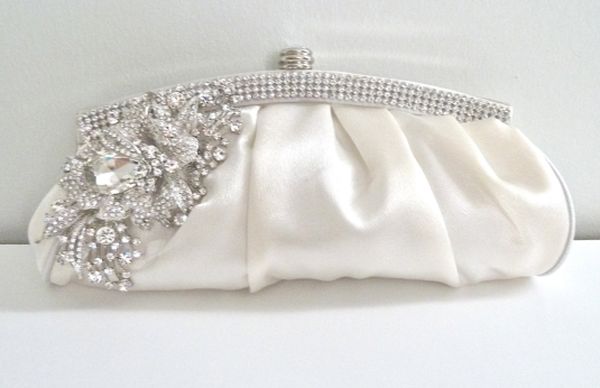 Color contrast:
Once you have the right outfit and clutch, begin matching them. There are many ways in which you can do this-you can always coordinate your colors or you can try striking contrasts.
Clutches that have vibrant colors like royal blue, gold, red, bright green and fuschia can brighten up any outfit. If you trousseau or dress is too monotone, these clutches will do the trick.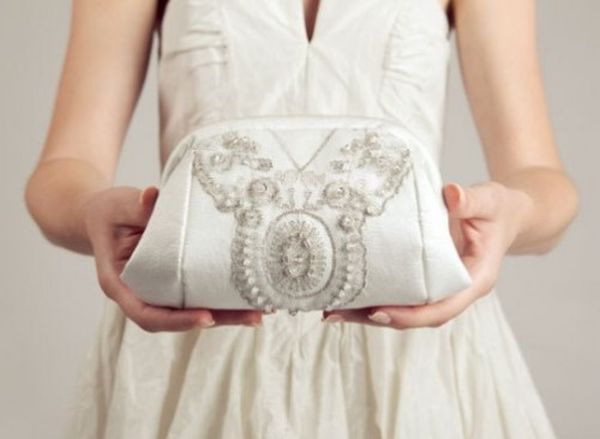 Floral fascination:
Flowers are not just for the summers only, shimmery floral clutches can match any outfit and you can mix and match the colors with your dress.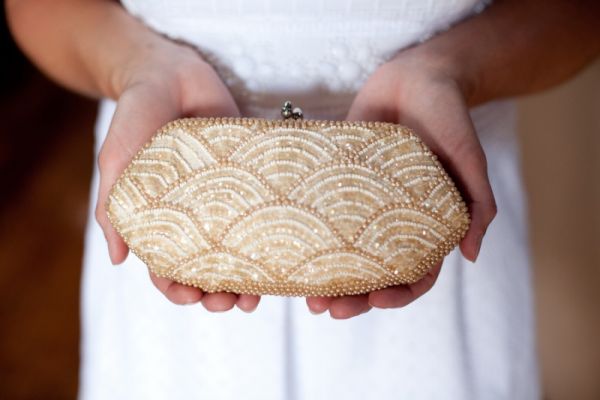 Studs and jewels:
Heavily studded clutches can be great accessories that can be worn with a red wedding sarees, coral lehengas, these clutches also add a touch of gold to your dress, do not pair studded/ bejeweled clutches with sequined or embroidered outfits.