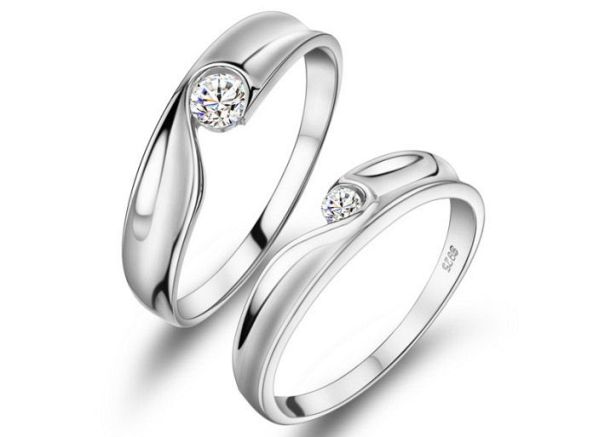 The beauty of the silver is such that it can look rich, classy, lustrous and modern all at once. Silver wedding rings are surely one of the best wedding rings to celebrate your marriage for a lifetime. They come in many sort of shapes and style that compliment your wedding vows. Silver is known to stand among the most ancient metals that have found its use into jewelry and weddings to be precise. Even today, it serves as the best option when you are planning to buy your wedding jewelry or the wedding ring. Lookout here in this slideshow the silver wedding rings that you can gift to the love of your life.
JPF Our Love Sterling 925 Silver Couple/Wedding Ring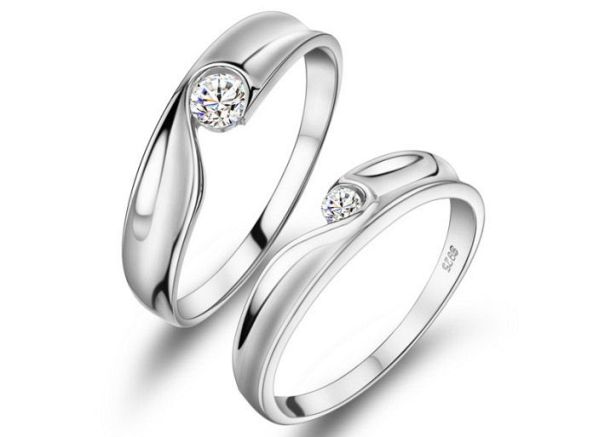 Built with the sterling 925 silver JPF manufactured JPF our love sterling 925 wedding ring is a great pick for your wedding. It is WG-plated and has a Swiss diamond to beautify it as well. The ring is available in lot many sizes so as to suit you. This one is a cheap and cute wedding ring for your soulmate.
Price: $10.99
Buy here: Yetaa
Sterling Silver Vintage Style Three-Stone Wedding Ring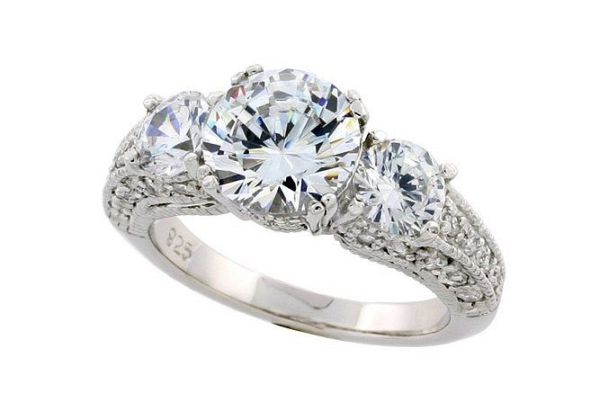 Do you intend to give some vintage styled wedding ring to your wedding partner? If so, then this silver wedding ring here is the one you should buy. Besides the vintage look this wedding ring has the rhodium plating. To enchant your love, it has two 5 mm (.50 carat each) and one 7mm (1.25 Carats) Brilliant Cut CZ Stones. This three stone wedding ring is a beautiful work of jewelry art.
Price: $107.87
Buy here: Amazon
Flat Shaped Silver Wedding Ring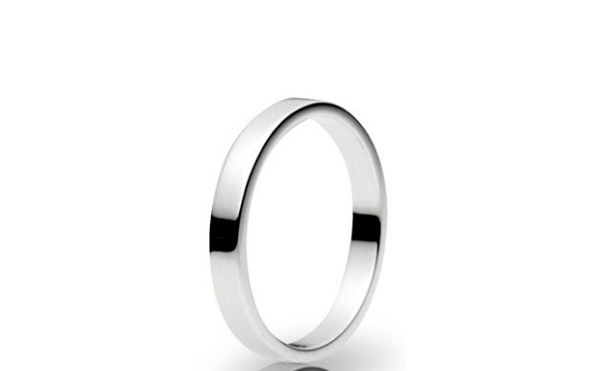 Flat on both outer and the inner side, this flat shaped silver wedding ring reflects the silver passion in the very basic and true form. This is kind of traditional styled wedding ring. The wall depth is 1.5 mm and the weight is around 2.8 grams. The finishing work of this ring is very good and it looks just like the white gold in its looks.
Price: $68.21
Buy here: Jewellerybywilliam
Silver Multi Russian Wedding Ring

Most suitable for women, this silver multi Russian wedding ring is truly some uniquely designed and made silver wedding ring. This one is a wedding ring that has contemporary looks, with the interlinking formation of the separate silver bands together. The metal used is the sterling silver with a width of 5.4 mm to 9.5 mm and the depth of 2.4 mm. This will come enclosed to you in a leatherette ring box.
Price: $93.60
Buy here: Jewellery
Beautiful Silver Wedding Ring Set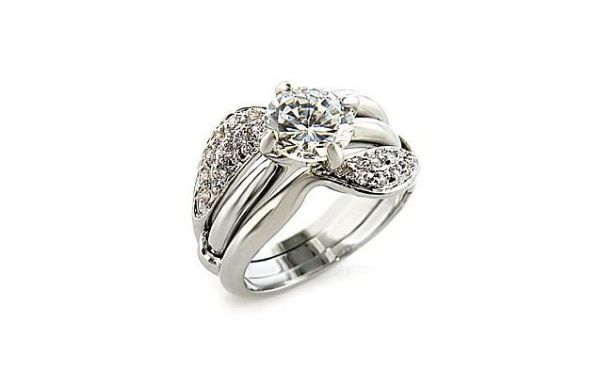 This is a beautiful silver ring set with 2.25 carat and brilliant cut CZ's of the size 7. It forms an elegant wedding ring. The ring has been given a mixture of modern and the traditional looks. The design has been accomplished in three phases of the ring making. The sterling silver is one part of it as well. If you want your wedding partner to never forget the wedding ring, then this is really a ring that will be unforgettable.
Price: $35.45
Buy here: Ecrater
Silver Court Shaped Wedding Ring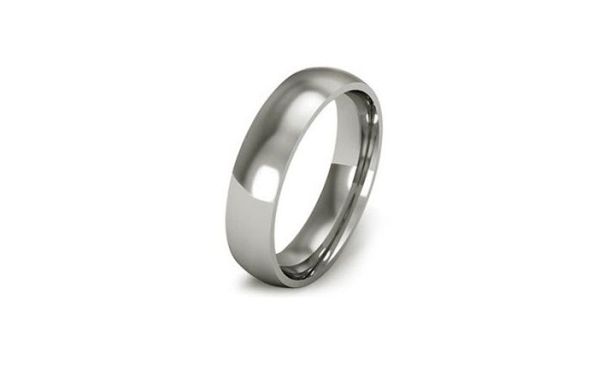 With the width of 6mm this is a silver court shaped ring that is perfect for the traditional styled wedding lovers. This will keep the looks classy yet being so simple. The weight of this ring is quite heavy as a wedding ring and it gives you the chance to wear one of the best silver metal crafted wedding rings. This is an excellent choice to make for the couples who love simplicity above everything because they know that love above everything is precious for them.
Price: $114.12
Buy here: Veloxjewellery
Silver & 0.33 Carat Diamond 2 Row Wedding Ring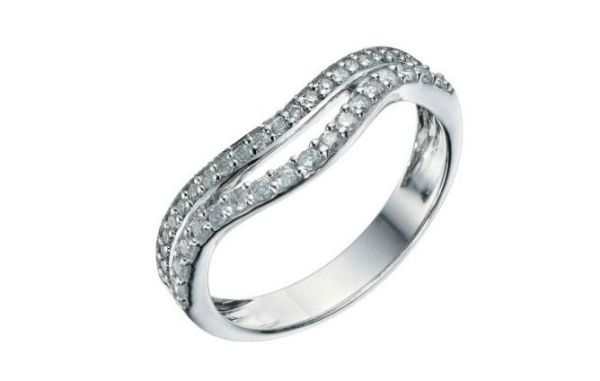 This is an argentium silver wedding ring built with the claw-styled stone setting. Two row 0.33 carat diamonds setting makes the ring look gorgeous. Contemporary and chic in style the two rows fuse to form one ring. For a modern woman who believes in choosing the best things for herself, this is the wedding ring that will make her put the statement in apt and elegant way. The stone style is wishbone. The height of this ring is 0.21 cm and the width is 0.5 cm.
Price: $632.60
Buy here: Hsamuel
Unique 7mm Titanium,14ct Gold, Silver wedding Ring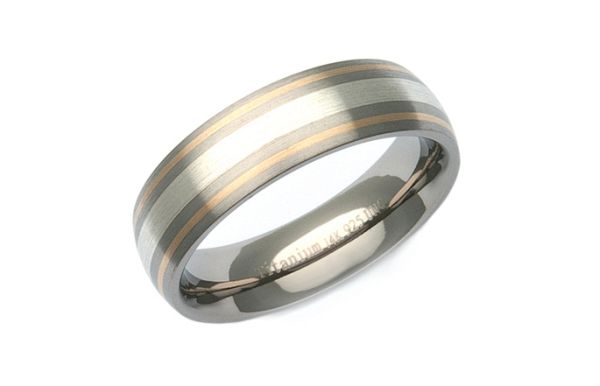 The ring has been made for those who love diversity and mixture in design. The fusion of the titanium with the bands of silver and the 14 carat gold makes this ring stand tall among silver wedding rings. This ring is not entirely made up of the silver metal but it will be unfair to miss this wonderful beauty in this list. It is 7 mm in width and has a brushed finish to complete its making. The inner part of the ring is slightly curved which make it easy to be taken off. It comes in court or the comfort fit. The top face of the ring is also curved.
Price: $317.14
Buy here: Johngreedjewellery
Princess Cut Diamond Sterling Silver Wedding Ring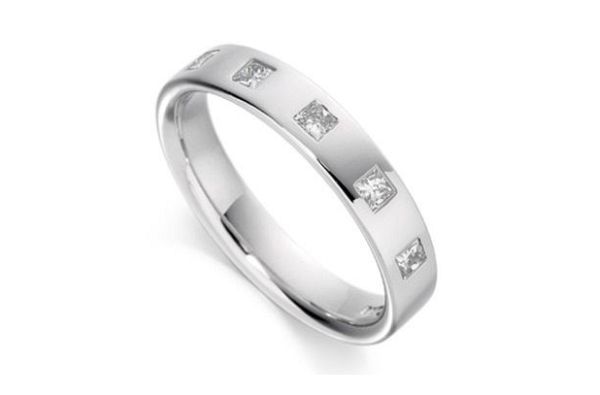 Now this one has the five princess cut diamonds and is all set up on the sterling silver. Certainly, having an assorted chic and sophisticated appeal to itself. You can choose the width and weight of the diamonds and that will lead to the price variation. All diamonds are 0.01 carat. The style is flat court, width is 4mm and the depth is 1.7 mm. This silver wedding ring is a high end choice without any doubt.
Price: $588.98
Buy here: Weddingrings-direct
Zviad Kachidze Silver Wedding Ring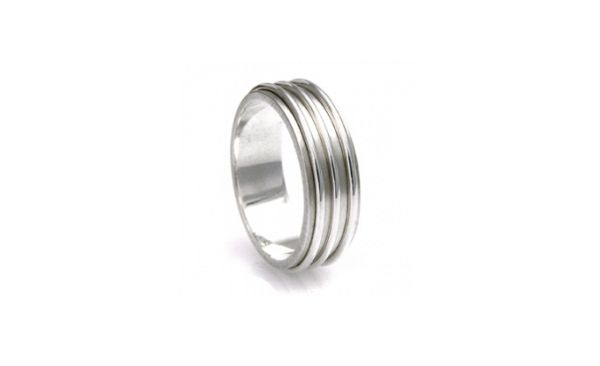 Having a satin finishing to the main body this is the Zviad Kachidze silver wedding ring which is also available in 9 carat and 18 carat yellow and white gold and also the platinum. The ring has three polished bands. The ring has a width of 7.5 mm and a height of 2.5 mm. This is a great ring to try for the ultra-modern and an experimental look. The finish of this is much good and it is comfortable for wearing too.
Price: $133.33
Buy here: Avantgardejewellery