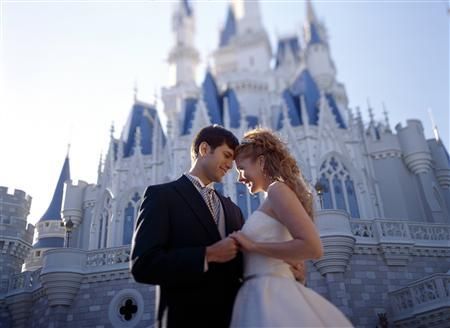 Walt Disney Co. is introducing a new line of character-inspired bridal gowns targeted at women who want to look and feel like Cinderella on their wedding day.
The 34 princess styled gowns designed by designer Kirstie Kelly are inspired by famous princesses from Disney films like 'Sleeping Beauty' and 'Beauty and the Beast'. The gowns are the latest effort by Disney to make it to the business of higher-end nuptials.
Disney had clearly instructed Kelly to base the designs on those characters which are the most famous with brides who grew up with Disney. This is the latest addition to the Disney Princess line of products for girls, which had a cool $3.4 billion sale worldwide the last year.
Kelly's gowns debuted on a New York catwalk on Sunday. The price of the gowns ranges from $1,500 to $3,000, which is below couture prices but above the average wedding dress price of $1,000. The range according to Disney officials is targeted at a generation of couples who are getting married older and paying for their own celebrations and can thus afford the prices very comfortably.
If the range becomes a hit, the wedding gown line could soon expand to include other Disney Princess-branded items and home furnishings for adults.