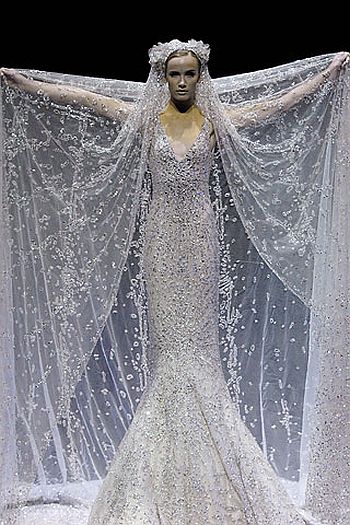 This year brides seem to be more vibrant and flashy than ever. Our designers have worked hard to design the gowns for your special day. Here are some designs by designers like Elie Saab, Tuleh, Armani Prive and Chanel.
I just can't help admiring the flamboyant creation by Eli Saab. I know for some people designer wear is beyond reach, but you can take an idea from them and make the gown of your taste.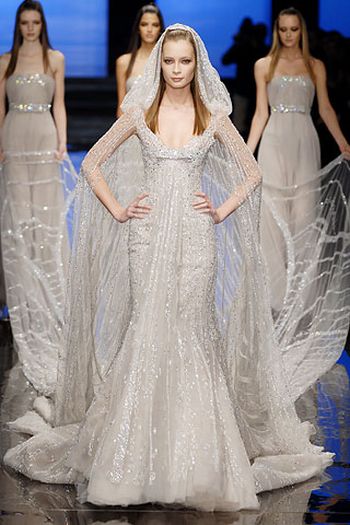 The images shown above are awesome pieces of work created by Elie Saab, which will make you feel like a princess.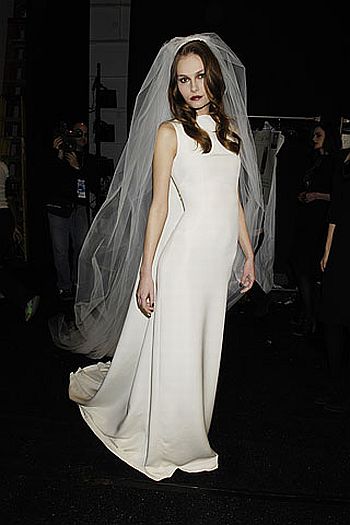 Tuleh designs a very conventional wedding gown for Fall 2007 Ready-To-Wear

A playful wedding gown by Chanel Spring 2007 Couture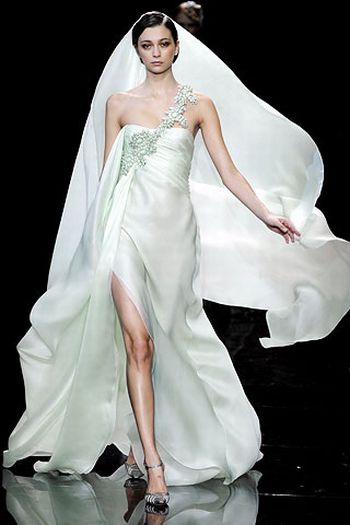 An elegant bridal gown designed by Armani Prive for Spring 2007 Couture
Source