Roses are the most popular way to decorate the wedding cake and doing this all yourselves can be the happiest thing . Your choice of wedding cake can compliment overall wedding theme and the decoration of the venue. So it becomes really important to choose a wedding cake that is not only attractive but also touches the hearts of people. Making your own wedding cake will inspire you to boast among your friends about the cake. So if you also planning to make your own rose wedding cake, here are some important tips, just go through them and you will master this art of making edible roses on the wedding cake.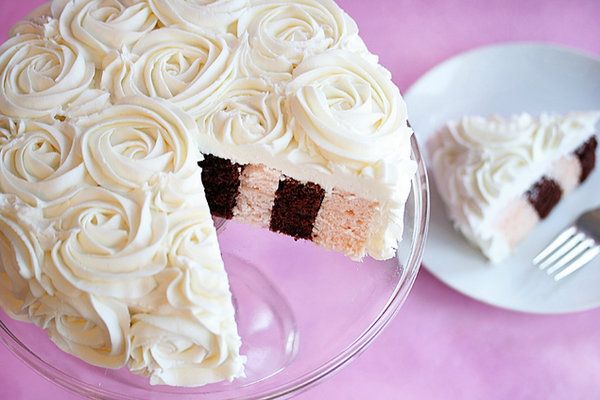 Things you need
Food coloring
Butter cream frosting
Decorating bag
Round Tip
Wax paper
Time required
Two hours
Procedure
1. First of all, select the wedding cake on which you want to make edible roses and then take butter frosting.
2. Fill the 1M round tip with a lot of butter frosting and you can also use any large open tip to fill the tip.
3. Now let's make rose, for that you will have to commence the process from the center by slowly moving the circle around the center at one point and you can do the same thing twice. Now keep on expending this but try to finish at the same place every time.
4. Don't get confused whether cake is looking bad or good. Just keep on doing and see the effect in the end.
5. When the first rose is ready, keep on repeating the same thing on all over the cake .
6. Cake must be put in refrigerator after making roses on it so as to settle them well.
Via: projectwedding