You've seen weddings in which a pet or a trained animal is included in the ceremony, but this one didn't come off as planned. A couple from Oxfordshire, England, was married at Holy Cross Church in Sherston, Wiltshire, with a barn owl as a ring bearer. It was a surprise for the groom. But Darcey the barn owl, instead of flying over the wedding guests and delivering the rings, decided the tall church sanctuary had wonderful places to perch. So that's what he did.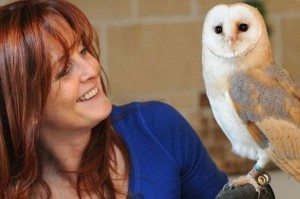 Barn Owl Fails As Ring Bearer
A couple in Sherston, Wiltshire, England was forced to delay their wedding after the owl they hired to carry their wedding rings fell asleep atop the wedding chapel. Darcy the barn own was supposed to fly down the aisle at Holy Cross Church but instead she took a nap. The one-year-old Owl flew to the top of the churches roof to roost and wedding guests struggled to reach her. The Reverend Christopher Bryan says "We tried all we could to get it down but it just wouldn't budge." Darcy was 'very happy" sitting upon her perch and even when a treat was presented she refused to budge. After one hour several people grabbed a ladder and headed towards the wedding ring carrying barn owl.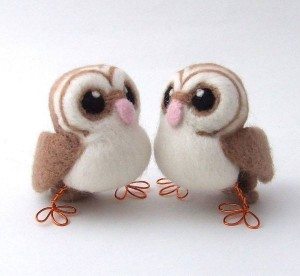 The owl was hired by the bride because her soon-to-be husband has a special interest in falconry. The real rings were not handed to Darcy, instead she was entrusted only with replicas. The owl was meant to deliver the rings to the glove my husband-to-be was wearing. But she just flew straight past the glove and straight up into the top of the church and sat in the rafters. The wedding ring carrying barn owl just closed her eyes and went to sleep. After halting the service for a few minutes, the vicar, the Rev Chris Bryan, decided to continue with the owl high above him, and the bride and groom used a back-up set of wedding  rings. While the wedding may have been delayed for one hour it still moved forward and the bride and groom couldn't be happier. The guests were all laughing during the wedding ring heist and now the bride and groom have a very unique wedding story to share.
It was a lovely idea, and it was supposed to be really stunning, it would have been absolutely superb, if it worked. The owl was retrieved by ladder after the ceremony.