November sees mot be a very busy month with a lot of future brides booking venues, and planning the other details of their weddings. The Las Vegas Strip has plenty of chapels, drive- through and churches that are available for weddings, the Strip also offers venues that are meant especially for nontraditional brides who want planning on making a statement. Angie Kelly from the Peachy Keen Unions has come up with a list of these unconventional places that she feels would be great for unusual weddings: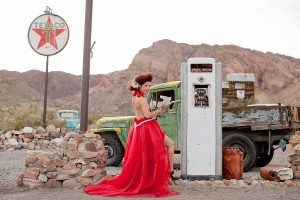 The Nelson Ghost Town at the Eldorado Canyon:
This is just an hour's journey away from the Las Vegas Strip. This area is full of Joshua trees and was once one of the biggest mining towns of the Old West. This ghost town still has saloons, barns and old fashioned buildings that add character to the place that can be great for the perfect photograph. Kelly says that this is a popular choice with her international clients as it is completely different from what they are used to. To book this place you will have to call Werly Family of Eldorado Mine Tours.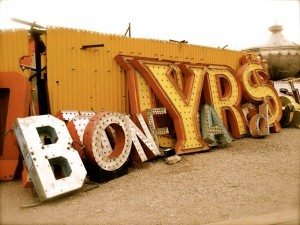 Neon Bone Yard, Neon Museum:
This two acre plot has over 150 signs that have been discarded; these are the signs that were placed on top of buildings throughout Vegas' yesteryears. Kelly feels that this would be ideal for those couples who are younger and more contemporary and who have a love for vintage Vegas. They can make their wedding a special one by saying their "I Do's" in front of the piece of their choice.If this is your ideal wedding location, email the Neon Museum at [email protected]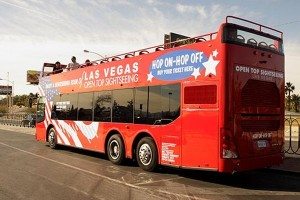 Bus Weddings at the Vegas Strip:
Now you can exchange wedding vows while on the move. You can literally do this by booking a wedding bus that will drive across the Las Vegas Boulevard. The bus will stop at your favorite Vegas landmark where you want to have your ceremony. Kelly points out that the best spots are the Bellagio fountains, the Las Vegas sign and the Caesars Palace gardens. Book your bus on cityweddingtours.com.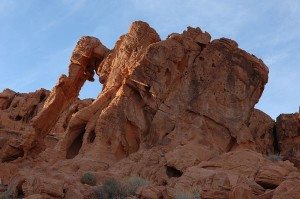 The Red Spring on Red Rock Canyon:
The mountains add drama to your nuptial backdrop. They also make great photos that you can send to family members not attending the ceremony. Red Rock is a natural cathedral that offers a sense of intimacy. Kelly says that she has had wedding retinues wearing colorful dresses that contrast with the pale color palette of the rocks which helps them to create some sensational photos.You will have to book this location two weeks in advance with the required fee through the Red Rock Canyon Weddings website.