A winter wedding especially during Christmas time can be so much of fun. Not only do you have to plan a wedding but since it is the Christmas season, you also have various other things that you need to plan for. The best thing about having your wedding during the Christmas season is that you do not have to strain your brain about the theme of your wedding. The festive season on its own is a theme that you can easily use to your advantage. While choosing the wedding invitations, choosing one that reflects the winter and festive season together would be a very good choice. Let us look at a few winter wedding invitations that you can think about
 The ornament shaped wedding card
Well, instead of the traditional wedding card, you can consider the ornament shaped wedding card. In this, you would need to opt for a transparent ornament and put in strips of all the information that have to be given out. This unique looking invitation card will surely have your guests hanging it on their Christmas tree.
The Christmas wreath-wedding card
To bring out the Christmas mood, you can design your wedding card in the shape of Christmas wreath. You can choose to have it in the traditional round shape or use this idea for the print of your wedding card. To make it more interesting, you can choose to have a transparent cover in light silver grey with small snowflakes prints on it.
Snowflake designed cards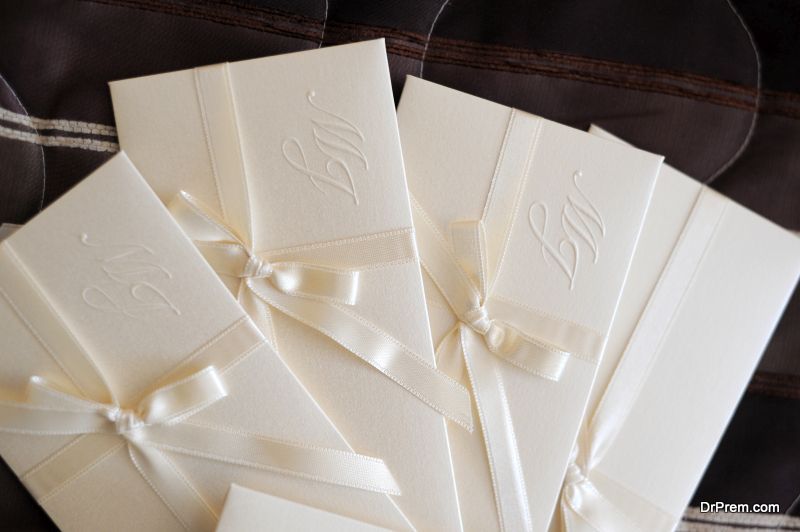 The best thing about the snowflake design is that you can give it any shape or size and it has its own elegance.  If you choose this kind of a design, use color combinations like white and silver, silver grey and gold, red and green with a touch of silver or gold borders. Along with that, you can also opt for a lace or net cover to make it look elegant.
Formal invites for the classic look
You can opt for classic invites that look formal as well as elegant. For the colors, you can choose pastel shades with gold fonts and the outside can be neatly designed. Apart from that, even the captions or wordings that you choose can be the traditional kinds, which will make your wedding invite special in every way.
Aesthetic winter wedding invites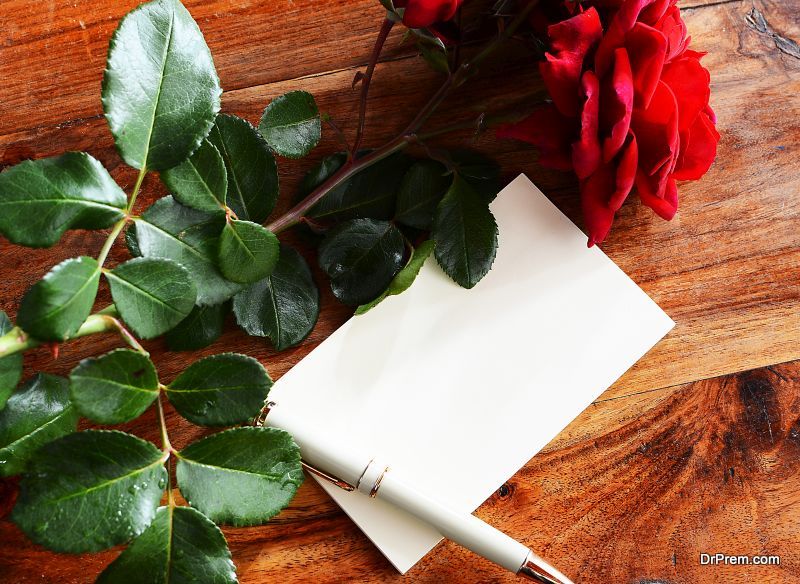 For couples who would love to keep their wedding invite simple, they can choose the modern aesthetic touch. One such example is a wedding invite that has a white/off white base, a thick golden border, and a partial snowflake in glitter sliver with the font in black.
Christmas tree wedding invite
Since it the Christmas season, there is nothing better than to represent your special day with the special significance of the season. You can choose a wedding invite that is shaped as a Christmas tree and have small ornaments printed to give all the information you want. On the star, you can put the name of the bride and groom to give it beautiful finish. Along with that, you can also opt for the musical wedding cards with a nice perky Christmas tune.
The bell shaped wedding card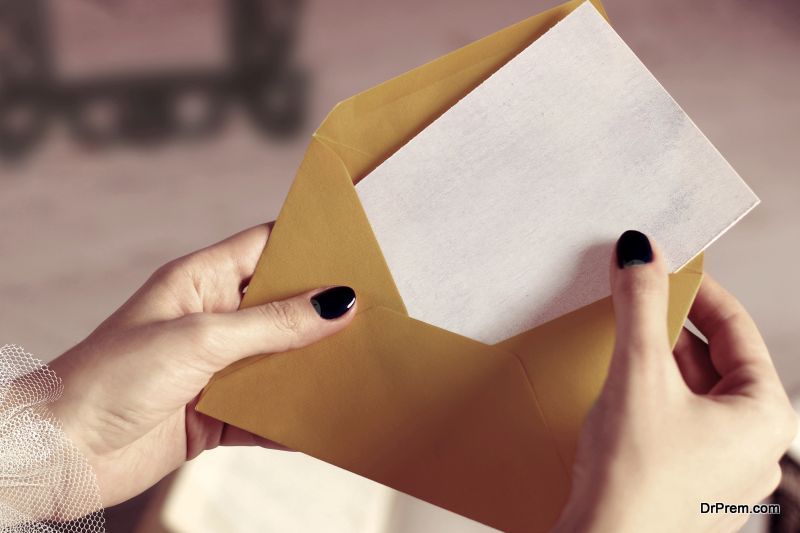 Another significant sign of Christmas are the bells; this is also a common sign that resembles a wedding, well now you can combine the two and make your wedding invite significant this season and add beauty to your wedding. For the special touch, have a nice ribbon across the card with the names of the bride and from mentioned on it. You can also add a print of flowers running through to make it look more beautiful and stylish.