Elizabeth Fillmore is a fashion genie. You just have to wish for perfection and viola, and she will design it for you. She is brilliant in her lacework and dress fittings and always manages to hit the bull's eye when it comes to the ideal fabric and most flattering shapes. For all you style conscious people, Elizabeth Fillmore's spring 2012 collection is a perfect fusion of the chic vintage lace and fashionable modern day élan. Her woodland forest collection insinuates the ethereal exquisiteness of the woodland fairies and the wild forest flowers. There is something so enchanting about this collection, with its French embroidered lace sleeves and delicate cuts. Of course you can give it a contemporary twist by picking a cute little lace attire.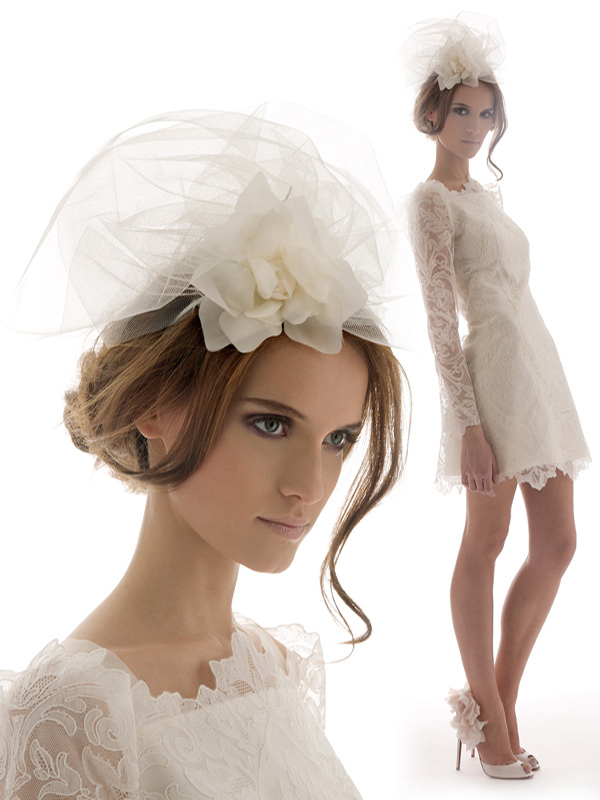 Elizabeth Fillmore
Parson's alumni Elizabeth Fillmore made a spectacular first appearance by presenting her bridal collection in 1999 to gratify the contemporary glitzy bride. After graduating from Parsons in 1993, she started off with a dream of having her own collection. She did this with the opening of her ultra sexy and sophisticated evening wear. It was an addition to her evening wear line set apart by flowing gowns with a lot of dreamy feminine detailing. Her gowns have a magical effect and with the swish of her creative wand, she materializes modern yet romantic brides. She has made the long forgotten sleeves look so alluring. When you look at an Elizabeth Fillmore dress, you get class and total femininity. Individuality is her focus-line because each outfit has its own exclusivity. There is precision in every single design which is exceptional with classic lace, delicate trimmings and great cuts. The use of feathery almost weightless fabrics like silk,lace, taffetta,satin and organza gives each of her designs a delicate quality.
Inspiration and goal
Art is always inspired by real life. It is actually a reflection of what we are and then it is the transformation of what we want to be. The vision of the new bride in contemporary times is total freedom in terms of style and also in terms of ease. Elizabeth Fillmore's gowns cover all types of aspirations from slim fitting cuts, with elegant highlights, fashionable hourglass gowns to delicate empire contours. Her gowns made of romantic silk and French and Italian couture material are, without a doubt, magical. Her inspiration is in perfect synchronization with her aspiration and her gorgeous gowns are the perfect muse.
Elizabeth Fillmore's spring bridal collection 2012
Once you get a glimpse of the Elizabeth Fillmore spring collection 2012, you will surely fall head over heels in love with it. They are just spectacular to look at and integrate the typical Elizabeth signature of sinuous, dreamy and feminine rudiments. The skilled designer has very deftly used long flowing sleeves and lace in her exquisite gowns. They have made a grand comeback after being used in the wedding gown of the stunning Duchess Kate. The skilled designer has very deftly used long flowing sleeves and lace in her exquisite gowns. The spring collection better known as the woodland forest collection because of its woodland inspiration is purely profound. It focuses on natural yet out of this world details done by hand. The collection is purely feminine.
The fab factor
The unique factor about her designs is that it is a perfect potpourri of modern with vintage. The contemporary look is complimented with the perfect short wedding dresses which will positively create a stir at the altar. The added benefit is that you can wear it again in the parties afterwards. If you still want to keep it long, then the Victorian motivated caplet with its delicate lace cut-work can be the perfect wrap for the wedding ceremony. After that you can flaunt those beautiful arms as much as possible. The most amazing part is the intricate embroidery on the gowns. They illustrate an almost waif-like quality with its fairy tale designs and ribbon detailing. One thing is for sure – if you are a connoisseur of top quality style and design, you cannot ignore Elizabeth Fillmore's spring collection 2012.