A wedding doesn't feel complete without unique decorations.
Below are several points that show the significance of wedding decor:
It creates a lasting impression.
Decor can set a stunning theme.
Make a background for your wedding photos.
Decor unleashes your culture, personality, and inner creativity.
Turn a special event into a magical and exceptional occasion of your dream.
Most people usually have plenty of ideas of what they want but eventually, give their wedding decorators unclear instructions. Besides mentioning the color scheme, choosing the right decor items for your South East wedding will determine your event's theme appearance.
Decorations to consider for your South East wedding
The entrance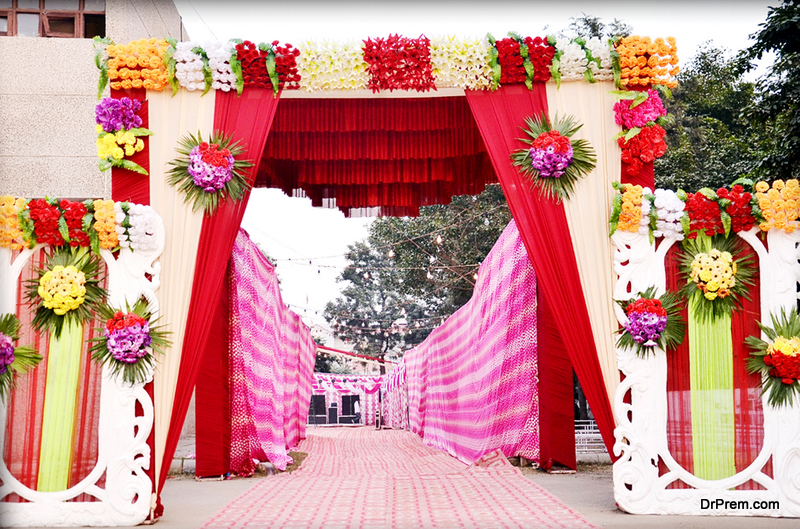 Depending on your wedding venue, there are various alternatives for the area entrance. The entrance is a small gate, two stunning flower vases, or even a hallway entry.
Whatever kind of venue entrance it might be, it shouldn't look boring. Decorating your wedding area entrance with flowers, crystal bead strands, garland, large pendants, water pearls, and ribbons will immediately establish a magnificent tone.
The mandap
In case you're not familiar with mandap, it's a pillar-support structure that serves as an altar for Indian weddings. This structure has a spiritual significance, and it's believed that weddings should be within walls of the home, temple, or hall. This structure serves the same purpose.
The mandaps replace the home and act as the central spot for the wedding ceremony. When setting up a wedding mandap, there should be enough space to accommodate the brides, closest family members, and the party.
To make a mandap, use any available decorative materials. However, using marigolds and jasmine flowers will help maintain the pleasant traditional Indian wedding decorations tone.
A golden statue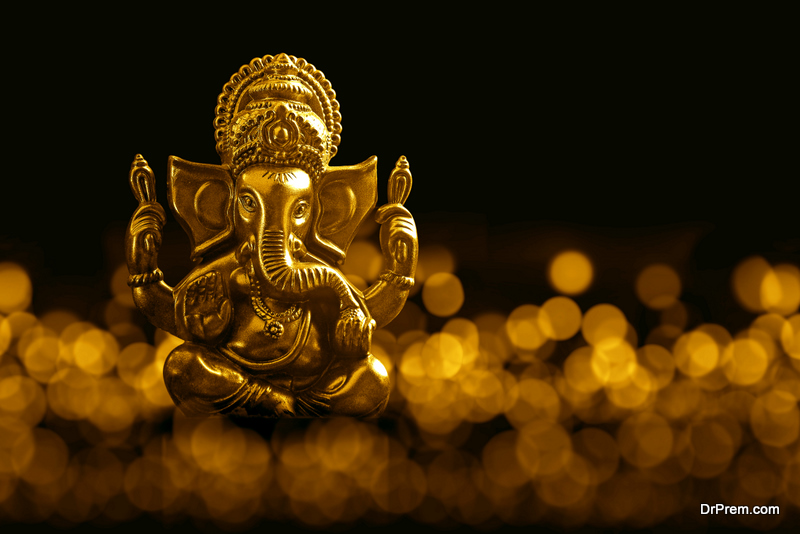 A golden statue specifically of a Hindu deity (General Lord Ganesha) is considered a traditional and stylish decoration for Indian weddings. Lord Ganesha's favor and blessings fall on the bride and the bridegroom if they decorate the statue with garlands and flowers, according to Indian beliefs.
The Aisle
A wedding aisle is optional, but a decorated one looks much better than a plain one. You can either opt for a red carpet or scattered flowers, but there are still other ways you can use to decorate your aisle. It is acceptable to incorporate modern styles. After all, isles are a eurocentric tradition.
You can complement your aisle decor by incorporating pew decorations on each side of the chairs at your ceremony venue. Walking through a decorated aisle will feel great, and you'll appreciate that you didn't leave it empty.
Musical instruments, kettles, and paraphernalia
You may ask your wedding decorator to bring musical instruments, kettles,matkis, among other unique paraphernalia except for heavy stuff. This musical instrument collection space is going to be one of the finest and eye-catching spots in your wedding. 
Conclusion
The above are just some of the typical decorations you can have at your Indian wedding. When planning for your upcoming wedding, consider trying the decor mentioned in this post to make your special event bequeath a lasting impression.
Article Submitted By Community Writer