So you've recently gotten engaged — congrats! During these unprecedented times, you may be concerned that the usual celebrations will be affected. However, it's important you make the best of it and enjoy the matrimony to the person you want to spend your entire life with — the love of your life.
Planning a wedding can take a year or even more. It can be a very stressful process that involves moving parts that you and your spouse should consider.
Still, the question remains: should you choose to celebrate now or postpone your big day until the coronavirus pandemic has passed and large gatherings are allowed in accordance with the CDC?
In a recent survey conducted at the height of the pandemic, 81% of respondents said the pandemic has changed their expectations for their wedding,
Still, some people are choosing to make the best of their wedding day, which they have been eagerly waiting their entire lives for. They are ready to say "I do" to some wedding planning tips!
Luckily, we're here to help with 4 tips on how to plan a wedding during a pandemic.
1. Pick the Perfect Venue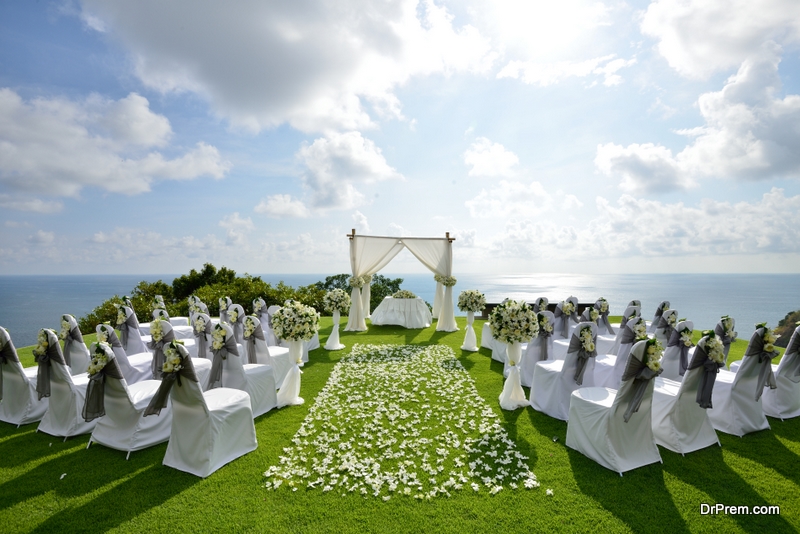 No wedding is complete without a venue that will look amazing in photos and act as the perfect backdrop for your special day. According to keyahgrande.com, there are several factors you should consider when choosing the wedding venue, including seasonal weather, location, time of day, number of people being invited, and more.
Do you want to have a wedding close to home or in someplace different that you have never visited before? Will you need to accommodate many people or a small party? These are the questions you should be asking yourself when deciding on a wedding destination.  Just be sure to consider the fact that you want to keep CDC guidelines in mind. Talk to your wedding venue organizer and ask about considerations for COVID-19 during these times.
2. Look Into Proper Party Rental Equipment
There are many different types of party rental equipment that can be used at a wedding, including:
Tables
Tents
Chairs
Stage
Lights
Smoke machine
With quarantine keeping us locked in our homes, now is the time to get research done on the proper rental equipment that aligns with your vision for your wedding. Take into consideration the fact that people may not want to be seated to closely together, so add more tables. Or if your wedding is outdoors, include a tent.
3. Make Adjustments as Needed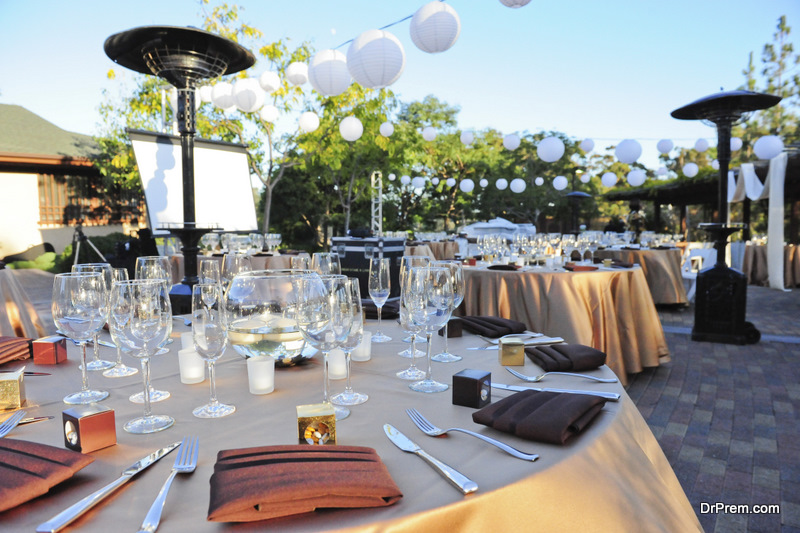 COVID-19 came at the world hard and fast, leaving us reeling without much time to prepare or adjust. Certain plans you had for your wedding may have to be changed due to new policies or changes in dates.
The first step is to be accepting of this change. If your tent rental company cannot accommodate you for a different day due to your postponement of the wedding date, then look into other tent rental companies. If your venue has shut down or gone out of business due to the effects of the pandemic, it's back to the drawing board with a new venue and invitations.
Life throws us curveballs nobody could have foreseen. The important thing is that you take these changes in stride and keep your gaze towards hosting the best wedding in celebration of the happiest day of your life.
4. Keep Guests Updated
Piggybacking on the previous tip, adjustments and changes made in response to the pandemic should be communicated clearly and promptly to your wedding guests as they are finalized.
Don't wait until the last minute to send out a new invitation with fresh dates or a venue change. Use phone or email if you think the mail won't reach them in time. Your guests are an important part of your wedding and you wouldn't want them to miss out on celebrating your special day!
Planning a wedding is already stressful as it is. Remember to pause and take a deep breath to remind yourself of what this is all for. Get help from loved ones if you feel overworked. And most importantly, don't let the pandemic put a damper on one of the biggest days of your life!
Article Submitted By Community Writer