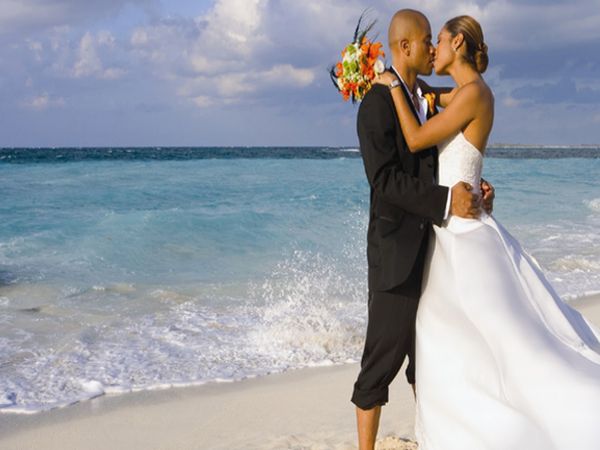 The Caribbean has always been the top destinations when it comes to vacation, wedding, or honeymoon. It is indeed one of the most stunning places to be, especially for romantic couples. It comes as no surprise that couples would want to get married at such a serene place. The attractive beaches, admirable sunsets and care-free ambiance of the Caribbean have always provoked couples to arrive from various parts of the world to tie nuptial knot here. This place has some of the best wedding destinations and provides excellent wedding planning services. Here we list down some of the most exotic wedding destinations in the Caribbean.
The Bahamas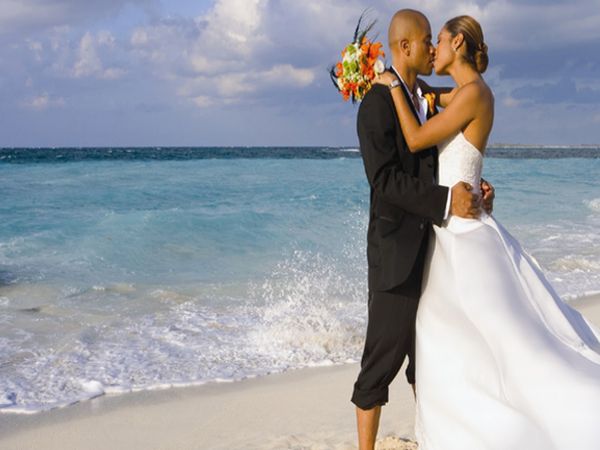 The Bahamas has always been known to give you the joy and that everlasting smile when spoken about and visited. Getting married over here is more than just an ordinary celebration at a destination. It is a place so stunning and tranquil that the bride and groom would only want to renew their vows again.
Why is it a perfect choice?
Imagine your nuptials on a tropical island in the midst of attractive hibiscuses, bougainvilleas, palm trees, white sand beaches, the water gushing in, gracious citizens, and the amicable weather. This 10,000sqft Island is most prominent and has a number of islands within it. It would be the perfect place to have your wedding ceremony, especially if you plan to have a peaceful one, with a lot of elegance and culture involved. It has wonderful cathedrals, beaches and mansion's too, most of them from the 18th century, where you could have your wedding. The capital, Nassau is enclosed with historical preserves and heritage landmarks just for your wedding. The Bahamas is definitely a place you can't resist.
The Cancun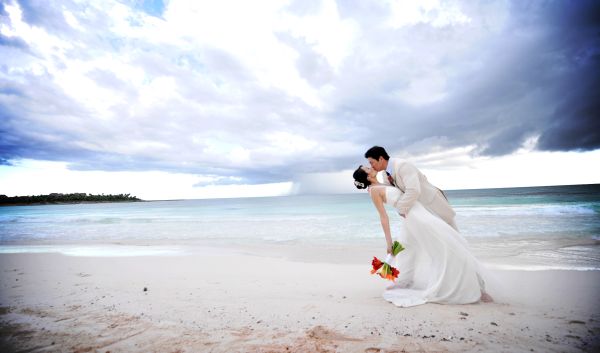 Cancun is as much of a paradise as any other place in the Caribbean. It holds some of the finest places for a wedding and would be one-of-a-kind place to get married. Every island has its own beauty which cannot be expressed in mere words. It has tropical gardens,sandy beaches with blue water and you would feel overwhelmed. Imagine admiring such a pleasing scenery and that too while being with the love of your life.
Why is it a perfect choice?
This place has beauty written all over it. The Yucatan coast north and south of Cancun is perfect for a wedding. You would wonder why another beach wedding. It is not all about the beaches; it is the fact that this place has numerous options for a wedding in order to take place skillfully. They have magnificent hotels, blue pools, and scenery which you would stare at forever. Being one of the most known places in Mexico, it has a 16-mile stretch of beach filled with tons of hotels to greet the husband and wife to be graciously. No matter what kind of wedding you desire, you are bound to get it at Cancun's finest hotels; Le Blanc Spa Resort that is open to adults only, and the Ritz-Carlton, which is widely known.
Jamaica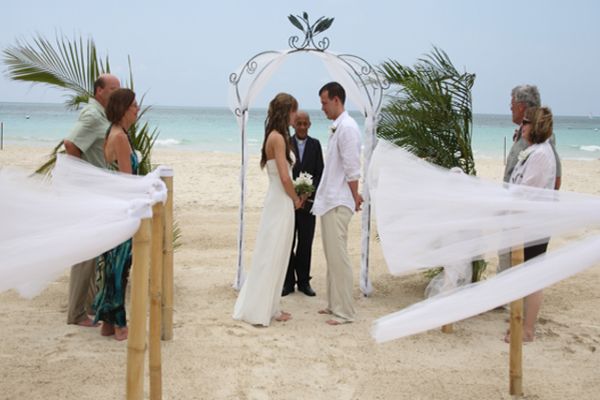 Who has not heard of Jamaica? It is one of the finest places around and to get married here is like getting married in heaven. Jamaica has numerous spots which will just lure you and you will not have the heart to go back. You would most definitely want a place like this to celebrate the most special day of your life. It has gorgeous blue mountains, and its special coffee is what the world knows this place for.
Why is it a perfect choice?
Jamaica is in itself an island so distinguished from others that the moment you enter, you are bound to never look back. It has a number of water spots, which are intriguing enough and will keep you on your feet. Never would there be a time when you shall feel like you have to leave. This place has the beauty and the services that would keep the guests enthusiastic about your wedding day. It has forests that are rich in flora and fauna, and an outstanding quantity of originally landscaped private grounds which offer colorful relaxation spots. The Jamaicans are known to enjoy and greet the tourists who set foot on this wonderful island. What makes it not feel like the most perfect place to get married?
Antigua and Barbuda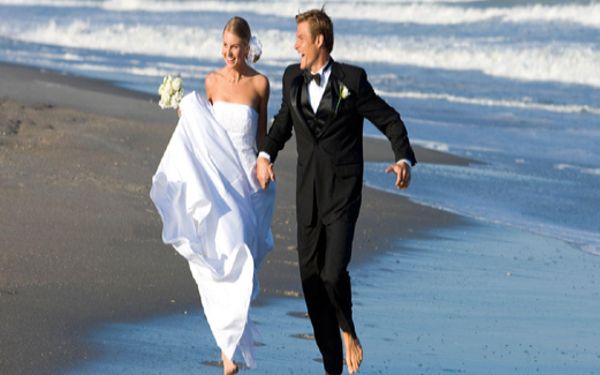 This island has what it takes to have a picture perfect marriage. You would look back and definitely remember that day as one of the best days of your life. Antigua and Barbuda is an island which has warm stable winds and would give you the enjoyment and satisfaction you desire. Out of all, it is one of the most delightful places to get married.
Why is it a perfect choice?
There are many reasons why this place would be considered as one of the best to get married. It has an amazing warm breeze which would make you relaxed and rejuvenated. This place provides free wedding dates, whereas most places would take a fee. You are not required to wait very long for your wedding day. The legal formalities are taken care of way faster than normal. There is no license required for renewal of vows, or ceremonies to be performed. Hiring a wedding planner would be so easy. So enjoy your wedding day, at this spot which would surely mean the world to you.
Martinique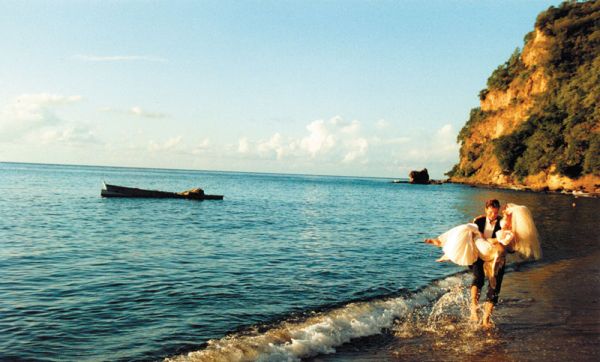 If you are French, you are bound to love this place. It gives away the French ambiance in some of the most amusing ways. Martinique is such a great place to say 'I do'. This place truly heavenly and will make you weeding unforgettable. It has a prestige in its own little way.
Why is it a perfect choice?
Surely there are a number of places you could choose over Martinique, but would they really have everything you desire in one place? This wonderful little island is for all those who love a little bit of a French touch in their lives. The cuisine of this place is something to die for. It is an island with panache which would make you fall head over heels. You have places like Karibea squash, Hotel La Bateliere, and Domaine de Sainte Marie which are a few of the many number one ranked hotels, which shall provide you the luxurious wedding of your dream.
U.S. Virgin Islands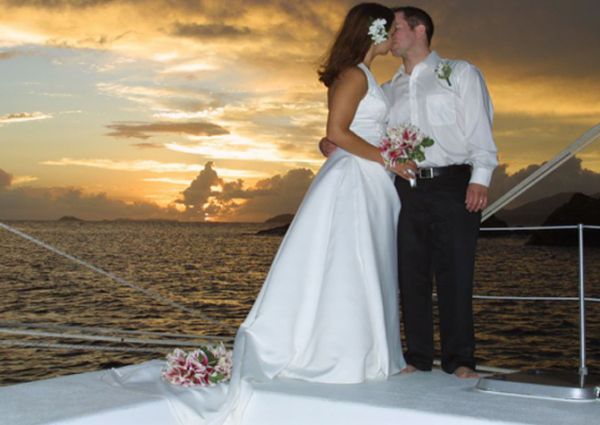 If you love thrill and adventure, then the U.S. Virginia Islands is the place for you. If an idealistic and unobtrusive wedding is something you desire, you are surely in the right place. This place has marvelous structures like the synagogues, mosques, Moravian churches, and catholic cathedrals. It is a remarkable place to enjoy your honeymoon too. The weddings on beaches are quiet the 'wow' factor of this place.
Why is it a perfect choice?
Have you ever dreamt of an underwater wedding? Well this is one of the places where you could think of planning such a wedding. You have marvelous submarines which would be held underwater for you to enjoy your drinks after your wedding. The guests at your wedding might just expect you to get married yet again! Enjoy a profligate villa reception, or a wedding on a yacht, it's entirely your decision. You will get topnotch wedding planners here. Your wedding day will be hasslefree, so why not give it a try.
Turks and Caicos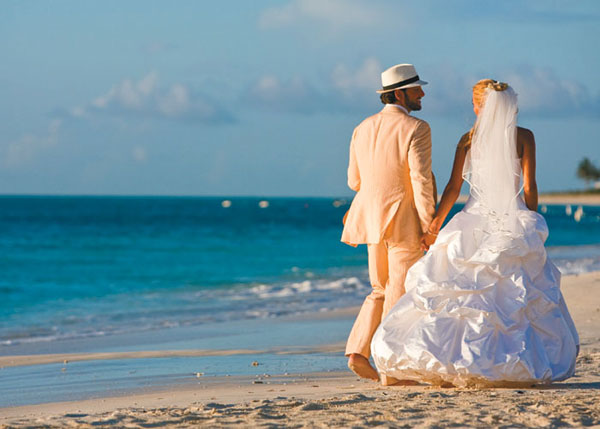 Indulge yourself in the resplendent beauty of nature while you exchange the wedding vows, here at Turks and Caicos. The island is blessed with all the sublimity that's required for you to make your wedding a memory to cherish. The subtle sound of the ringing church bells and chirruping birds are sufficient to add the right amount of serenity, while you walk down the aisle.
Why is it a perfect choice?
The exquisite ambiance and scenery around will indeed amp up the love that is needed in a wedding. And if that is not enough, the rolling hills and the breakers on the barrier reef will surely spread amorousness.
St. Lucia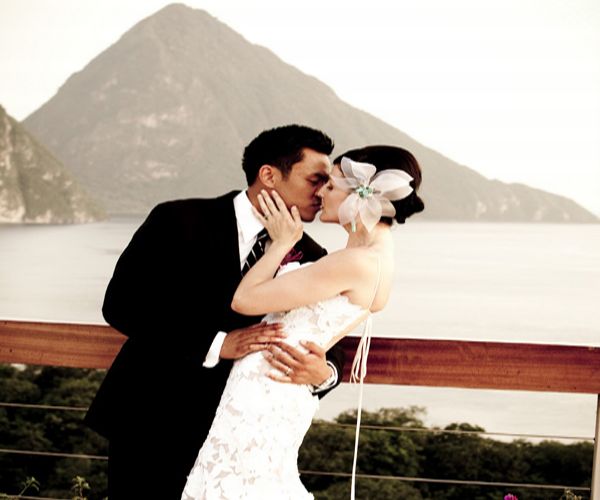 St. Lucia is the most impeccable place for weddings and honeymoons as proclaimed by World Travel Awards. It has been voted as the World's leading honeymoon destination for the past seven years. It is a place which you would regret having not chosen for your auspicious day.
Why is it a perfect choice?
It is a place for all those couples who can't wait to be wed. You need not wait and can very well gain value from the 'Island same day marriage policy'. It is one in a million places where a nuptial taken place would provide everlasting memories. You could be married on the beach, the church, on a yacht, or way under in the deep blue sea. You require just a passport, birth certificate, and evidence that you are above 18 and all this for first time husband and wife to be. It has adventure water sports, which would allow you to enjoy your stay there after the wedding.
Puerto Rico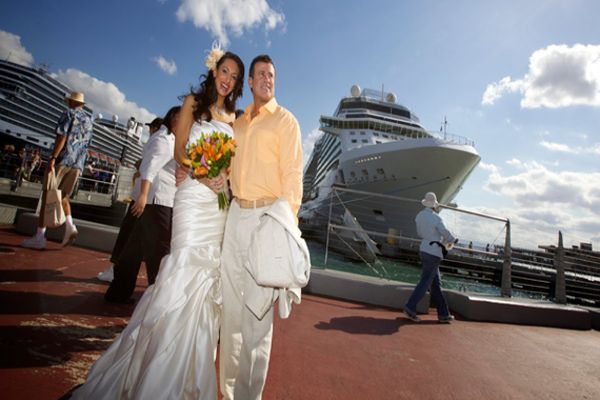 Exchanging vows in Puerto Rico is a sight that you or your guests will never forget. This beautiful place has everything from perfect beaches to antique churches to luxury hotels. It also has some of the best catered foods, and enough drinks to keep your family and wedding guests on their feet.
Why is it a perfect choice?
Puerto Rico has wonderful unique places to get married or have a honeymoon. You being the bride would get everything you wish for; there are complete and amazing packages for the brides. You could get married and enjoy thereafter. It has amazing wedding planners, and it would not even cost you a bomb. The climate is just perfect, the people are pleasant and the atmosphere is just peaceful. You have antique hotels like Old San Juan, botanical gardens, and El Yunque rainforest, which are amazing places for your nuptials.
Dominican Republic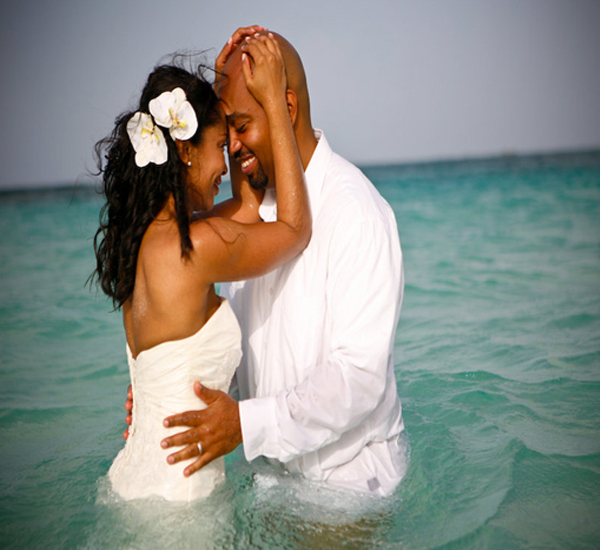 Dominican Republic is renowned to be one of the best places to engage in a wedding or honeymoon. The beach hotels and resorts have wedding planners just for the purpose of their customers who are getting married. There is a long list of packages to choose from. It has luxurious tropical landscape, which has amazing long beaches. Banquets and dinner for the reception would be available too.
Why is it a perfect choice?
Everything you have dreamt for a wedding can be imagined and implemented in Dominican Republic. For non-religious first time weds, you require just a copy of your passports and copies of your birth certificates. You would also require a confirmed statement that you are both not divorcees. You would have a stress free wedding. If you are planning on having a religious ceremony, you could very well have it in the churches. There are Roman Catholic churches, which perform the foreigner's weddings too. What more can you ask for, when you have it all here.