Fall wedding ideas can be a great fun if you are planning one. It's the best time to get married apart from summers, which is said to be the most popular month among the couples. But there some advantage of getting married in fall. You can save on the venue which is easily available with an effective and lower cost. For an outdoor destination as well, fall can be a fun as the weather all around is dazzling. With the falling autumn leaves this season, you don't have to put a lot of effort into beautifying your venue. Beautiful Mother Nature will take care of that. Though, there are some fall wedding decoration ideas to keep in mind if you are ready to gear up for your big day.
Fall-themed wedding invitations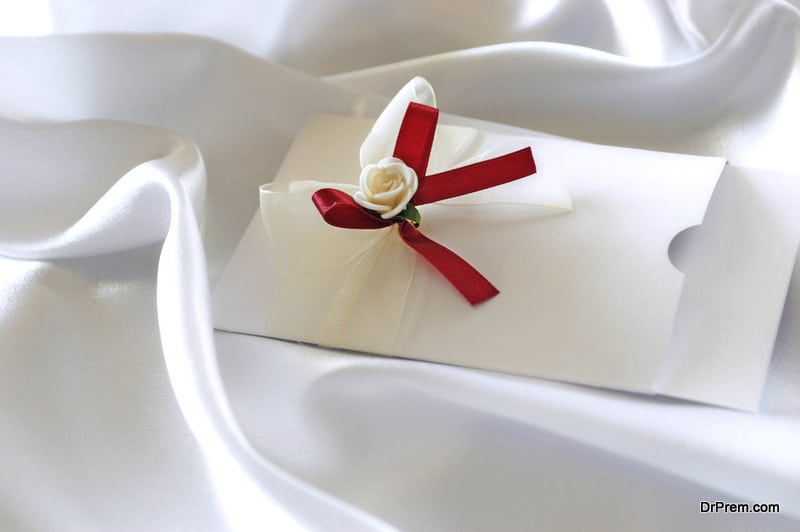 The invitation is the most important part of your wedding day. Make your invitation card fall themed and unique. You can get fall leaf-shaped paper to send your invitees. Or you can tie an actual fall leaf to the invitation with colourful ribbon. One way to enhance the invitation is using glittered fall leaf tied on to your invitation. Never forget to send the invites in fall-coloured combination envelopes.
Traditional autumn theme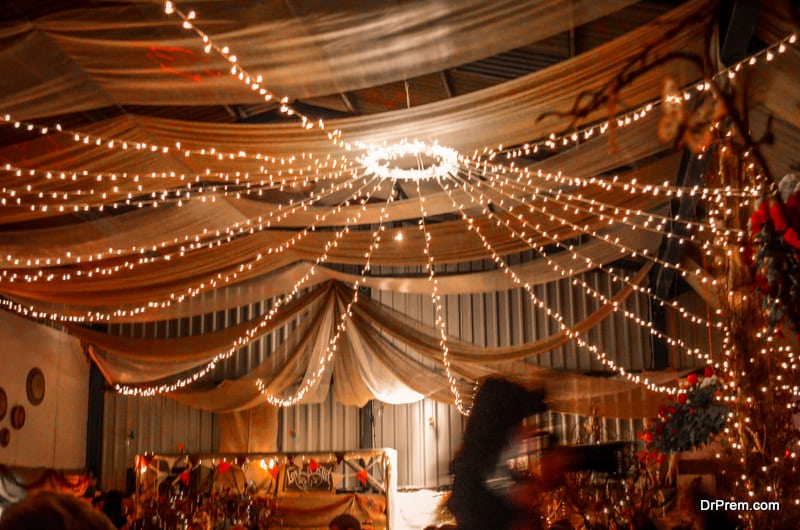 Choosing a theme for your wedding is the first thing you should keep in your mind. And for the fall wedding, there are so many ways you can choose a theme for your wedding. Some of them are:
Fall leaves theme- As we said, giving a theme of autumn falling leaves in this season will be a great option. It looks beautiful and you don't have to do much to decorate. It could make your perfect outdoor fall wedding idea on a budget. With the leaves, you can create different decor for your theme. DIY fall wedding ideas can help you save extra money. Try spray painting the leaves to decorate it in the different section of the venue. It gives an earthy and natural look. You can place them in the big candle holder or lamps to give it a classy look. Another way to use the leaves is to colour them, string them and hang them above your ceiling or at the entrance.  Or, you can simply use the natural leaves and place them all around the dining area for a perfect fall look. 
Pick the right colour theme
Colour theme for bride and groom.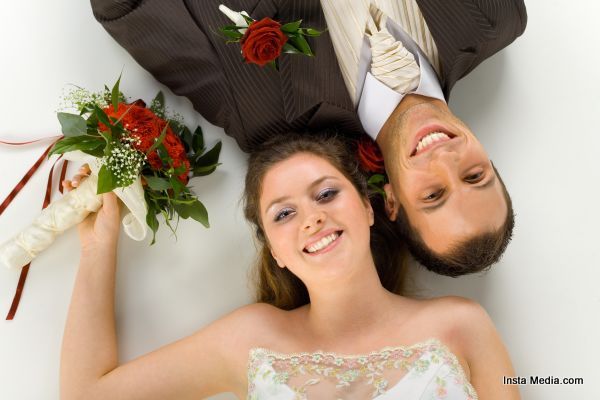 Vibrant purple shades are trending this season. They can be used with many other shades to maintain a perfect colour tone. You can choose from a variety of different colours to give it a perfect match and blend. Mixed shades of purple go well with lighter shades of violet and lilac. They will maintain the perfect balance of the colours. Coming to the flowers, there are numbers of flower in these shades such as anemones and lilies.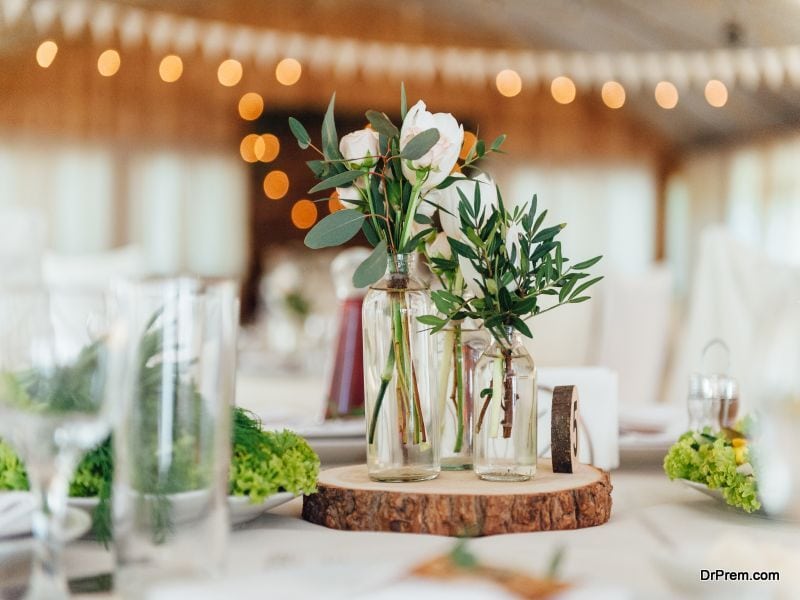 For all the people out there who love nature, the green theme will be a great option. An emerald palette colour goes well with pearl white and light shade of peach. You can go for white flower decoration to your venue. Add the slightest shades of white to complete the look.
Consider the pros and cons of a destination wedding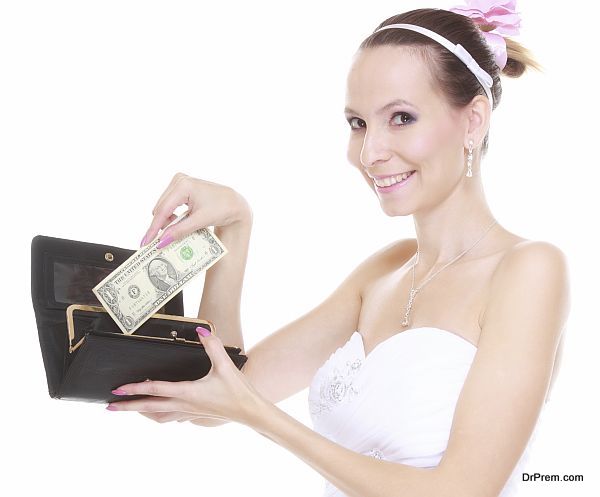 Who would not want a destination wedding for their special day? But outdoor fall wedding ideas on a budget can be a hectic task. Planning a destination wedding can cost you tons. So always keep in mind some of the pros and cons before opting for a destination wedding. Sticking to your budget can save you money. Do a proper research about your destination venue, keeping in mind the guest list and the area. Plan in advance about all the arrangements and pay a visit to the place before your big day. Also, make sure you have a backup plan. After all, anything can happen, and you need to be prepared for the future, no matter what.
Welcoming the guest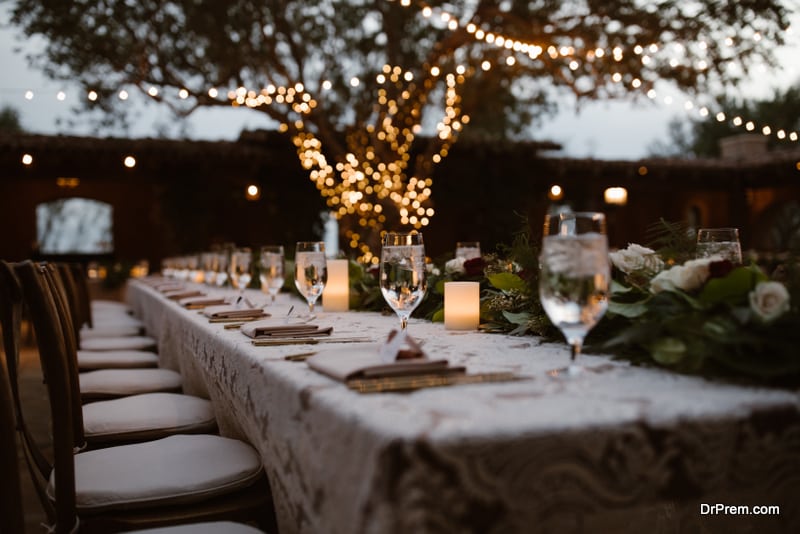 Once the venue is decided, the most important part comes as welcoming the guest. As the fall comes with a little cold, set the tone with the entrance. There are DIY fall wedding ideas which you can try. Make your own entrance decoration with autumn flower and leaves. Make a garland of the autumn flowers and use them to decorate your entrance. It will give the season feel as you welcome the guest. Keep the environment warm by offering a set of blankets and shawls to the guests for keeping them temperate. You can also add hot beverages to complement it.
Season food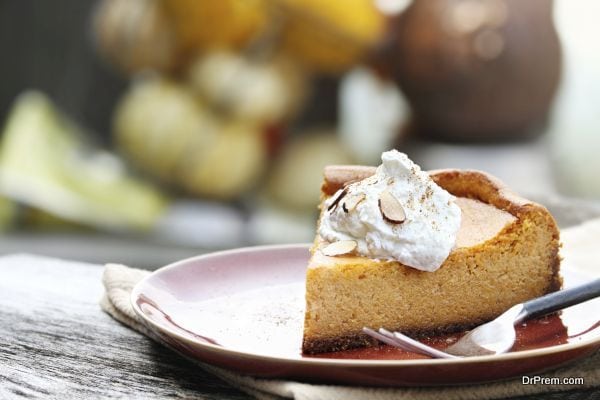 Serve the seasonal menu this fall. Consider what all we can get in fall. You can include some special and hot appetizer like soup, mini sandwiches in the menu. Add a lot of seasonal vegetables on the menu and also seasonal fruits to the desert like pumpkin pie, cheesecakes and apple pie. Go for a themed based wedding cake, decorate your wedding cake with lots of seasonal fruits into it.
Conclusion
Planning a wedding involves so much quite a lot of effort. It comes with a lot of stressful moments. Plan your big day by doing some work and experts tips. It can make your work easier and help you pull it all together making it memorable and moments to cherish for a lifetime.