Your wedding day is the most auspicious and spiritual day of your life where you are going to be your loved one's life partner forever. Not to mention that because of the importance of this day everything you plan should be very special and extraordinary, which also includes your wedding dress. Here is a list of five amongst the most over priced wedding dresses worn by celebrities on their Big Day.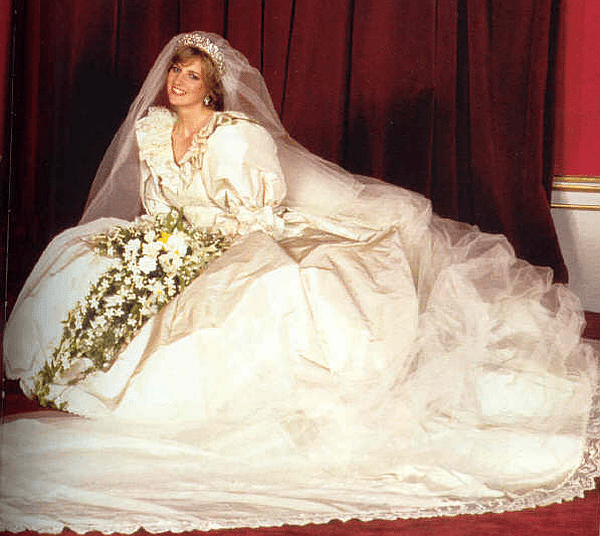 Princess Diana's Wedding Dress:
One of the most gorgeous women in the world, Lady Diana's wedding dress, designed by David and Elizabeth Emmanuel, is rated as the most expensive and attractive dress ever. The key elements of this elegant dress were expression, elegance and eminence, which were exactly what Diana represented throughout her life. The dress was designed using pearls, sequences lace frills and above all the train that was about 24 feet in length. This made the dress the most expensive ever.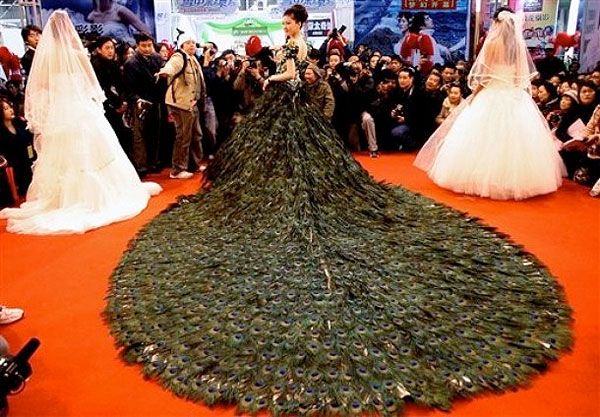 Peacock Feather Wedding Dress:
Who does not get enchanted towards the mesmerizing colors of the peacock feathers? However, not everyone can afford to have them in their wedding gown. Danasha Luxury designed the amazing wedding dress in the year 2010. The dress featured peacock feathers, along with some real costly diamonds and gold about 18 k and was priced $1.5 million. The most attractive feature of this gown is the amazing, delicate diamond and gold work. To add to its value is the fact that experts select all the things required for the gown manually.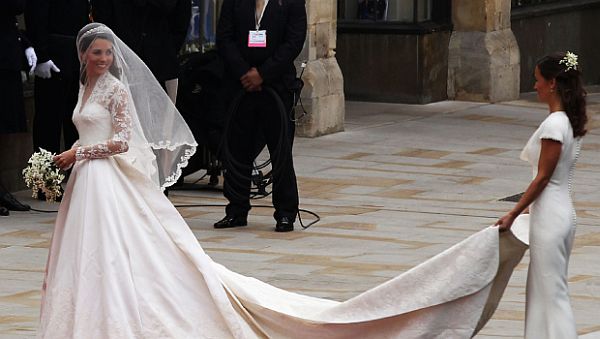 Kate Middleton's Wedding Dress:
Everyone knows that Catherine Elizabeth, the Duchess of Cambridge, is very particular and updated when it comes to fashion. The beautiful woman wore Grace Kelly inspired dress on her wedding day which made everyone's eyes glued to her, as she walked to take oaths with the Prince. The dress was designed beautifully using silk net and lace to give the bride a complete royal look. The dress boasted lace appliqué that was hand stitched and is worth more than $400,000.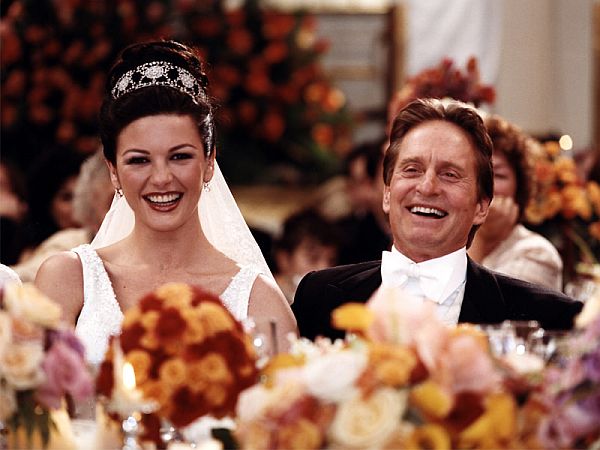 Catherine Zeta Jone's Wedding Dress:
The famous Hollywood actress is known for her high price wedding along with the high price wedding dress. Her wedding dress boasted a six feet long appendage after her wedding dress, which was sleeveless with a V-shaped neck studded with diamonds and silk threads.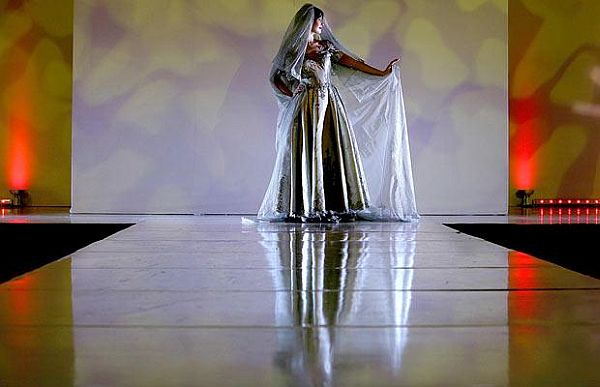 Platinum Wedding Dress:
Designed by Mauro Adami from Italy, this amazing wedding dress is made entirely from silk and platinum threads, knitted into 400-yard long fabric. The dress also features platinum work, making it elegant as well as costly.
Summary:
From the gold and platinum studded wedding gowns to the pearl designed dress of Princess Diana mentioned, here are some of the most expensive and exclusive wedding dresses ever.