Sequins and sparkles are gaining popularity these days. Glittering ambience, glittering accessories and wedding cards, you name anything and you can add that extra glitter to make it look precious. Wedding gowns too are designed with sparkles and sequins to make you look like a princess, divine and gorgeous. Add a lovely sparkle to your wedding with the perfectly sparkled wedding dress. A few of these wedding dress designs are hereunder: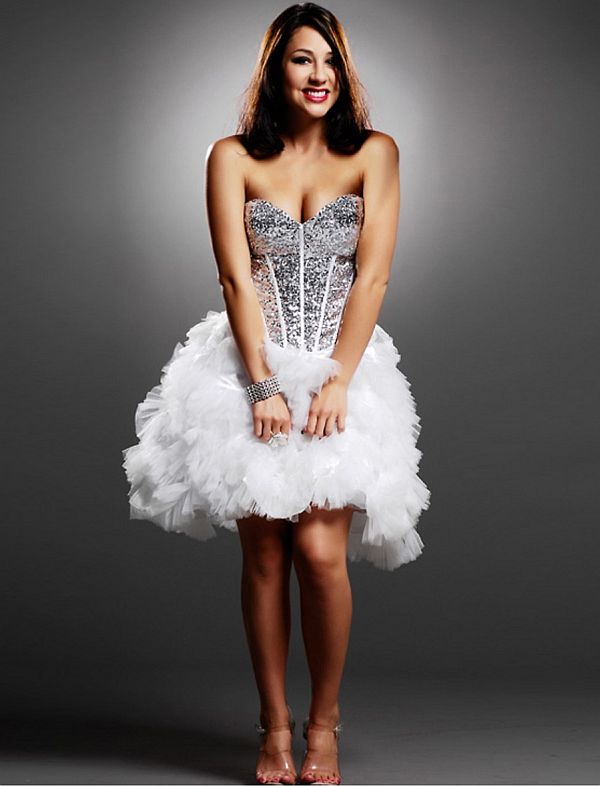 Short sequins and Tulle wedding dress:
This is best, if you are considering wearing a short dress for your wedding. It looks flirtatious and traditional. The short tulle skirts embroidered with gold sequin will make you look youthful and naughty. Glittering make up will do justice to this naughty looking dress. You can consider it wearing on your wedding reception, which will definitely make you glitter and look gorgeous at the night party.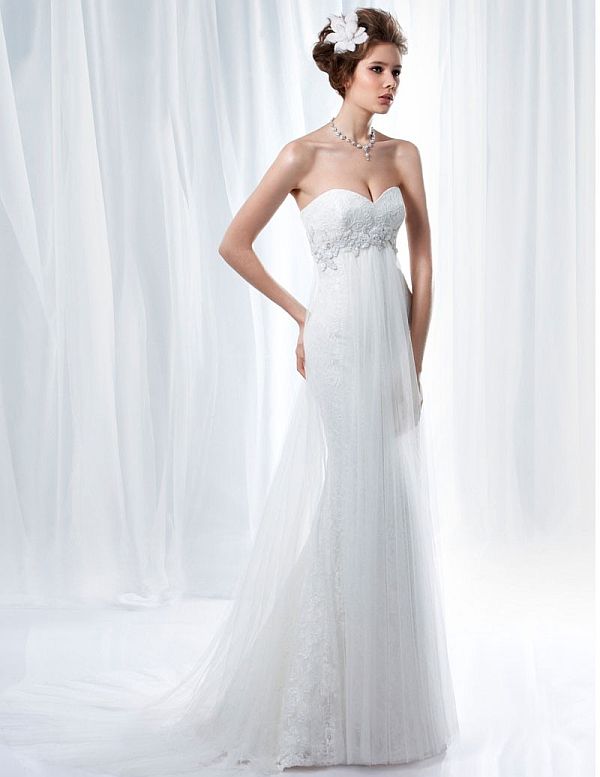 Full-length glittering gowns:
These designer gowns feature in many old Hollywood movies. Backless wedding dresses that flow right up to your heels with sequin work on the shoulders and plunging neckline can make you go wow. Made of satin silk, these full-length glittering gowns make you look pretty and can fit your body shape well. A toned and sleek body-fitting gown with a tight fitting waist and backless design can make you look not less than a goddess. Blend it with the right hairstyle.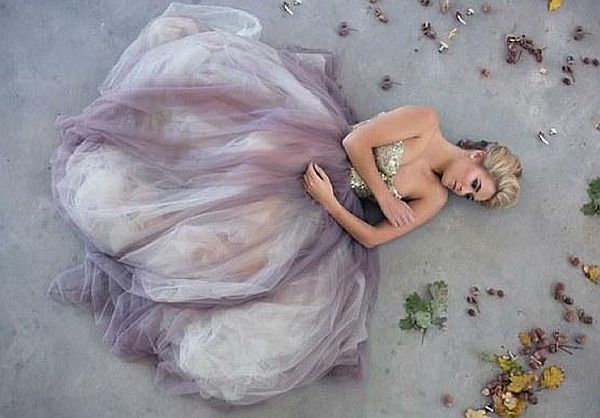 Sequin and Tulle glittering full-length wedding gowns:
This sequined body fitting full-length wedding gown comes layered with tulle skirt. It can be designed in various colors, apart from white, namely silver, grey, mocha or pink. Another design includes a short dress designed with sequins, which you can compliment with tulle skirts. These can be designed as per your choice and preference, be it floor length or cocktail. It essentially is a lovely combined two-piece formation made of colored sequin and tulle skirt.
Summary:
Wedding gowns can be designed to suit your body type. You can combine different patterns to give the gown a colorful and chic look.