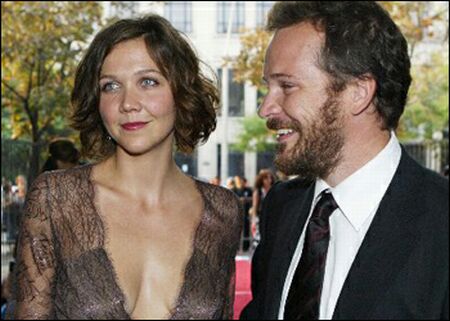 Oops! Here is something really spicy. It seems all the Hollywood couples are delivering babies before getting married.
Earlier it was Tom & Katie, then came Brad & Jolie and now the latest entry into the list is another celebrity couple, Actors Maggie Gyllenhaal and Peter Sarsgaard.
Maggie and Sarsgaard are well known for their splashy Indie movies. They are already engaged and hopefully we are gonna hear the ringing bells soon: but hold on folks, my story is not yet over: yep if you have already guessed it, here is the latest news:
They are expecting!!!!
What else? A baby.