If you are going to have a beach wedding, your hair also need to be prepared for the blowing winds in the sweet and salty atmosphere. A loose and flowing hairstyle can spoil your look as well as your wedding pictures. So, your may go for some neat and tidy styles, while avoiding a boring traditional look. Check out some of the following wedding hairstyles that could give you a perfect look when you tie the knot your way at the beach.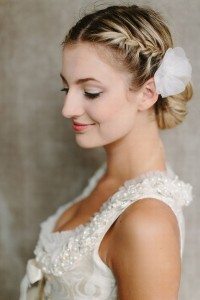 Flowery side-bun or ponytail
The simplicity could come out at its best when you are at a beach location. An elegant side-bun or a plain ponytail can give you a classy look and a dramatic effect when accompanied by the tucked-in rose or hibiscus flower. You could also try another favorite sleek flower of yours to add to your side-bun or ponytail. Your hair should be neatly pulled back while creating a side-swept bun and then you may add orchids or roses to it. This modern look does not let your hair fall on your face when it is windy at the beach. You will look as fresh throughout the ceremony as your flowers would.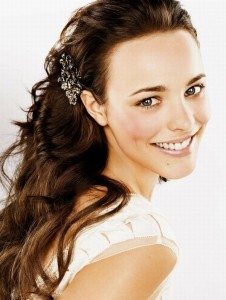 Wavy loose hair
For those of you who are looking for a really sexy and gorgeous hairstyle for your beach wedding, try out this loose hairstyle in which you just let your wavy hair down and tuck-in a couple of small flowers at the crown. Make sure your hair are properly curled-up and neatly pinned-up on both sides of your head. Not much effort and you are quickly ready for your special day!
Messy beach up-do
Another gorgeous hairstyle is to have an up-do in which your hair are pulled back and are given a messy beach look that gives it a sexy touch. To give it a finishing touch, you may add a silk flower at the back on your hair.
Combed side-swept up-do
This style includes a soft and curly side-swept bun that can be adorned with a small rhinestone-studded comb. The look it gives is completely classy and modern. If you wish to give it a soft twist, you may create another nice hairstyle.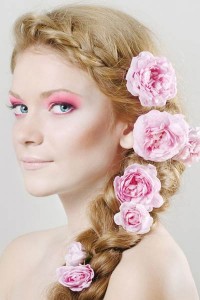 Side braid
Braids go hand-in-hand with a beach wedding theme. It particularly looks stunning when it is a side braid. You could use a firm-holding hairspray to keep it controlled. It would surely be capturing everybody's attention.
You could try on one of these hairstyles and it will be well-captured in all your wedding pictures that will become more memorable with you looking stunning like a celebrity. In fact, you are the celeb on your special day and should look all different from other guests.