For a woman nothing can be as disappointing as a classic case of bad-hair day and in the event of your wedding, it becomes a nightmare. Yes, a hair disaster on your wedding day is the worst thing that can ever happen to a woman and so it is very important for a bride to prepare everything beforehand in order to avoid such a scenario. So, here are some great do's and don'ts for wedding hair that will prevent such a disaster:
Do's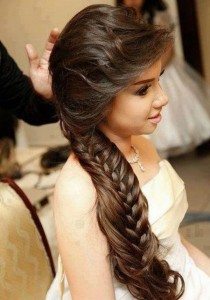 Start your hair trial at least six or four weeks prior to your wedding date and book your hair stylist at least four months ahead of the date. Also, make sure every session of your hair trial allows you to try at least three different hair styles and don't forget to bring your head piece in each trial.
Explain your wedding theme to your hairstylist and also show him or her sketch or photo of your wedding gown so that your hairstylist can suggest you the hairstyles that will perfectly match with your wedding style.
Be open to different types of hairstyles in your hair trial sessions even though you have set your mind to only one style. In this way, you may discover the perfect hairstyle which will make you look perfect and extraordinarily beautiful.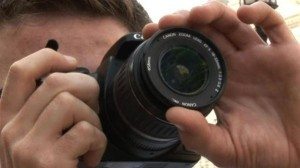 Always bring along a friend or a family member to take photos of your hairstyles from every angle in order to make sure your hair looks good from each angle.
Always wear a button-front shirt or a dress so that you don't have to pull it over your finished hairstyle for changing into your wedding gown.
Don'ts
Hire a good and professional wedding hairstylist instead of your regular stylist to make your hairdo on the wedding date.
Always use photographs or videos to express the hairstyle you want because most of the languages used in hairdos signify different meaning to different people.
Do not leave too many hair strands around your face because a few can make you look romantic and beautiful but too many of them will hide your face and can even mess up your hair.
Always choose your hairstyle keeping in mind the design of the neckline of your wedding gown. Some hairdos may look perfect on you otherwise but may not match completely with the neckline of the dress.
If you have highlights in your hair then don't try to hide it beneath your hairdo. Make sure they are revealed beautifully and if there are not enough highlighted streaks then you can always add some more before your wedding.