A wedding is the most special and wonderful day of a woman's life. It is the one day that she is supposed to be the center of attention, the most beautiful woman to have ever walked the planet. Even the most modern of women generally has a secret traditionalist lingering inside them and they want to look like a bride. And a bride, in many women's minds, has long hair.
Of course, it is equally possible to look stunning and gorgeous with a cute short hairstyle, but long hair is more feminine and if ever there was a cause to look more feminine, it is a wedding day. However, not everybody has long hair, so what can be done to increase the length of your hair so that you are ready for your wedding day.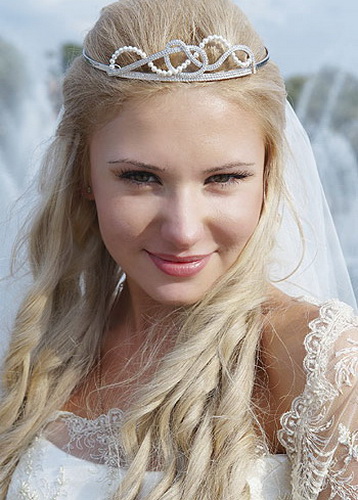 Tip 1 – Think About Your Age
You always have to think about anagen. Anagen is the growing phase of your hair. Once an individual strand of hair has reached a certain length, it will shred. Unfortunately, the older you are, the shorter your anagen, meaning that some women can only grow their hair to shoulder length. Anagen varies on a person to person level, so you should ask your hairdresser about yours.
Tip 2 – It's All About The Planning
If you have short hair, or shorter than you would like it, the most important thing is that you plan your wedding properly. Give yourself sufficient time between the engagement and the actual wedding, so you have time to grow your hair naturally.
Be realistic about how long you want your hair to be. If you want your hair to be down to your waist, it could take you up to seven years. On average, hair grows about half an inch each month. Hence, you may want to calculate how long you want your hair to grow and thereby plan your wedding date.
Do remember that you will have to cut a little bit of your hair, preferably every three months, so factor that in to the equation. Also, hair grows quicker in warmer climates, or during the summer months, so you may want to plan a winter wedding to give yourself more time to grow your hair.
Tip 3 – Live Healthily
Having a healthy diet can greatly speed up your hair growth. Plus, if you wanted to lose a little bit of weight to get into your perfect wedding dress, you would be killing two birds with one stone. You should also think about having a rigorous exercise regime. When you work out, your heart rate increases and this stimulates hair growth.
Tip 4 – If All Else Fails
If you need to get married quickly, or if there are other reasons as to why you cannot grow your hair long in the time that you have, there is still no need to despair. You could opt to wear a wig, which can really enhance your beauty because you can choose any hairstyle and any hair color you want, or you could opt to have extensions.
A lot of women now choose hair extensions, because they add not only length but also a lot of body to your hair. You have a choice between semi-permanent hair extensions and clip in hair extensions.
Clip in hair extensions are very useful, but you will need someone with you who is able to clip them in properly. It is also best to have a trial run, because it may take you some time to get used to wearing them (they can be very heavy) and to understand how you can and can't touch your hair.After all, you wouldn't want to run your fingers through your hair and accidentally unclip the extension.
With semi-permanent hair extensions, you should have these placed in a around a week before your big day. This way, you will give your scalp the time to relax again. Also, should you not be happy with your extensions, you will have sufficient time to take them back out and find an alternative solution.
Some last words of warning may be in order. The main thing is that there is still something you can do to make your hair grow faster, besides the tips described above. Remember, don't be taken in by advertisements for extensive products that contain keratin or caffeine or any other chemical ingredient that is supposed to make your hair grow faster. They will not always work and you will be wasting money that may be better spent on your wedding budget.
Are you sick and tired of lifeless, damaged, frizzy, dull hair that just won't cooperate with you? Is Having Perfect, Beautiful, Longer, Healthy, Thicker & More Manageable Hair Worth To You?
Discover an amazing 5000 years old hair growing and beautifying formula, that can grow your hair faster NATURALLY 2-3 inches a month rather than the usual 0.5 inches! Plus: You will get longer, thicker, more youthful and voluminous hair that will get you noticed. (Even Men and women will turn their heads and give you double takes to admire your new found beautiful hair!). To read my full story – how this amazing hair oil works well for me, visit http://makemyhairgrowfaster.org
About Kathrine Maston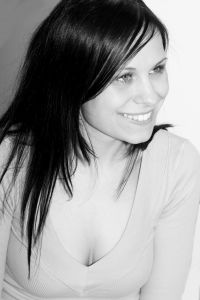 Hi, I'm Kathrine Maston. For several long years , I suffered from slow hair growth. It was always a pain for me to cut my hair and then have to wait an extremely long time for this hair to grow back.
I've finally discovered an incredibly fantastic 5000 years old formula that helps to make my hair grow faster natually and grow out luxuriously long, healthy, and silky in almost four times faster than it used to grow before!
To read my full story – how this amazing hair oil works well for me, visit http://makemyhairgrowfaster.org