Mini wedding tier cakes are a unique and creative way to add some delectable overload to your wedding celebration. Though, you need to put a lot of effort in the making process of these mini cakes but once finished, these miniature versions looks adorable. If you are also planning to make mini wedding tier cakes for your wedding ceremony, we have some tips for you.
To make a beautiful mini wedding tier cake, you just need to make the cake first, and then cut them in tiers and you are done with the just a little effort for icing on it. Thought, mini cakes, as the name suggests have smaller sizes but you can make the most out of them, if you own that creativity instinct within you.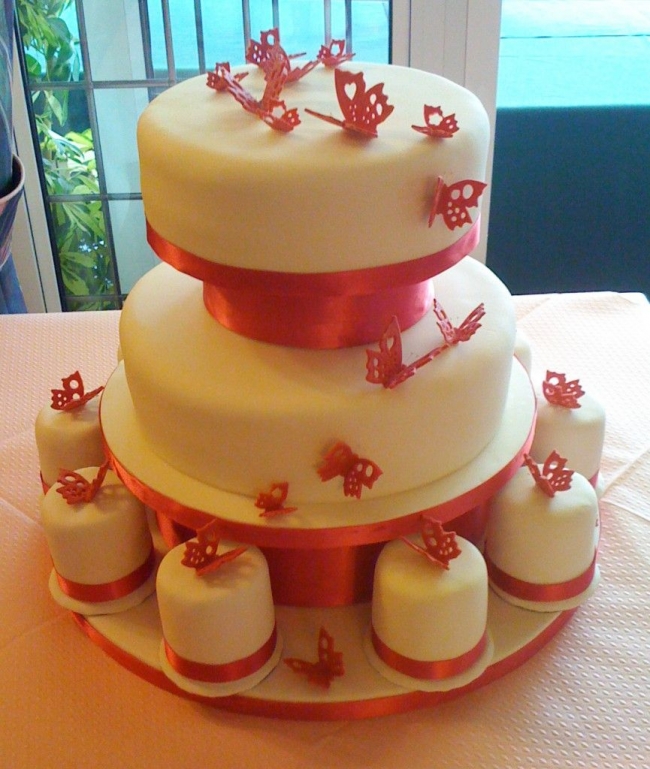 Things You'll Need
Whisk
Small metal spatula
Icing bag
Procedure
First of all, decrease the amount of icing in your recipe and mix a lot more milk so as to properly mist the icing. Keep on mixing it for about five minutes with a Whisk.
Pour the icing to the middle of the bottom tier and then on top. You can make creative cake details by spreading small spatula of icing on the top. Now place another cake on the top and spread some icing on it's top and then around both the sides of the cake.
You should carefully apply the icing on the cake as it can make or make or break overall appearance of your whole wedding cake. Also, icing each tier separately is easy and you will find it very difficult when they are stacked together.
Then take the knife and pull it forward and then make a smooth cut without having any crumbs in the icing.
Now you have to put trim on the top of the cake tier and don't forget to make waves in your wedding cake.