Wedding is the best time of one's life and everyone has this deep desire to make it memorable not only for them but for everyone who comes to grace the occasion. One clever way to make the wedding talk of the town is by combining the most special day of the life with your hobby or most loved sport. Soccer has made the world go crazy and make your D day even crazier by planning an intricate soccer themed wedding. Your favorite game will become the most important part of your equally important day. The theme will be great for a couple who loves, coaches or plays soccer; then it's time to steal some stunning ideas to make your soccer theme wedding a real success. First let us look at a few tips on how to choose the perfect wedding theme
Choosing the Perfect Wedding theme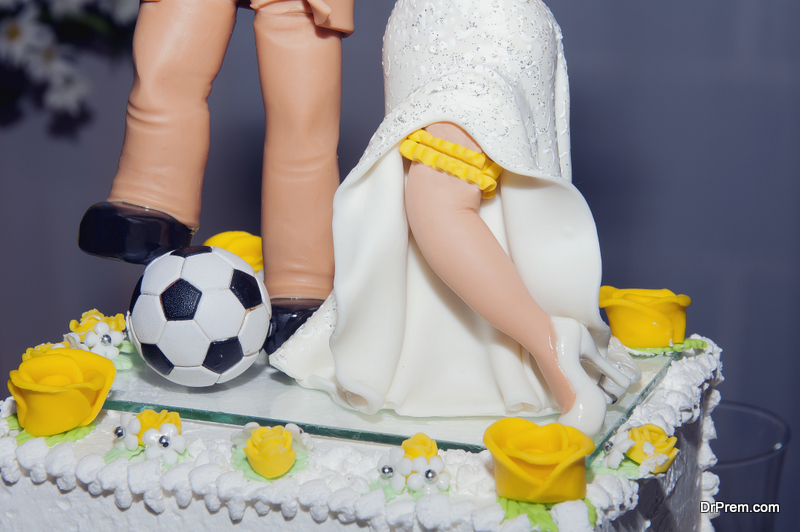 If you want to have a meaningful wedding then it is important for you to choose a wedding theme wisely and as per your taste. So, here are some small tips to help you choose a meaningful wedding theme for your big day:
Envisioning your wedding day
While you are thinking about your wedding theme it is important to consult your imagination department. After all, everyone has a particular imagination for their wedding day regarding the mood or style of the ceremony. It would be completely your choice if you want a all-night-long-party kind of wedding or simply a comfortably-lounging-by-candlelight kind of wedding. So, by focusing on your vision, you can choose a proper style of wedding like formal, casual, rustic, romantic or fun.
Reflecting your personal style on your wedding day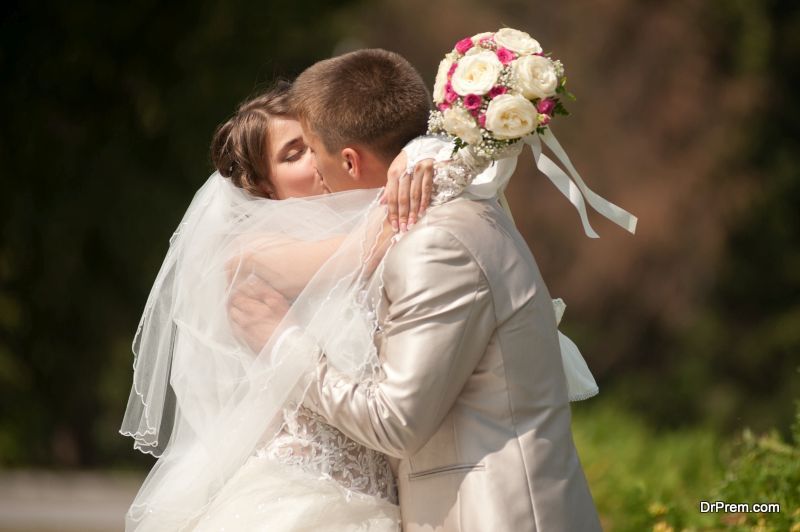 Everybody has their own personal style and no other day is better than your wedding day itself to reflecting your style as apparently on that day you will remain the center of attraction for the crowd. So, incorporating your own personal style in the wedding design will allow yourself to be completely you in your big day. Ranging from the dresses to the taste of your furniture, you can reflect your style on that day by designing the theme as modern, traditional, classic, preppy, funky, eclectic or even whimsical.
Cultural wedding themes
If you are too much attached to your own culture or your spouse's culture or fascinated by some other culture, then wedding is a great opportunity to reflect your admiration for any kind of cultural heritage. Pulling together some family heirlooms or incorporating family traditions can be a wonderful theme for your wedding. Moreover, if your family has any particular dress tradition then it can be pulled together into a beautiful theme for your wedding day.
What you love

Meaningful wedding themes are the ones where both the couples include things that they love doing together like their interests or hobbies. If you love sailing, or playing games or have great interest in arts, then you can easily choose your wedding theme based on these things. You can also choose your wedding venue as per your interests, like near water, in a museum or in a park etc. Your wedding venue will also be a part of your wedding theme and will allow both of you to exchange the most important vows of your life surrounded not only by the people you love but also by the things both of you enjoy doing together.
How to plan your soccer wedding theme
1. Wedding invitation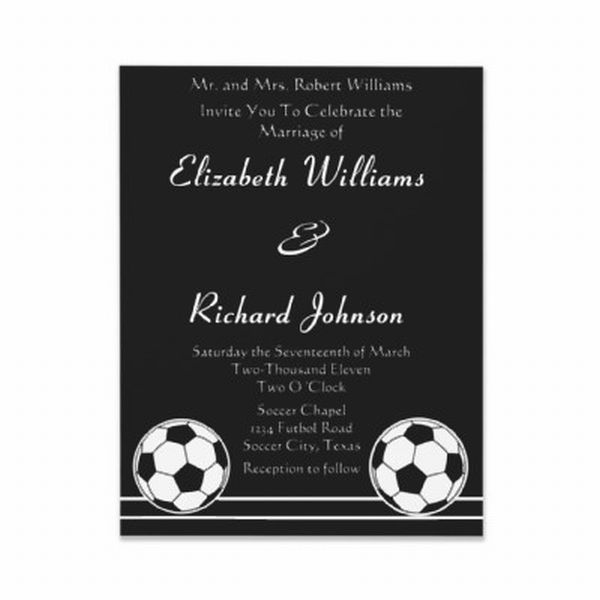 A wedding invitation make guests peep into what the day is going to be like, so narrowing down on an eye catching invitation becomes a must. Create sensational invitations for your sports themed wedding and make it a memorable party showing your true soccer enthusiasm. Pick from bold and sport designs that will help you kick off your wedding party with a very strong and effective visual statement. There are numerous options to make the designing interesting, which will make eyes do a cartwheel in surprise as people receive the invitation.
From a soccer ball to a trophy, jerseys to shoes or the name of your favorite team to the picture of the two of your dressed like players, the options are many to make the invitation the only one of its kind. Remember to keep it tasteful and not kiddish, as it is a wedding not a kid's birthday party. So, create invitations gelling perfectly with the soccer theme that your guests will find simply irresistible.
2. Wedding attire, shoes and accessories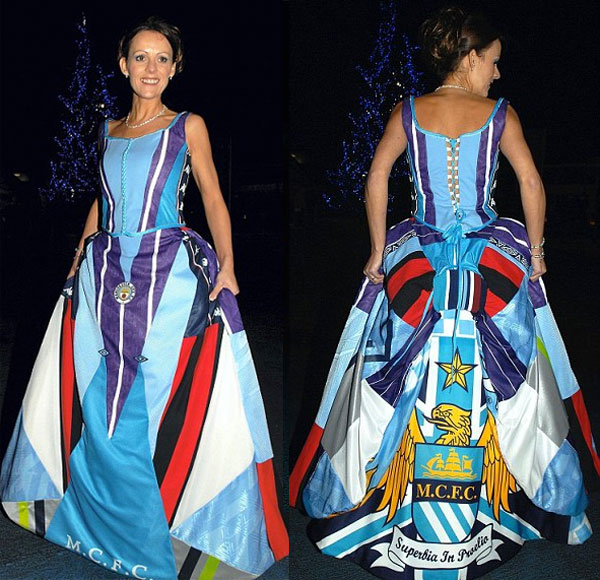 Soccer theme wedding is an exciting task and one of the elements that will create the perfect theme is the wedding attire. If you are a soccer fanatic, and your partner shares your passion, you might find adorning crazy attire absolutely pleasing. Instead of spending on a lavish wedding gown in delicate materials, the bride can get one fashioned out of soccer uniforms.
One can also slip their team's t-shirt over the gown and tuxedo, which will add the necessary zing. What about wearing sports shoes with a wedding dress? Sounds good, exciting and real fun! You can make the bridesmaids and groomsmen wear sports pins or have numbers on their backs just like professional players so that it looks as if they are playing a game. Make guests wear team socks and see the soccer wedding fever catch up. Inform the guests to wear outfits that fit the theme, which will add a sports charm.
3. Wedding décor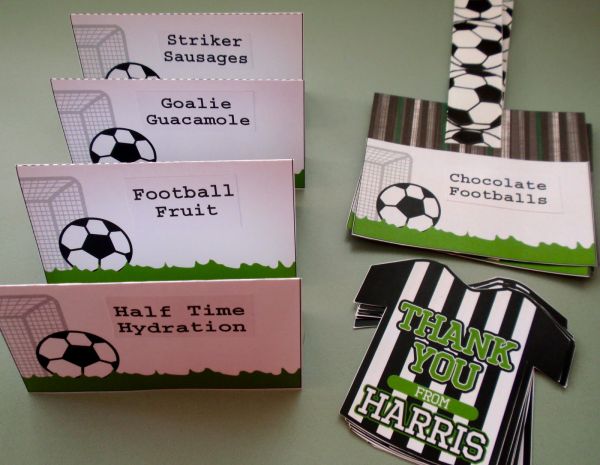 The best way to make the wedding experience nothing but memorable would be the decoration at the wedding venue. The décor will become quite easy if you can hire a local soccer field as the venue, whereas a college or school field will also be a great option. Centerpieces are an important pick, which will add to the theme for your wedding. Get creative for your soccer themed wedding and pick vases shaped like a soccer ball and fill it with flowers of your choice.
Place actual sporting equipment at the venue and make sure that everything that is available on the field; such as flags and other accessories are right there. One can also add miniature figurines and sports charms to the flowers and bouquets, penalty flags and rally towels. Adding to the décor will the music. Make sure that songs that are heard while watching a game are played at your wedding and see guests slipping into the whole aura that has been created. Let someone introduce the wedding party just like a sports announcer does during a game and see the fun that flows.
4. Wedding food and cake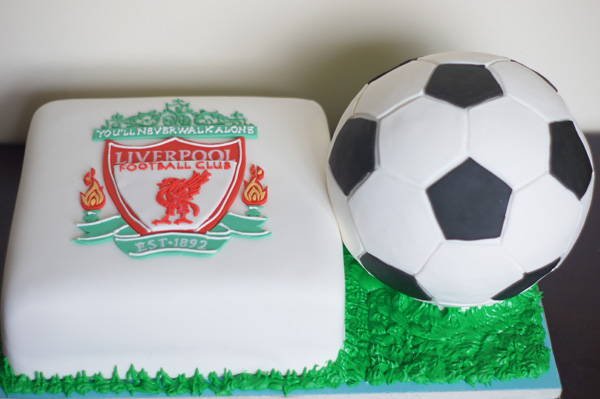 Food adds the right flavor to a wedding and for a soccer themed wedding it has to match up with the types and kinds of food served during a soccer game. You can serve traditional food, but make sure that at least one dish or appetizers relate to the theme such as game day themed burgers, nachos, hot dogs and other foods found at a soccer game. Now, need we say that even the cake should be soccer-themed to mark the happy moment? Shape the cake like a ball, a jersey, a soccer field, badge or a scarf, the choice is yours. Have the cake designed in your team's color for added sumptuousness.
5. Wedding favors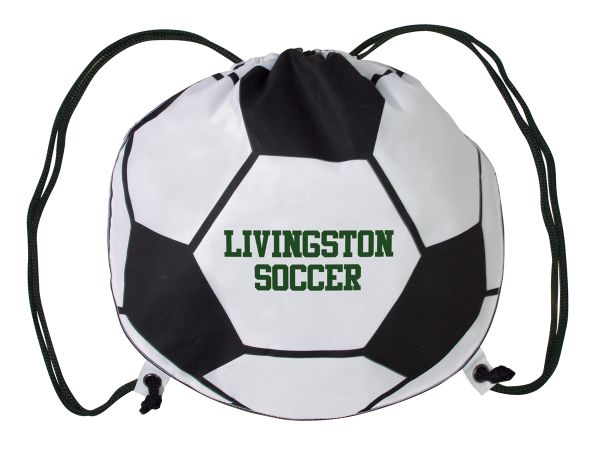 Soccer wedding favors will be perfect to show your love for the sport as it reflects the personality as well as blends perfectly with the theme. The guests will simply love these fun wedding favors and remember them for years to come. But, there is no need to spend a bomb and come up with ideas that are affordable and easy to find. You can give away soccer ball candles that will symbolize your warm love every time it is lighted. Chocolates, cookies and cupcakes shaped like a soccer ball will be a scrumptious wedding favor if you want to give something enjoyable to your part guests. Apart from this, cups that and key chains look like soccer balls are easily available and will make a great soccer party favor.