Let's be honest. When it comes to your wedding day, whether your nuptials are indoors or outdoors, you want your hair to be perfect. That means glossy, healthy, and manageable no matter what length, style, or type of hair you have. It's time to prepare ahead, and our style pros have come up with some sensible and smart tips for achieving amazing hair on your big day.
1. A Proper Hairbrush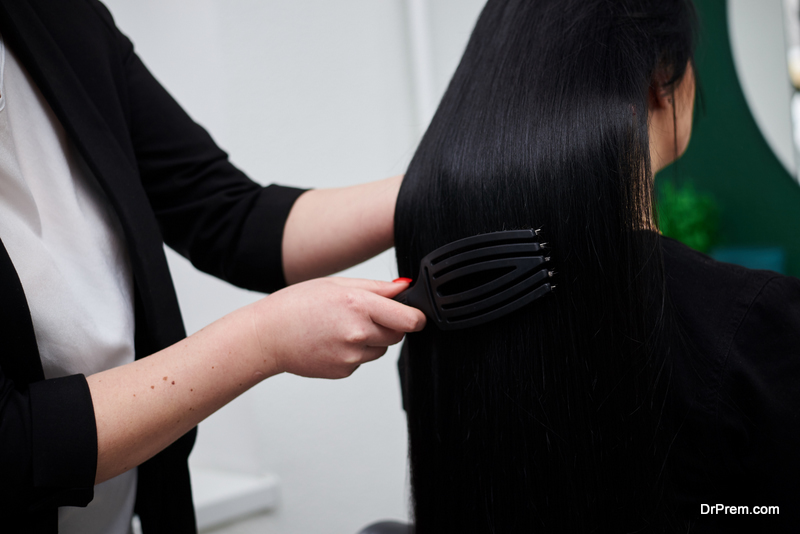 Take a look at your hairbrush. If you're looking to amp up the shine factor, the right tools matter, beginning at the hairbrush. Our stylists recommend investing in one of the finest known as the Mason Pearson Boar Bristle Brush.
When you take the time to regularly brush your locks, you are performing a good step because you're stimulating the scalp to encourage producing its natural oils. This, in turn, creates shinier strands, less frizz (which ruins every hairstyle), and makes the texture of your hair and the structure of your strands stronger and smoother.
2. The Right Product
There are tons of formulas available when it comes to hair care. Some of them are harmful to the hair because they contain chemicals and preservatives that can wreak havoc.  These include dryness, scalp irritation, fading hair color faster, and damage and weakening of hair strands.
Most hair care experts recommend that you use paraben free shampoo and conditioner. It makes a world of difference, especially when it comes to the moisture content of your hair and for gorgeous shine and softness. Use paraben free shampoo and conditioner before your walk down the aisle for the ultimate in hair confidence.
3. A Color Game Plan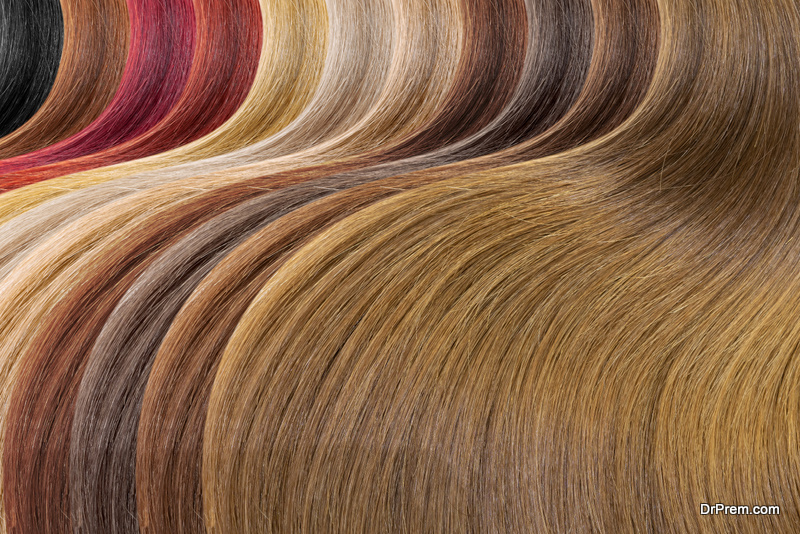 If you color your mane, you know the incredible shine and body it can create. Pro colorists advise having a strategy for your wedding day hair color in advance. Maybe there's a specific shade you desire for your big day. Bring in photos to your colorist to decide on the right hue for your skin tone.
Don't try anything wild for your hair right before the wedding. Instead, you want to love the final color you have before the nuptials. Also, make a salon appointment for a hair touch-up 7 to 10 days before the wedding to ensure it looks its beautiful-best.
4. A Salon Glaze
Another method for getting glowing hair on your wedding day is via a clear glazing treatment. Think of this technique as a top coat during a manicure. In other words, a clear glazing treatment places a layer of gloss over each hair shaft to help prevent your permanent color from fading.
Talk about brilliant shine! A clear glaze also smooths the hair cuticle for damage-free locks. It can also make your hair more manageable by adding a little body.
Your salon can perform a clear glaze, and it only takes about 5 minutes for knockout shine and vitality.
5. A Hairspray Finish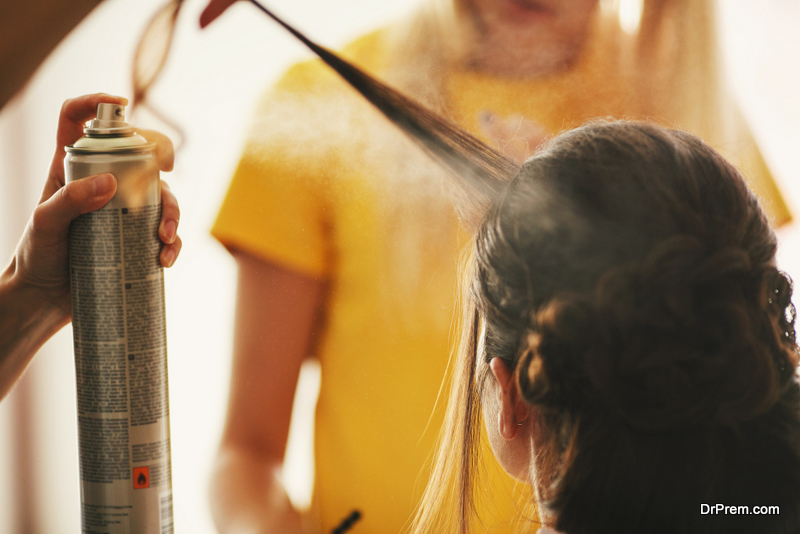 Most of us think of hairspray as the finishing touch to any great-looking hairstyle, and for your nuptials, you want the ideal hairspray that keeps every strand in place whether your hair is up in a bun, cascading down in a mass of curls, or styled pin-straight to the max. To have and to hold is essential for this event.
The ideal hairspray offers another bonus, and that is mega-watt shine. Not every hairspray is made equally. Look for one that doesn't hide or dull your hair's natural shine and color.
The perfect wedding day hairspray will feature a micro-diffuser spray that offers a clean, soft, shiny finish. Many salon pros recommend having L'Oreal Paris Elnett Strong Hold Hairspray at the ready before you walk down the aisle. If it's fab enough for Hollywood's red carpet, then you can bet it's a wedding day winner.
Congratulations! We know that you'll be a gorgeous bride. Your dress is essential, and makeup is critical, but hair is on another level. Try our tips for glowing hair on your wedding day.
Article Submitted By Community Writer