The love of your life has just got down on bended knee to ask for your hand in marriage, which leaves you with the enviable task of planning your perfect wedding, but where, and when? Our vote is for this summer in Sicily!
More and more millennials are choosing to go abroad for their nuptials, with the land of love – Italy – being one of the most popular destinations for weddings. And, whether you dream of a barefoot forest affair or a glamorous yacht charter, Sicily is a particular favourite amongst loved up couples, offering the perfect backdrop to arguably the best day of your life.
If you are tempted to say your vows this (or next) summer in Sicily, take a look at our guide to planning your fairytale wedding on Italy's most famous island below. There is no time to lose….
Your perfect wedding: summer in Sicily never looked more dreamy
Location, location, location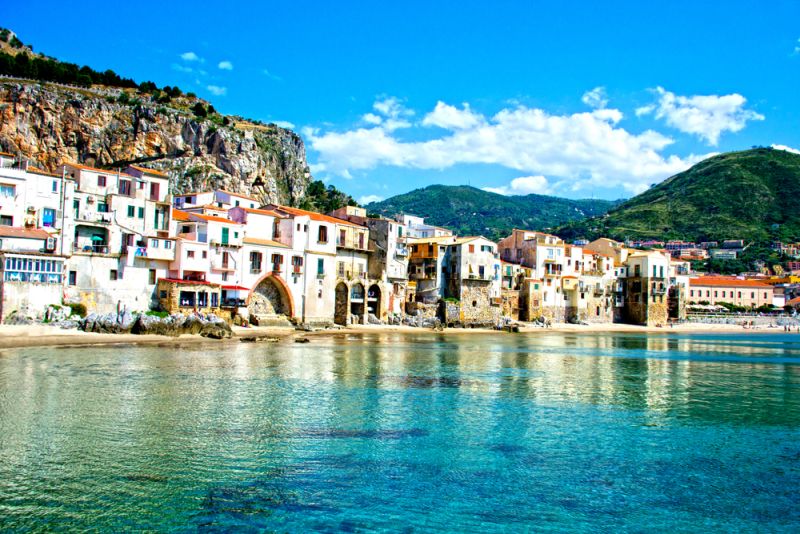 Do you fancy going barefoot on the beach this summer in Sicily, or would you prefer a majestic marriage in a medieval palace? The beauty of Sicily is that there is a venue for every taste and budget, from stunning white sandy shores in Cefalu to dramatic volcanic landscapes or picturesque hilltop villages like Erice. Sicily also boasts a wonderfully rich history and is home to the Roman sites of Piazza Armerina and the Greek temples of Agrigento, Selinunte and Segesta, allowing you to incorporate a taste of the country's past into your big day. And for those who wish to hop between destinations, a luxury yacht charter could be your dream wedding venue, meaning you experience a bit of everything.
Getting there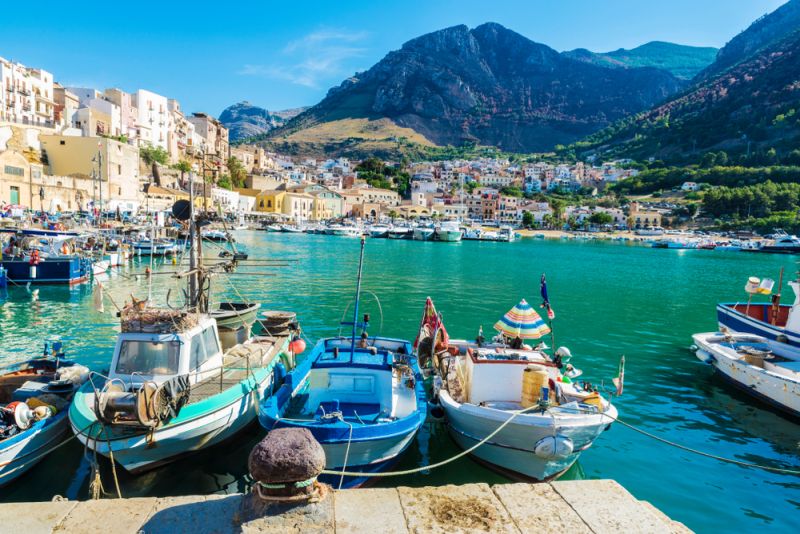 Sicily has two main airports in the cities of Palermo, on the north coast, and Catania, on the east. A ferry will take you across the 3km Strait of Messina from either Villa San Giovanni or Reggio di Calabria on the Italian mainland. Once on the island it is easy to hire a car, or a limousine service if you want to arrive at the church in style.
Alternatively, with a super yacht as your wedding venue, transportation shouldn't be an issue!
Guaranteed sunshine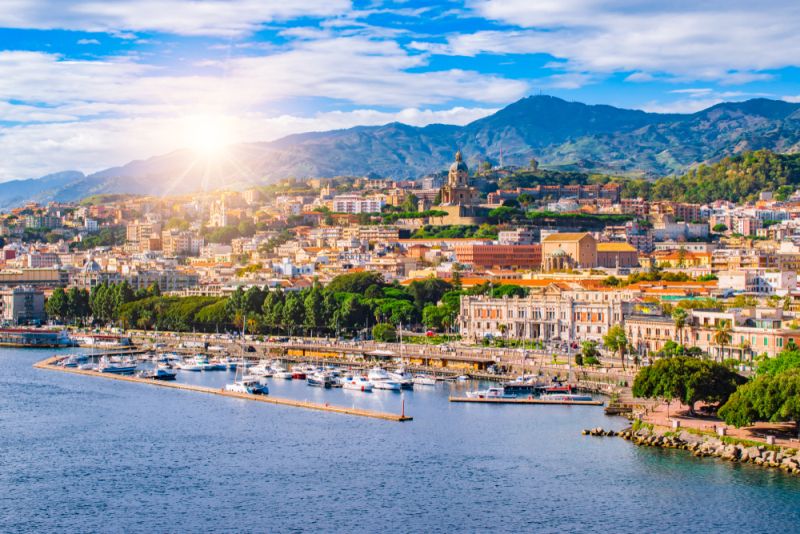 Temperatures during peak summer in Sicily can reach the late 30C, so if you would rather not overheat in your wedding finery, we advise you to plan your big day for the months of September or October, when temperatures are still blissfully warm but not quite as intense. Whenever you do it, you are almost certain to get the sun shining down on you.
The Wedding Breakfast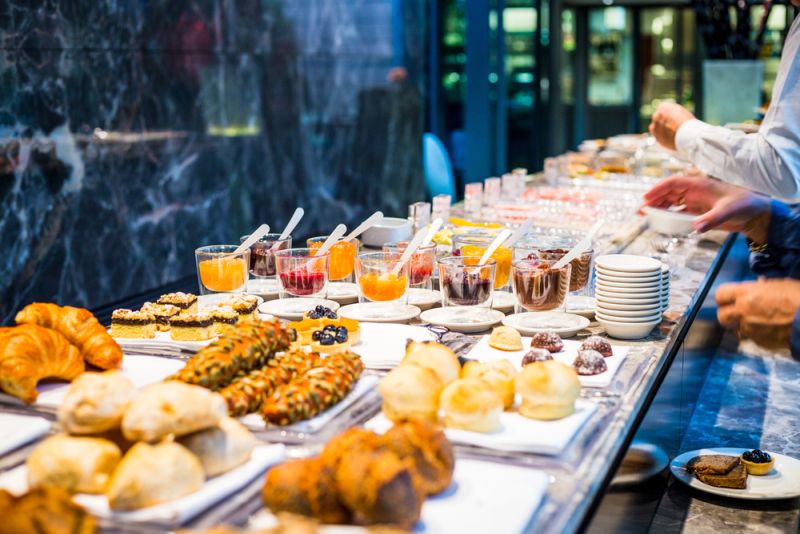 Sicily is home to some delicious Italian cuisine, which is very distinct to the southern island. Feast on a lavish banquet of arancini – balls of breaded and deep-fried risotto – and caponata, a mouth-watering melange of aubergines, pine-nuts and raisins. Fresh fish also features on many menus in Sicily, as do the island's famous gambero rosso, or red prawns. And if you really want to go native this summer in Sicily why not ask for the cake of all wedding cakes to cut with your loved one – a torta Setteveli, a seven-layer chocolate and hazelnut cake. All washed down with a good bottle of local Sicilian wine. Bellissimo!
The Honeymoon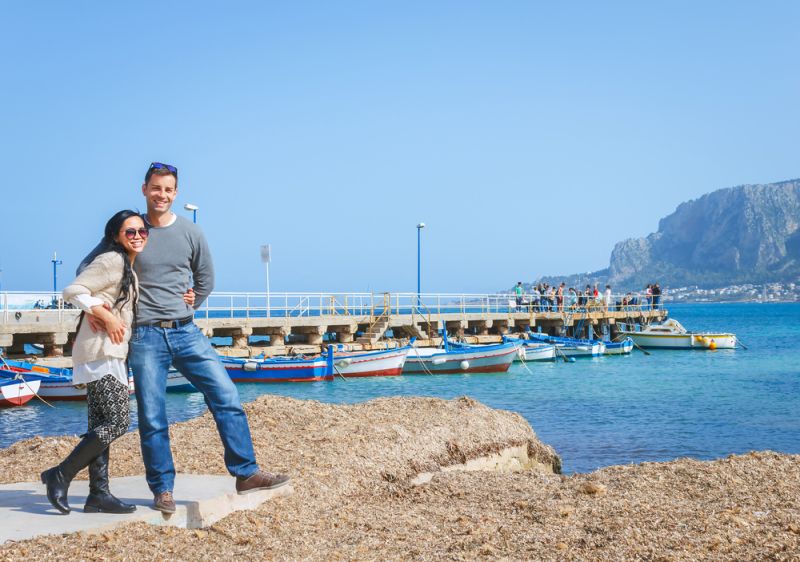 Where to start with the perfect honeymoon to follow the perfect wedding? Explore the island of Sicily on the back of a moped with your newly betrothed, hopping from idyllic cove to picturesque village, or rent an exclusive seaside villa in which to unwind. Or for those of you who seek adventure on the open seas, book out your yacht wedding venue for the next few weeks and set sail – the perfect way to mark this pivotal chapter in your lives.
Article Submitted By Community Writer