The beauty of a winter wedding especially during the week before and after Christmas is magical. It is a perfect way to get the family to enjoy the spirit of the season as well as celebrate the union of the couple. The winter wedding is the easiest wedding to plan since there are so many different ideas you can use.
The snow filled landscape or the cool breeze along with the Christmas spirit makes it even more special. While planning the wedding, the decorations play a vital role to enhance any venue; and if you are planning to use real flowers, then you can do so much with them. To help you get a few inspirations, we have compiled a list of floral arrangement ideas you can use.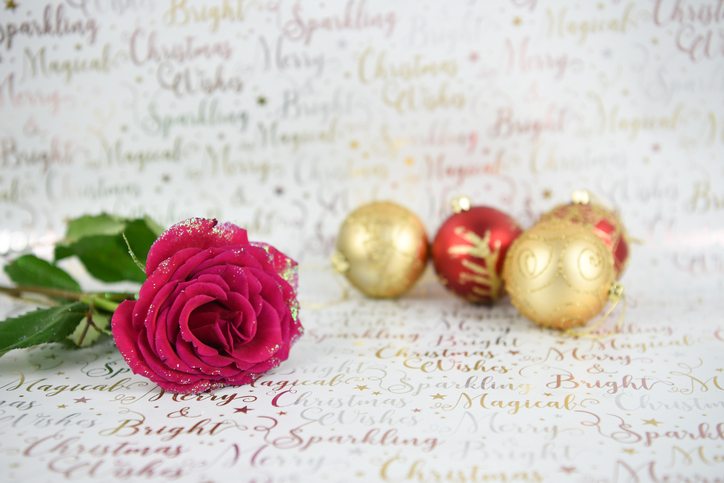 Red roses with Christmas ornaments
Celebrate the festive season and your wedding with a Christmas inspired floral arrangement through this idea. You can consider having red roses with ferns in crystal vases along with the different Christmas ornaments surrounding it.
White lilies with snowflake ornaments
Since this is a Christmas wedding theme, you can bring in the joy of the festival by incorporating this beautiful idea. Place white lilies in red and green glass vases and hang the snowflake ornament as a part of the decor. You can also consider putting silver/gold/red/green metallic colored stars as well.
Christmas tree with red and white roses
Instead of having regular centerpieces, you can bring in the theme by going for this idea. In small-sized pots, you can have red and white roses along with a few leaves and some white colored wildflowers. To make the centerpiece look like a Christmas tree, have a few silver or gold colored streamers running around the bouquet and a small sized star on top. 
Golden Reindeer with white wildflowers
There are so many variations of the Reindeer, but those examples can never beat this idea for a winter wedding. On each table, you can have a small-sized Gold colored reindeer surrounded by white colored wildflowers. Along with that, you can also place a few gold-colored painted leaves to blend in with your theme.
Mistletoe centerpieces with red roses
Another prominent part of Christmas decorations, the mistletoe equally marks the spirit of the season. Well, for your wedding, you can consider having a mistletoe pot on each table with red roses. This will surely brighten up your wedding decor and will be a perfect thank you gift.
Red candles with white flowers and green ornaments
The red, white and green theme is a true mark of the festival; so why not make it the theme of your wedding. You can have centerpieces that have red candles along with white flowers and green ornaments to go along with it.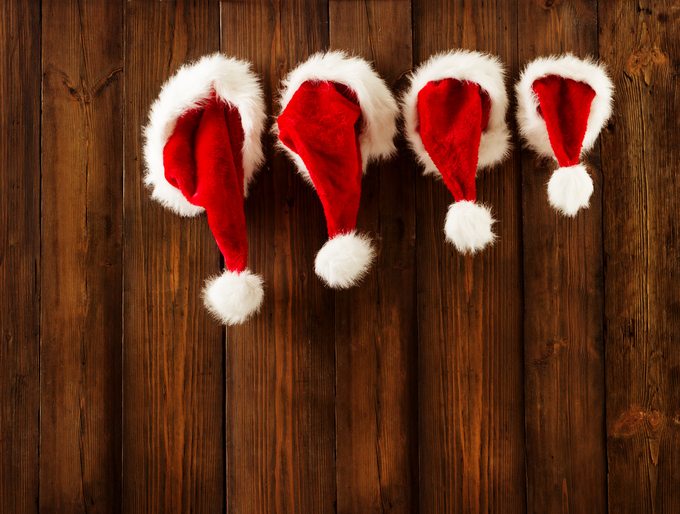 Santa's hat or the stocking idea
For the floral streamers, you can shit the mood and bring in the mood of Christmas by having stockings as streamers that are stuffed with different flowers. Another great way to do this is by opting for the Santa's hat inspired design instead of a regular bouquet.