Everyone wants their wedding to be dream-like and perfect. Getting married at a romantic location is on everyone's wish list, which adds a special essence to the most awaited day in one's life. There are many who want to tie the knot in true style and are settling for overseas locations as their wedding destinations. Couples from United States are opting for destination weddings outside their country, which is a great way of combining the marriage with an extended honeymoon and is definitely adventurous. Below is a list of famous wedding destinations outside America, which will leave you in a dreamy state.
1. Thailand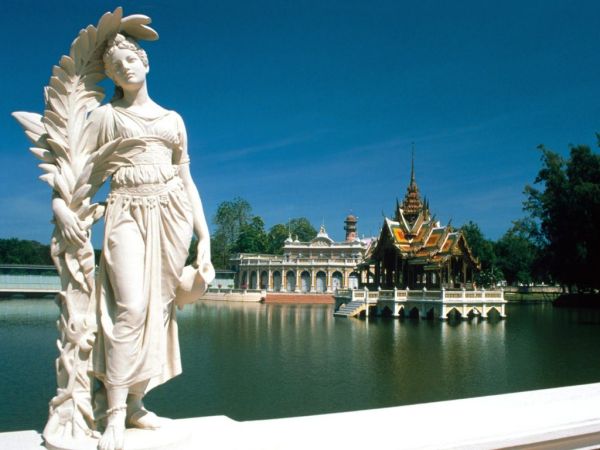 If you want to craft memories that force you to bring a smile on your face, then plan a wedding in Thailand. It has, over the years, become one of the most popular tourist destinations in South East Asia. Stunning views and lush green paddy fields make it perfect for a dream wedding. Thailand has a lot to offer like exotic white sand beaches, which make it a heaven on earth. The romantic and fragile coastline is very inviting and will leave you rich with everlasting memories. But, if you want a legalized wedding then be ready to follow all the Thai legal procedures as you tie the knot.
Famous Wedding Venues in Thailand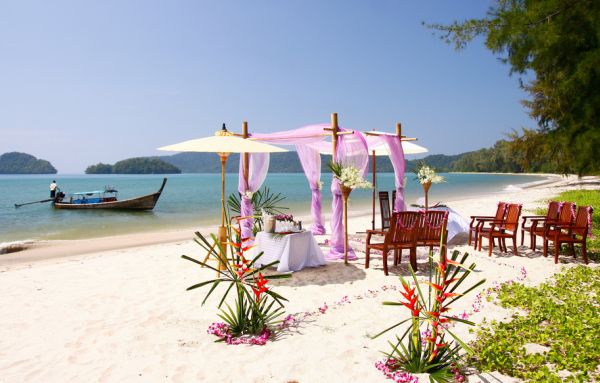 Thailand will never fall short of options if you plan to get married in the Land of Smiles. From beaches to beautifully ornamented halls, get married in a traditional or modern way, the choice is yours. Koh Samui is a magical island situated in the Gulf of Thailand and boasts of beaches like Maenam, Lamai, Bophut and Chaweng. Clear blue seas and breathtaking scenery makes Phuket an ideal wedding destination, which will add on the romance and is perfect for parties. If you want the presence of hills and mountains, then Chiang Mai located in Northern Island will be a perfect pick. Apart from this, Wad Po and Phi Phi Islands will prove to be a great option as well.
Honeymoon destinations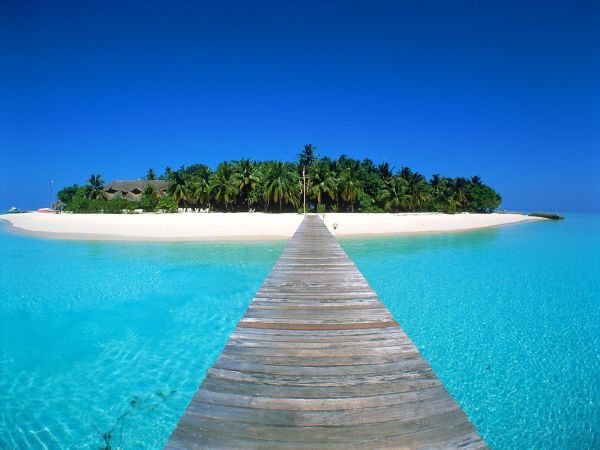 Stay back for a few days as you pick from various honeymoon themes that are available for couples in Thailand. Some of the most popular honeymoon destinations are: Ko Samui, Krabi, Phuket, Chiang Mai and Khao Yai.
2. France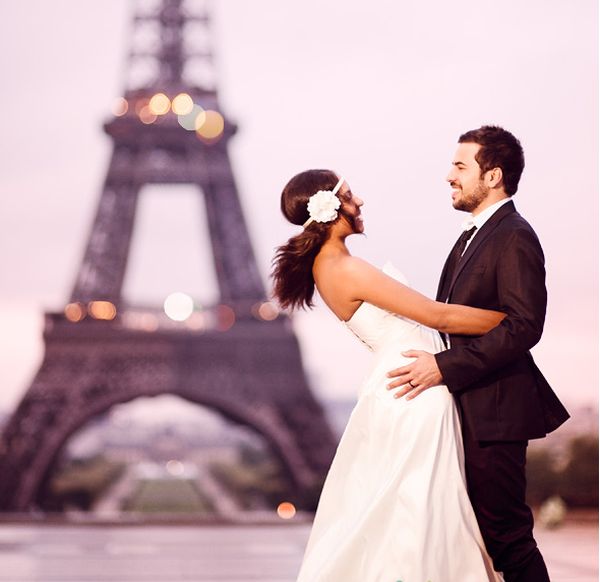 Don't limit your imagination if you are planning to get married amidst a romantic atmosphere in France. The place is a great blend of countryside and cosmopolitan beauty, which will leave you wanting for more. Mountains and hilly regions offer a romantic atmosphere, while the Mediterranean coast and beautiful islands will arrest your attention in no time. There is a long list from which you can choose your ideal wedding spot and make your D-day special in every way possible.
Famous Wedding Venues in France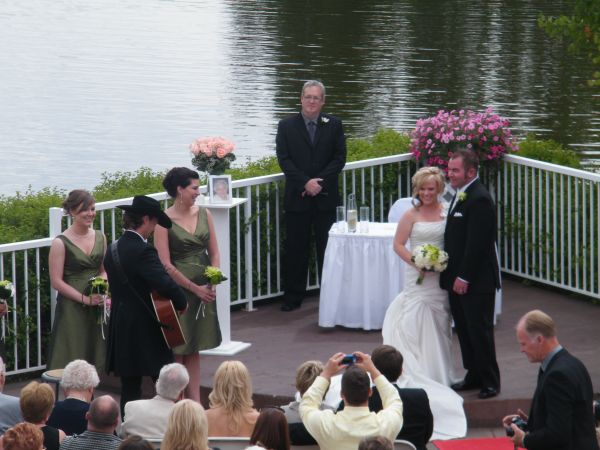 From hills caked with lavender to the stunning appeal of Paris, France is a definitely best place for a destination wedding. If beaches give you a high, then L'Écrin Plage private beach in Cannes and Pearl Beach on the French Riviera won't leave you depressed. The private beach in Cannes will take you away from the hustle-bustle of a city life and comes draped in serenity. On the other hand, Pearl Beach has an Oriental feel and a cool vibe, which is a perfect recipe for dream wedding. Pure romance will flow if you pick places like Hotel Le Bristol in Paris and Chateau de Challain in Loire Valley. If you are longing for a traditional French wedding then nothing will be better than tying the knot at a village of Saignon in the Luberon for a distinct experience.
Honeymoon destinations in France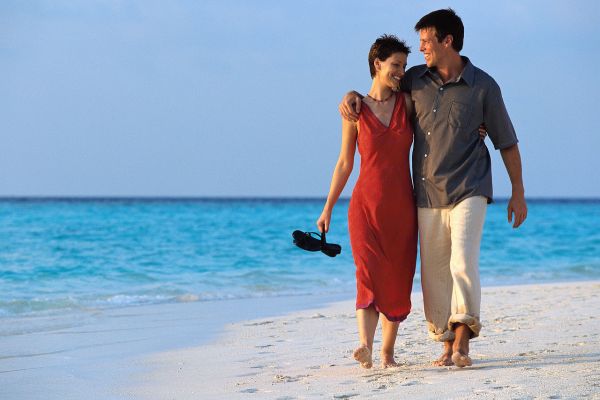 There cannot be a more romantic place for a honeymoon than France. Adventurous couples can explore a lot in terms of nightlife, beaches and the great countryside. Five of the best honeymoon destinations are: Paris for romantic pleasure trips, the French Riviera for its sun-kissed Mediterranean areas, Burgundy for its vineyards and castles, Mont Blanc for its beautiful mountains and St. Paul de Vence for its natural history and medieval appeal.
3. United Kingdom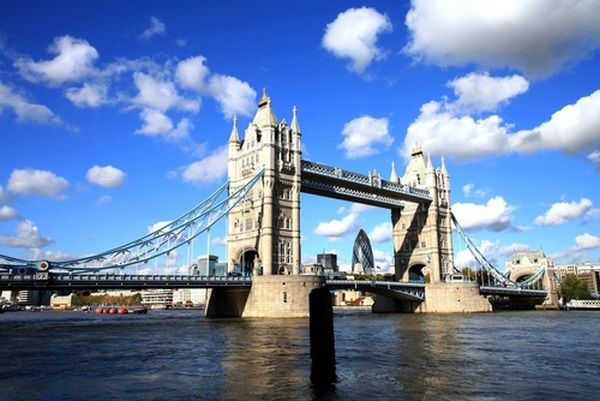 United Kingdom has some of the most romantic as well as royal wedding venues in the world. Walk down the aisle in a truly royal way as you are surrounded by castles and mystifying surroundings. United Kingdom will unfurl an array of options that will make you feel like a Prince/Princess on the most important day of your life. It is rich with wonderful hotels and natural locations that run all across the length and breadth of the country.
Famous Wedding Venues in UK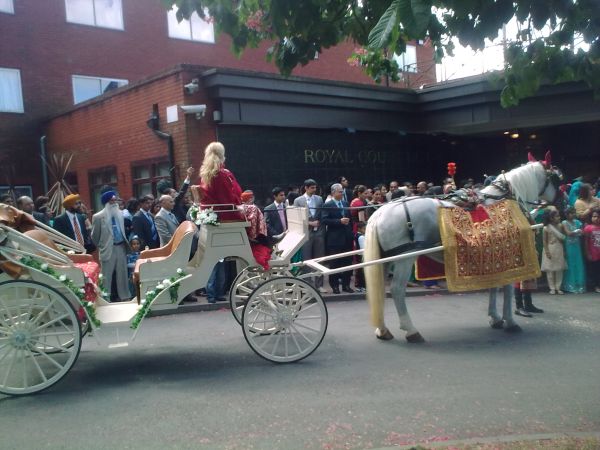 Let magic unfurl as exchange vows amidst rich culture, legend history and mouth watering cuisines. A wedding at the Science Museum will be perfect for doctors and scholars as they enter a new phase of their lives. Get hitched at the Wimbley Stadium and seal memories for a lifetime as you play another game of your life as a loving couple. Feel like a celebrity as you choose the Chelsea Register Office, London, which has become a favorite amongst A-list people. A truly thrilling experience will be to get married at the BA London Eye in a private, flower decked capsule with as less as 20 guests. If you want your wedding to have a historic connection, then opt for the Blenheim Palace, which is one of the most treasured buildings of UK.
Honeymoon destinations in UK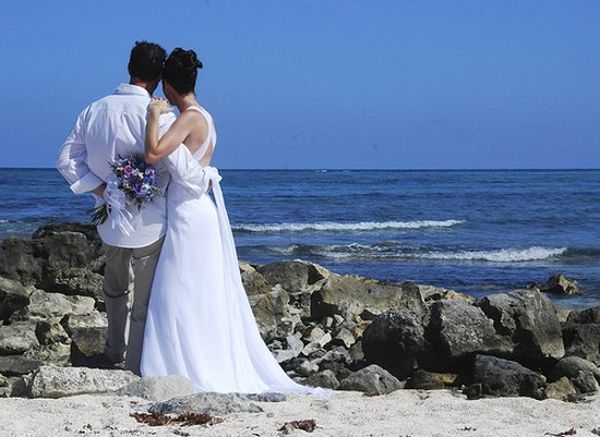 Planning a special honeymoon and getaway with the love of your life? Then, how can you miss the various destinations in United Kingdom. The top five places to rev up your honeymoon period are London, Bamburgh in Northumberland, The Cotswolds, Edinburgh in Scotland and Staffordshire. The honeymoon period will be filled with romance as you explore various places hand in hand with your better half.
4. Australia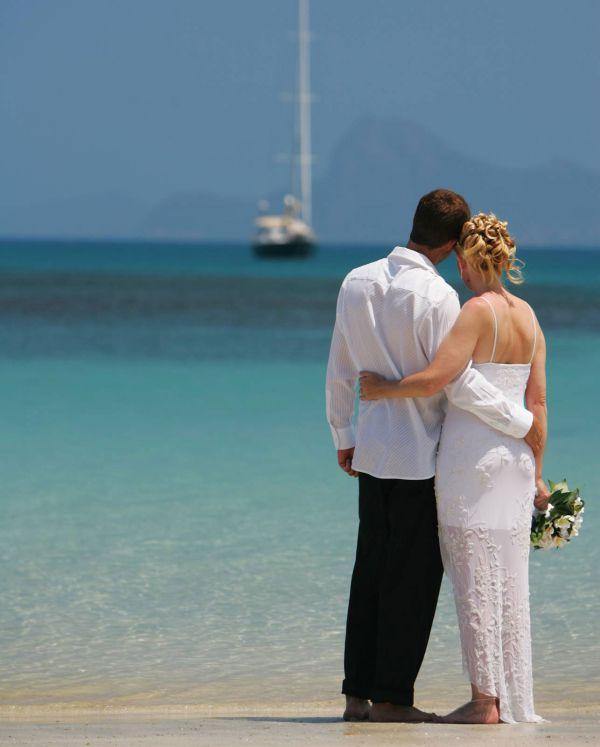 Australia offers a myriad of exceptional choices ranging from a tropical rain forest (the North of Queensland) to a sandy beach. Dive deep into the beauty of this country as you are pronounced man and wife at some of the most exotic locations in the world. Submerge into the colors of dusk or dawn as the colors of sunrays fall on your skin. The country has beautifully manicured gardens, which will provide a perfect backdrop as you vow to stay together during health and sickness.
Famous Wedding Venues in Australia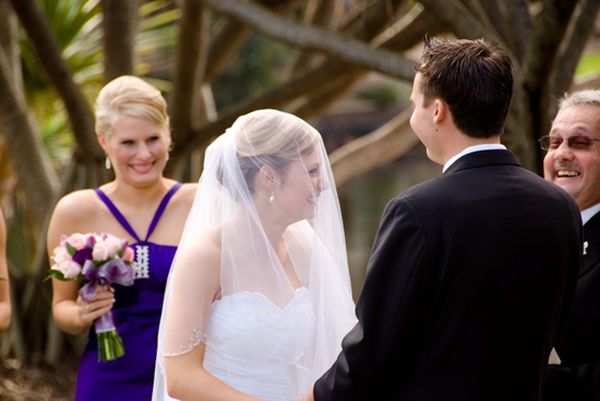 Australia is filled with spots that make it a very popular place for international weddings. Waterfalls, luxury resorts, rainforests, white sand beaches, you name it and this country will not ruin your well crafted wedding dream. Sydney is one of the most popular places, with the Opera House, royal botanic gardens and Bondi or Coogee Beach. Gold Coast is another stunning location in the south east Queensland that has breathtaking beaches and beautiful churches. Cairns situated in north Queensland will offer a quiet atmosphere and lush rainforest will push you in the heart of true bliss. If you want to experience a romantic and historic feel at the same time, then go for the Gledswood Homestead in New South Wales. Exchanging vows as the sun sets and creates an awe-amazing atmosphere at Uluru will definitely make the wedding an everlasting memory.
Honeymoon destinations in Australia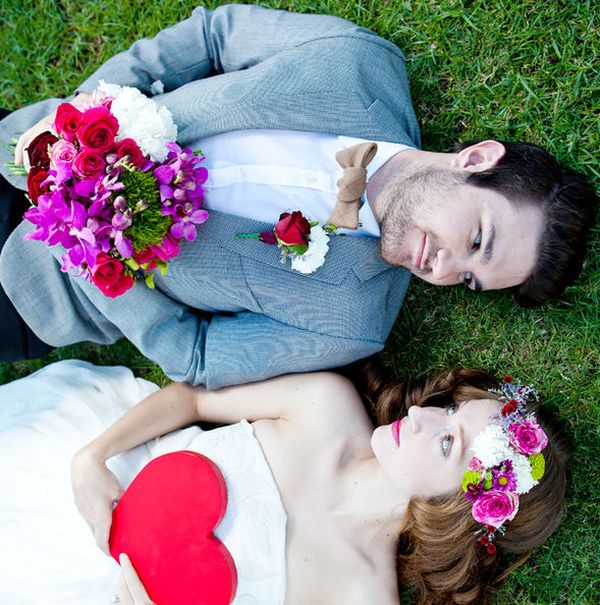 Australia brims with romantic beauty, which attracts newly-wed couples towards this beautiful country. Noosa, Port Douglas and Orpheus Island in Queensland, Broome and Margaret River in Western Australia are amongst the top honeymoon destinations in Australia. The places come wrapped in natural beauty and provide spectacular views, which is a true paradise for honeymooners as they melt into your lover's arms.
5. South Africa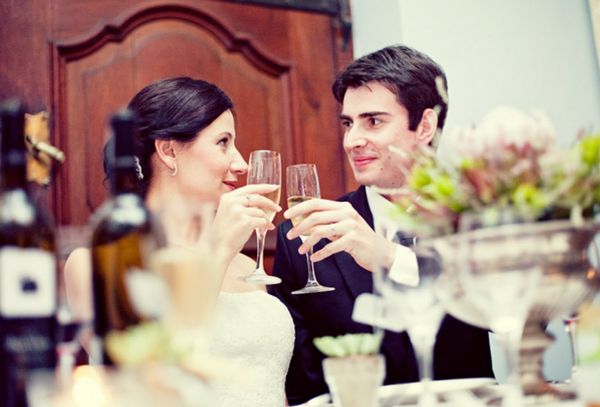 South Africa, as the name suggests, is a country situated at the southern tip of Africa. With a coastline that stretches for 2,798 kilometers on the Indian and Atlantic oceans, the splendid beauty offered by the country will leave you speechless. It is a very famous travel destination and there are many couples across the globe opting it as a wedding destination as well. It will not be difficult to find that perfect wedding spot as South Africa has many fashionable and popular destinations that will blend perfectly with your taste and budget.
Famous Wedding Venues in South Africa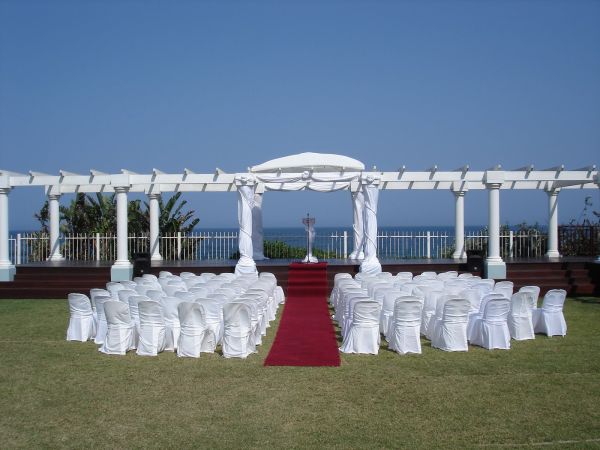 South Africa offers a splendid choice of venues, which are both magnificent and eye-catching. Sabi Sabi Private Game Reserve will provide picturesque views and perfect a backdrop, making you dream wedding a unique experience. Cape Town, on the other hand, has a range of wedding venues that will make you feel special under the blue skies. Savor the charm of a luxury wedding set amongst the abundance of bird and animal life at the Garden Route Game Lodge, which has a dedicated chapel. Exchanging vows as you overlook the spectacular Drakensberg Mountain range at the Cathedral Peak will definitely be very chic and county-like. Avianto rests on the banks of Crocodile River and won't take more than half an hour from Johannesburg. It offers three elegant and very stylish venues, which will bow down to all the needs to make it a fairytale wedding. If you want a Safari wedding venue, then the Grand Kruger Lodge will provide a perfect setting.
Honeymoon destinations in South Africa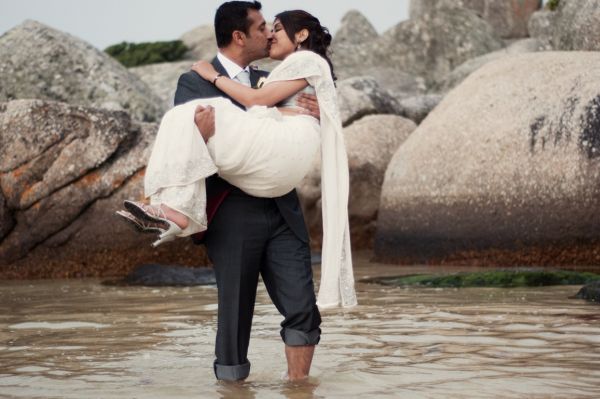 Africa is a beautiful and fantastic honeymoon destination, as the choices of activities are limitless. Have candle-lit dinners under the moon-lit skies and see the romantic quotient soar further. Some of the best honeymoon destinations are: Knysna, Drakensberg Mountains, Cape Town and Western Cape and Umhalanga Rocks and. Apart from this, one can also opt for luxury safaris that are the true essence of this country. Honeymooners can choose from a variety of locations and weave memories that will last for a lifetime.