The jewelry for the wedding also needs consideration as it has to be coordinated with the theme of the wedding and the wedding dress. The fancies and the whims of the Indian bride have made it harder to determine the jewelry trends, traditionally brides are partial to heavy diamond or gold jewelry across all pieces like the bangles, the borla, the nath the payals and the kardhani.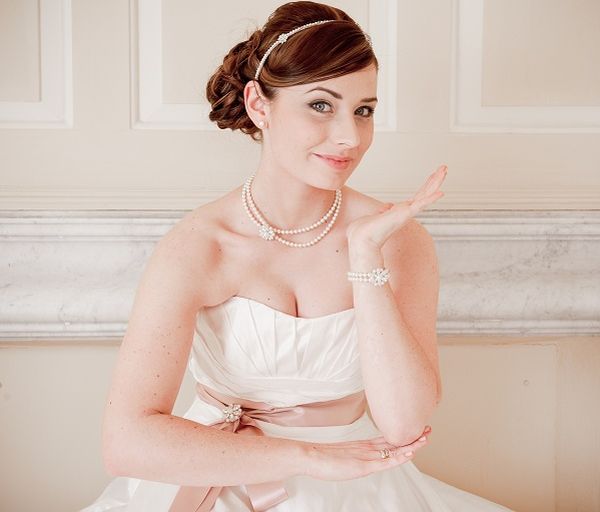 Less is more;
The modern Indian bride is not really a fan of heavy jewelry and the new principle involves pieces that are simple, elegant and stunning and are complemented with smallerdiamonds and Swarovski crystals.
A single heavy piece:
Brides have to wear jewelry on their wrists, ears, head, ankles and necks- which is a lot. Some brides wear finer and more delicate pieces to adorn the rest of their body and wear only one piece of heavy jewelry, which is usually the necklace.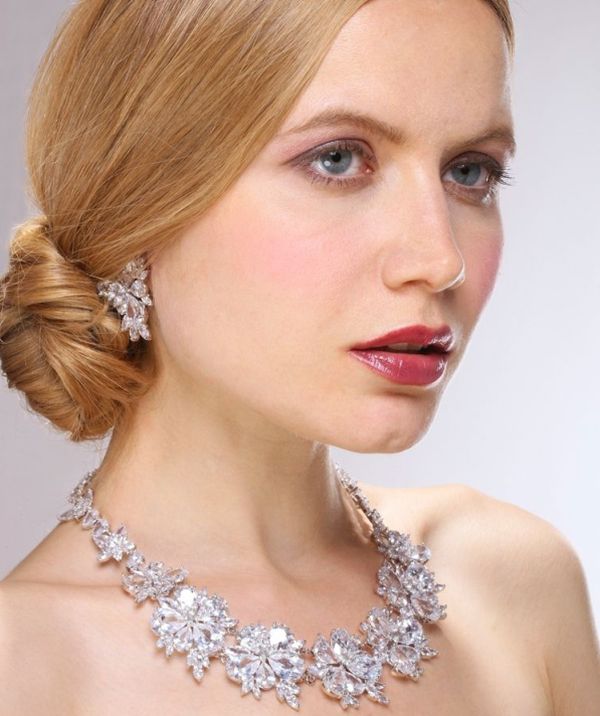 Wearing the right pieces:
The choices of the right pieces are based on the color of the dress, the make up and the theme of the wedding. The broadness of the shoulders and the length of the neck determine what kind of necklace will be worn, brides with long necks can wear thicker necklaces and chandelier earrings. Those with shorter necks can opt for thinner neck pieces and earrings that do not dangle.
A mix of occidental, Indian and oriental:
Modern brides like to mix traditional pieces with modern ones and throw in a piece that has been handed down to them by their in laws, mother or grand mothers. This is because no Indian brides look is complete without traditional pieces, yet at the same time they want to have a modern outlook and will opt for designs that reflect this opinion.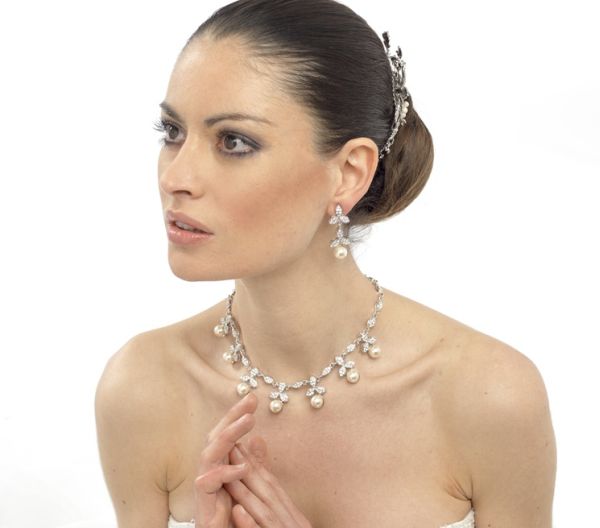 Stick to one stone:
Do not wear too many precious or semi precious stones at once, choose whether silver, gold or platinum will suit your dress and choose to wear any one stone be it diamonds, pearls or emeralds.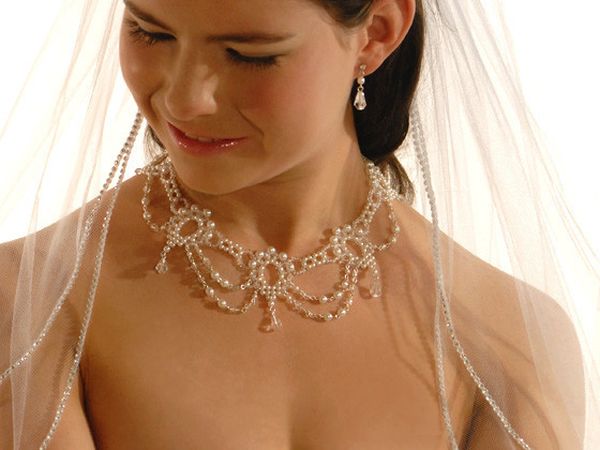 Choose a luxe- jewlery piece;
Pick one piece that will be luxe jewelry- this is the piece that will stand out amidst you entire ensemble- this can either be the bracelet or you necklace, or your maang tikka. Over looking this can ruin you look.
Don't go with current trends:
Don't choose the current jewelry trend as it will look dated  in photos as time goes by, opt for those design that are timeless classics.