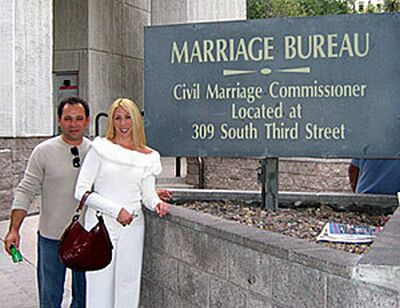 Love besotted couples who were planning to walk down the aisle late at night in many of the wedding venues in Las Vegas were heartbroken as the marriage bureau informed them that no last minute weddings will be conducted at wee hour during late nights.
Last Monday was a sad day for many starry eyed couple, who have dreamt of saying 'I Do' because the licence department said that it would not operate between 'midnight and 0800' so as to save some extra money.
The bureau informs that any couple who wishes to get married late at nights should obtain their marriage licence during the day light.
Via: BBC