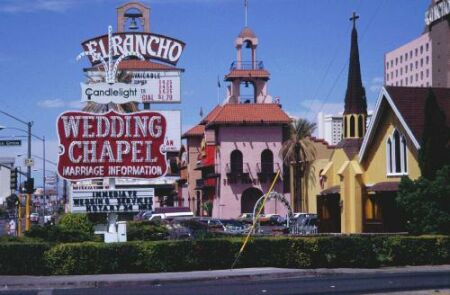 Couples are all of a sudden agian preferring to get married in the private chapels at Las Vegas. Here are the reasons for these latest buzz.
-If you stay elsewhere and want to invite your friends but don't wanna have your wedding ceremony at your hometown, Las Vegas is the first choice as it is the centre point and also there are lot many private wedding chapels which makes its convenient for you to tie the knot.
-The cost of flying is also less per person and you may go for an affordable four-night stay at a good hotel. It will cost you less than $300 per person, which is feasible.
-If you do not have any intention of getting married in the traditional style as you both are divorcees, Las Vegas with its casual approach is the ideal place to get married.
So, if you too want to have a hassle free wedding, say 'I Do' to Las Vegas Weddings.