Good news for the brides and the party loving ladies! Little Joe Woman has come up with its new bridal and parties collection named 'Dreamweaver' to make you dress gorgeous. The new collection has one of the best bridal dresses and the party styled dresses. The collection has been inspired by New York wedding designer named Gail Elliot. The creation of the gowns has been done with some beautiful fabric work. The style is simple and elegant. The foundation of each dress is done with the usage of the silk crepe de chine. You can buy any of these dresses from the collection in same shade with different designs.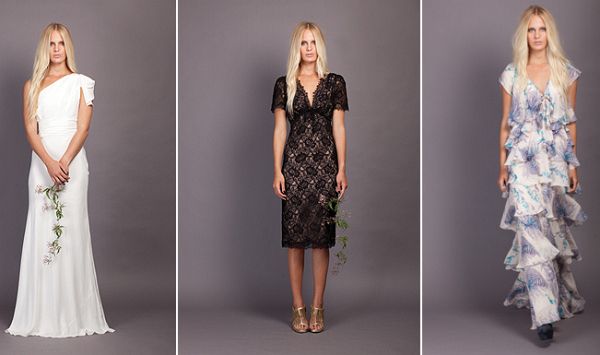 About 10 years from now Little Joe Woman Label was launched in New York. Since then it has been wholesaling its products to the stores and exclusive boutiques worldwide. This new collection by this brand has the high quality garments that a woman will always love to have in her wardrobe. Not just concentrated to the bridal gowns only, this is a collection that gives an option to other ladies who will be there in the wedding party. The wear-ability of the dresses is just natural. They are luxurious and at the same time you would not regret spending your money on any of the dress from this collection.
Named as 'Dreamweaver' this collection has something for everyone. High on fashion, the dresses are in brilliant shades and have been made individually. There are about 24 dresses altogether in this collection. The shades like blue, black and white have been used very intelligently. Some tailoring genius work has been done with the stitching to ensure the comfort fit. 'Love in Exile' was a collection by the Little Joe Woman in 2011 which got too much appreciation in the design world. Now this collection of 2012 is sure to create some good buzz around.