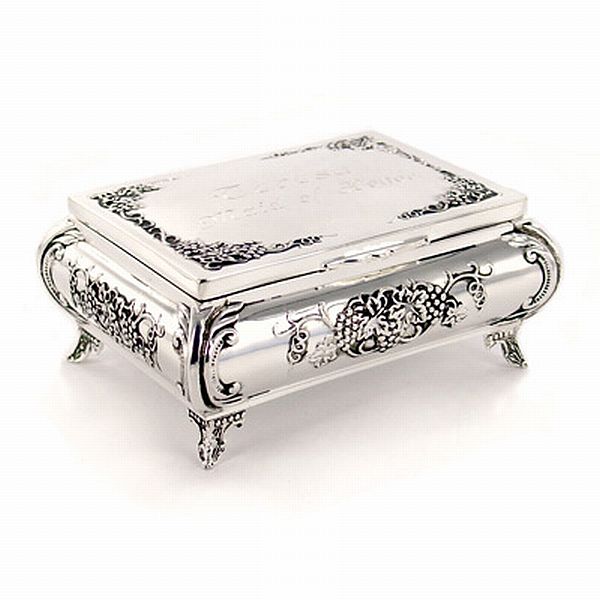 Everyone finds it hard when having to look for a gift. The biggest problem lies in knowing if the gift will be appreciated or not. Buying gifts for a bride might be a bit of a hassle, and you might always need help with it. Silver wedding gifts are always a good idea. Who does not like silver, and sure the bride would have a lot of things coming her way, but then silver speaks for itself. There are a number of things you could give which coming from you would mean a lot and you could personalize it. A list has been combined for you in order for you to get a gist of what to get for the bride.
Antique silver jewelry case: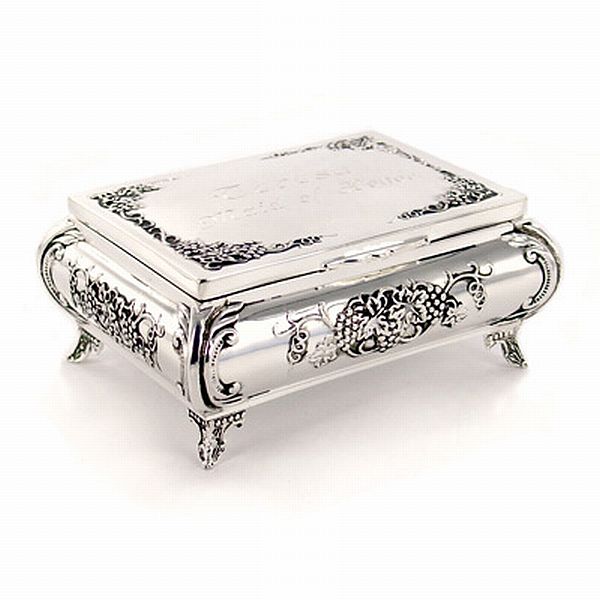 An antique silver wedding gift is a classy gift you could give to the bride. How big or small it is depends in the amount of money you are willing to spend. Vintage designs are always accepted and are really cherished by people. It is always better to be on the safer side, if you are not sure about what to gift. You could personalize it and have something engraved on the box. There are a number of places you could get this and you would not have to worry about the bride disliking it. A woman has plenty of jewellery, sometimes there is no place to keep it.
Vintage silver hair brushes: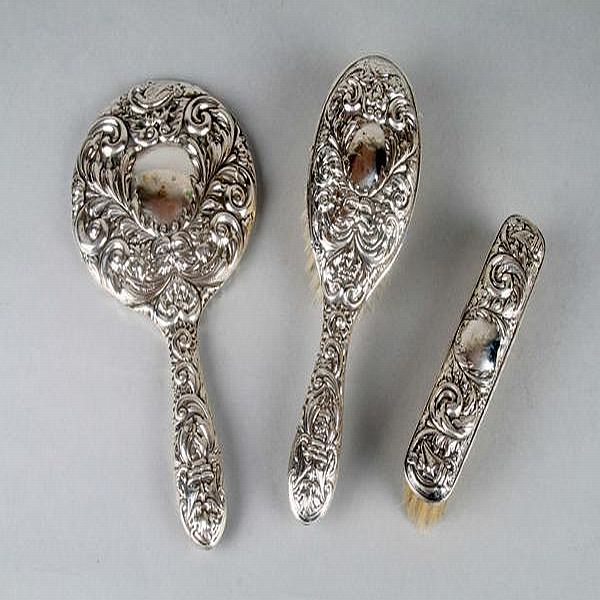 A woman always loves a pocket hair brush and it would be brilliant if you got her one. Get a beautifully designed Victorian hair brush and she would love it. The brush should have a mirror and you are all set to have a gorgeous wedding gift for the woman who is to be a bride. Deciding on gifts can be hard but you can change that. Take a look at things that women like and just pair it up with a good and unique design. There are different sizes of brushes that you can get, you could also get a set of two or three things together with the same design.
Silver compact mirror: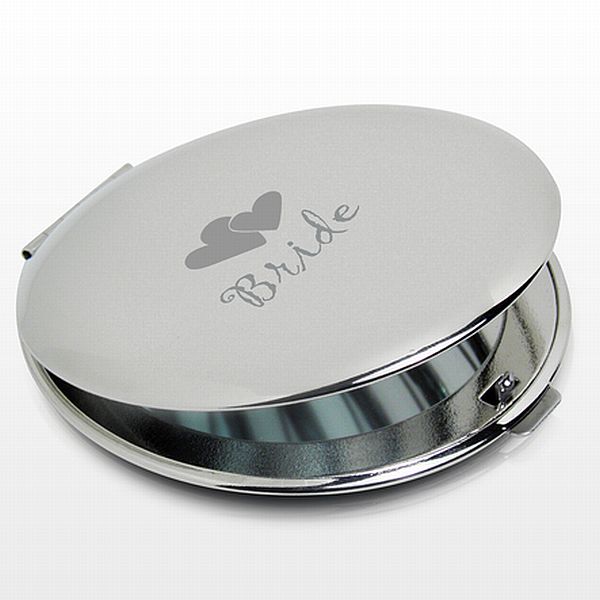 Engraving something onto a compact mirror which the bride would see for as long as the mirror is around would be a good gift. There would be incidents or funny quotes or words you and the bride might have shared. Get that embossed on a compact silver mirror and make her remember you or bring a smile to face every day. The mirror need not be simple; it could also have some face powder, but make sure it does not dirty the entire mirror.
Set of silver bangles: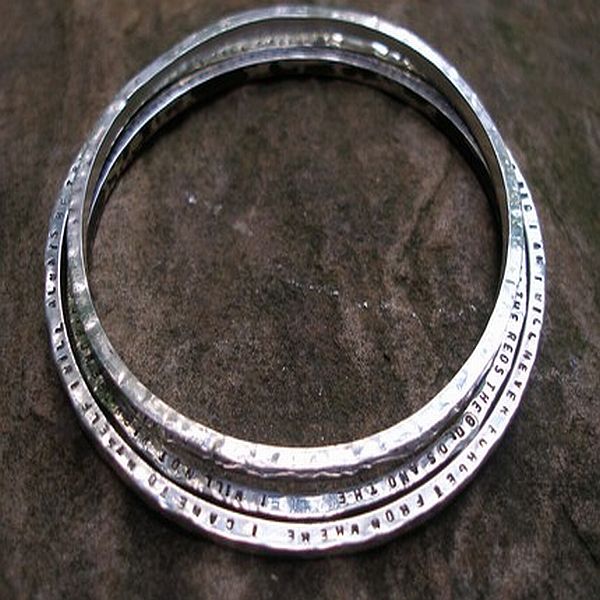 Women love silver and there is time and place to wear it for sure. Gifting a set of silver bangles would be great. They could either be bangles with no design or really intricate work on them. Bangles are fun to have and every girl likes to have a really nice set. It does not really need to be too shiny. You can give a set of 6-12 bangles as that is what the girls wear nowadays. A bunch of bangles on one hand, or even 2-3 thick bangles are a great thought to give.
Silver plate wall hanging: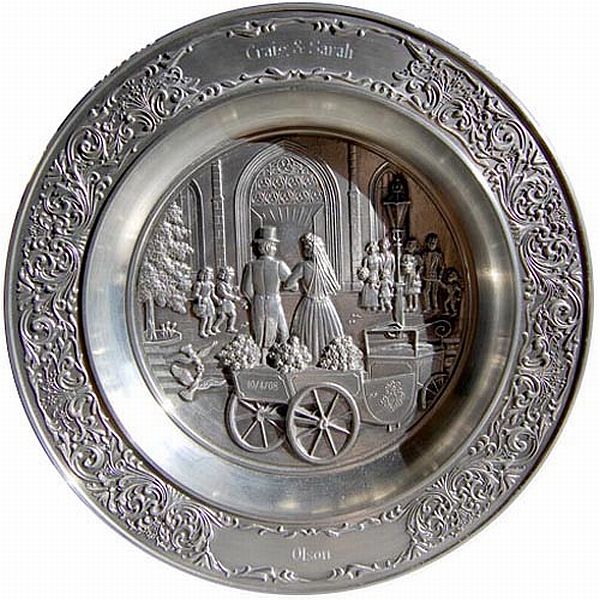 Silver plated wall hangings can be made interesting if there was a story hidden in them. The silver plate wall hangings could have a design which has something to do with the bride and can be a like a memoire to the newlyweds. Maybe if you know both parties you could have like a personalized design of a great memory shared. They go well in many places and will be much appreciated by the couple. It could be a vintage design for all; that too is viewed with gratitude. Surely no one would have thought of it and even so, it would be special because it would have the engraving you thought of.
Silver goblets with engraving: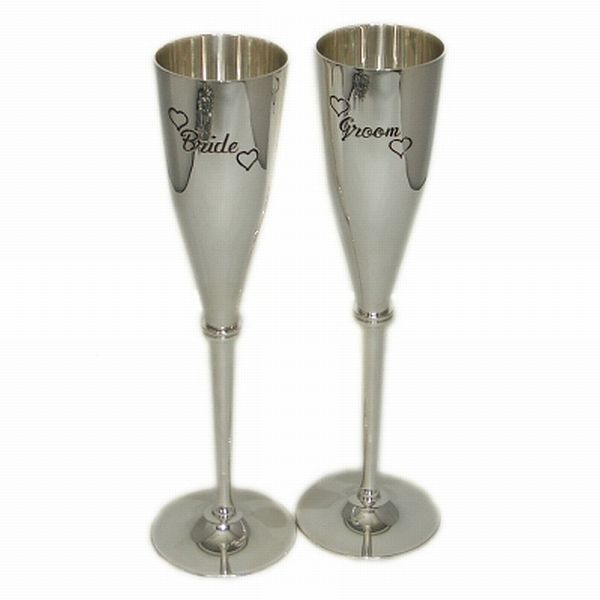 Silver glasses would be used by the newlyweds and that would be a reminder of the moments you shared with them or one of them. You could gift elegant silver goblets which they could have their drink and since it would be silver it would not get spoilt or break very soon. The couple would often think of having a drink in a goblet made of glass and due to any number of reasons they could break. That is when your goblets come in handy; it could have a really neat and nice engraving on t.
Silver neck piece or armlet: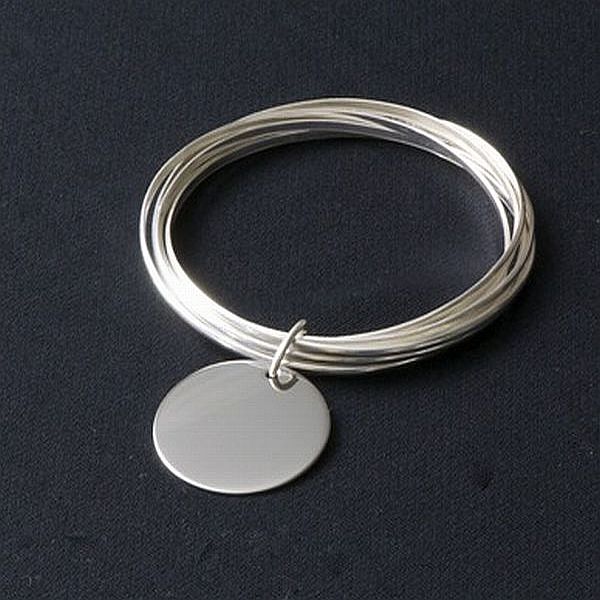 A thick silver wired neck piece or an armlet with a pendant could also be a great option of gifts when it comes to women. You could have something written on it and have her wear it whenever she chooses too. Jewellery is always a safe option. You could give it inside a nice vanity case made of aluminium like they used to have in the old days. The bride would just love you for that, as women on the go have a lot to carry and can do pretty much anything with the vanity case. It has been in fashion since forever and you are bound to be thanked in-numerous times by her.
Sterling silver pendant: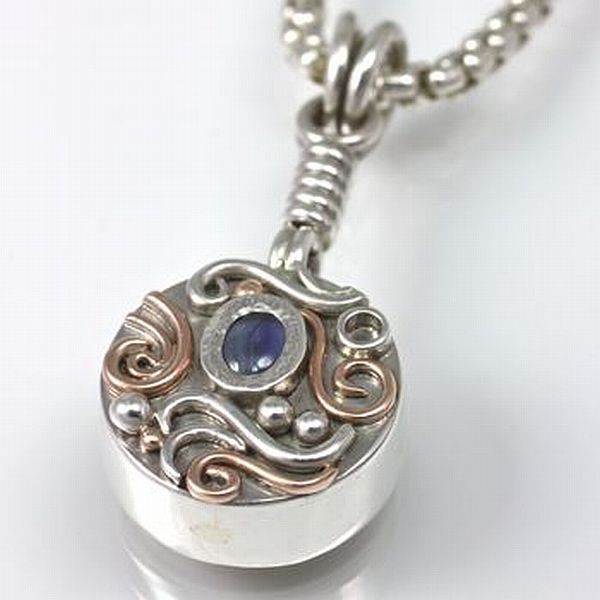 A beautiful pendant with an intricate drawing in silver is a great gift option. It could have one of the brides' favourite stones in it or even a place to put a picture of her and her husband. You could have your own memories with her posted in there. It could be one of those antique pocket watches if she is the vintage lover. There are a number of things to be done with pendants and giving them the stunning look which no bride would be able to resist is in your power.