It is right that not every element of recent fashion trends changes within a season. However, a few noteworthy changes occur during each season. Spring 2016 is no different, and it has come up with its own unique elements of bridal fashion trends. If you have been making plans for your special day coming soon this spring, then checking out these trends could make you look beautiful on your big day.
A classic bateau neckline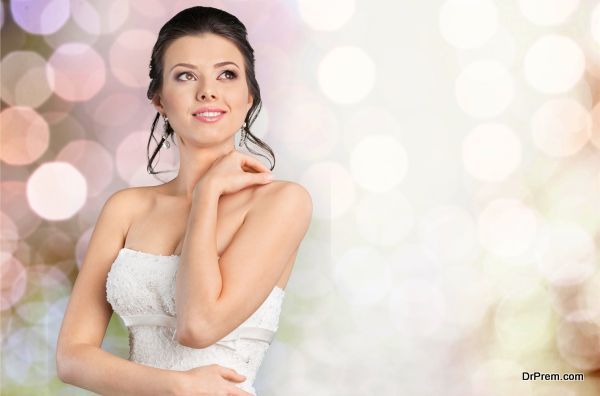 The basic sometimes beats all the embellishments. From the latest fashion trends, a bateau neckline has emerged as one of the hottest trends for bridal dresses to be worn during this spring season. This classic style can make any bride look amazing. With sexy fit and sober silhouettes, this neckline style can do wonders.
3D floral appliques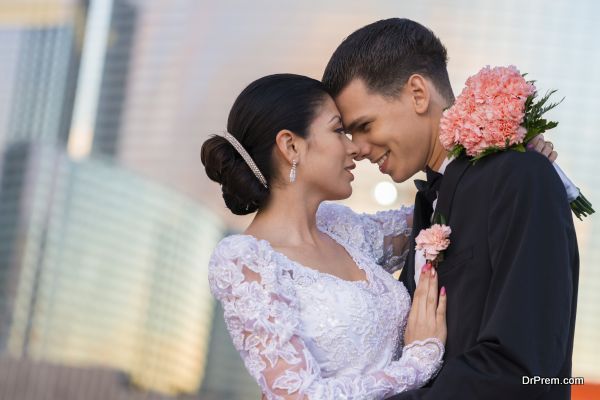 Three-dimensional embellishments are very much in trend this season. Additionally, floral appliques cannot be separated from a bridal dress; these will always stay trendy. When both these aspects are combined, you get a romantic yet modern look of a bridal gown. Whether it is beaded or laser-cut floral applique, all looks adorable on a bridal dress.
Full-exposure backs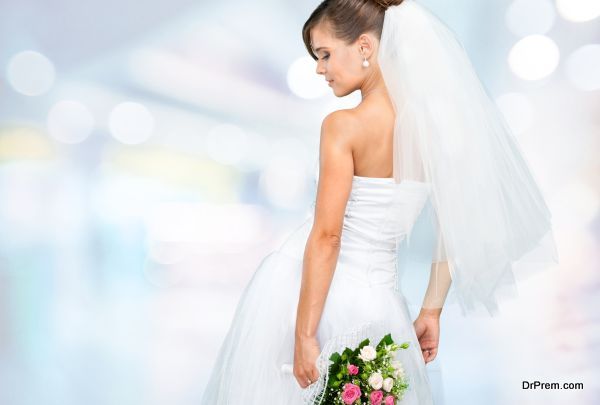 Girls like to show off their bodies on their special occasions. Thus, ultra-low backs from the previous season will continue during spring too. Additionally, there will be low backs, nice interesting cutouts, and illusion backs.Peekaboo lace is also in trend for use at the back.
Extreme neckline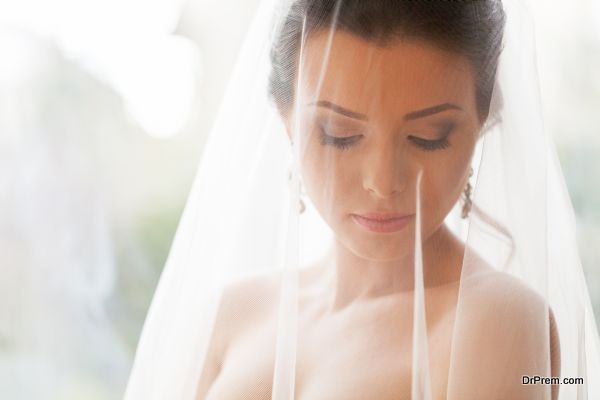 While some brides may choose to go for low backs, some others may want to have extreme necklines for a counter-effect. Lacy stuff on the front and turtleneck collars will look trendy with low necklines.
Watercolor prints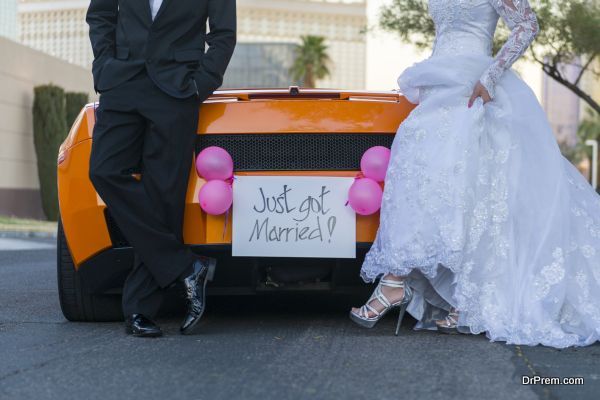 If you want to have that dreamy bridal dress that you can wear repeatedly, then follow this spring trend of watercolor prints on your dress. While soft pastels are still in, girls would also like to go for a cool watercolor wash. Brides who want a non-white dress may blend well with this latest bridal fashion trend.
Feather finishes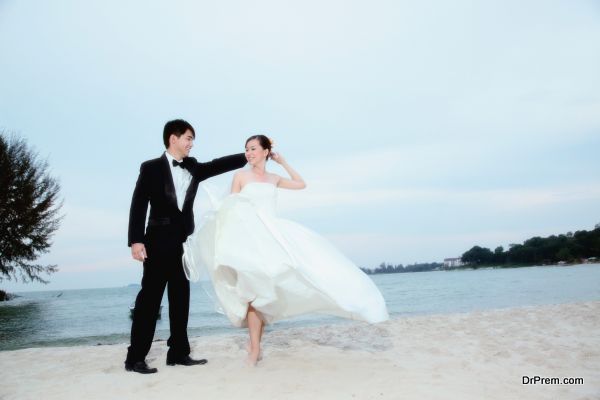 Fluttery feather details are becoming a hot trend this season. Whether it is a slight feather touch given on the top or a big feathery flavor given to the dress, feather finishes look marvelous and unique.
Pants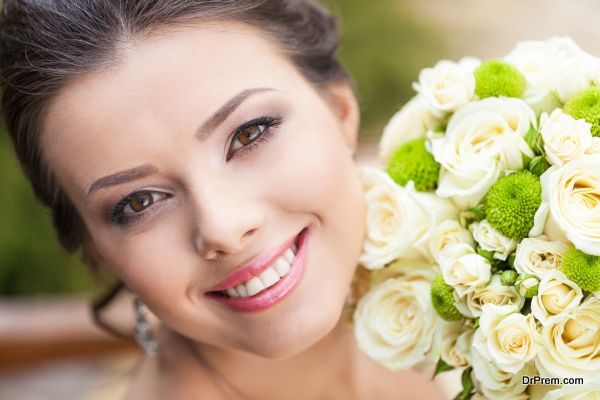 Modern women want a swagger that comes well with this hot trend of pants in different styles. A white tuxedo suit with sophisticated silhouette can give a chic and impressive look to the bride.
As regular fashion trends change, the bridal fashion also gets a makeover every season. For the latest spring season, bridal trends are getting more creative and bolder with deep necklines and backs, as well as stylish 3D and watercolors prints.