If you are the one who adores your pet whether it is a dog or a sparrow or a horse, then your friend surely deserves a place in your wedding ceremony. Afterall, the creature has selflessly been by your side in times of joy and tears and so it surely deserves a place on this big day.
You can actually have him be the best man assisting kids in holding flowers or have his photograph on the venue card. You can add a small marzipan replica of your cutie on the wedding or he can assist the bride to reach the aisle without any hassles by holding her wail.
But hold on you need to consider a few things before you end up including your furry or feathered friend in the wedding arrangements.Most importantly check out with complete honesty how your pet looks. If he is a genuine cutie pie, then he can walk you through the aisle and everyone can enjoy the scene. But if he is a tad bit ferocious looking then you need to include him in a different way. Also, your guests list may include invitees who may be allergic to pets so inform them so that they are prepared.
Including Your Pet In Your Wedding Ceremony
Keeping the all the above factors in view let us consider the best ways of to include your pets in your wedding so that there are no problems on the day:
Check this out before hand whether the venue allows pets. You don't want to upset your baby last moment. Pet-friendly wedding venues have special space where your pet can relax during the wedding.
Practice makes your pet perfect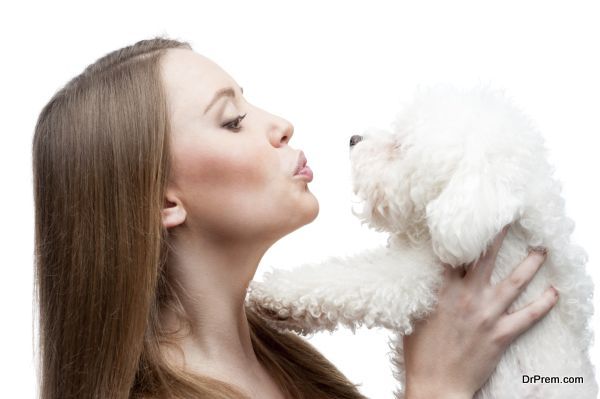 Get your pet to practice the role that you have assigned him on your wedding day. Like if he is going to assist the little girl to hold the flowers then let him practice with the little one.
Ask your sister or brother who knows your pet well to look after him and take care of him. He too needs to relax on a day which is filled with so many activities
If nothing works out then, atleast, you can include him in the formal photo session. You can ask your buddies to get him to the venue during the photo shoot.
Overall just try to capture the best moments of your life with your loyal friend who has always brought happiness to your life without expecting anything in return.