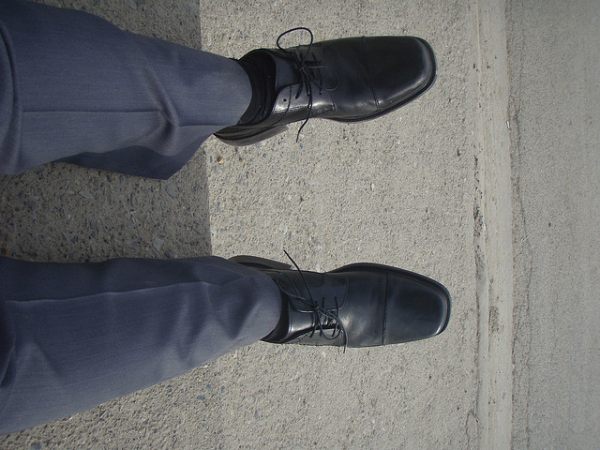 Have you decided that you are just going to dust off the pair of shoes that is in your closet and calling it awesome wedding? Well, I would urge to consider this thought again as wedding attires are more than just going for a store or wearing some old suit or shoes from your closet. Today, you can't limit your choices and wear what is coming up your way… Also, just thinking about buying new pair of shoes is not enough but factors like height, color and dress also play an important role completing the entire look on your big day. Here we are with one of the best collection that can help you find the perfect pair of men's wedding shoes for you.
Fratelli Borgioli toe oxford shoes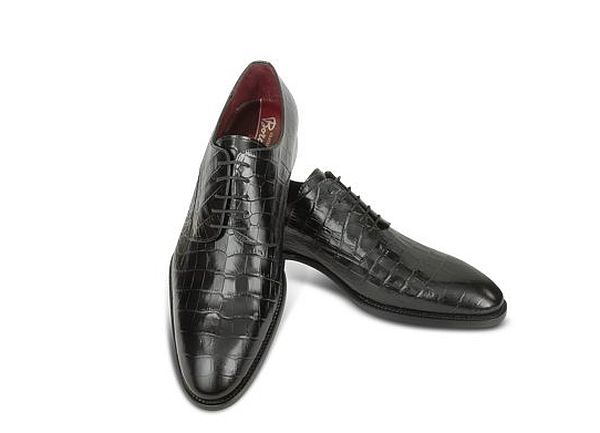 Wedding dress is not the only thing that needs to be considered deeply but wedding shoes also plays an equally important role in your wedding. Fratelli Borgioli shoes exhibits style and elegance. This Italian luxury shoes company majors in formal shoes. This toe oxford shoes pair exudes the most luxurious style and you are bound to look handsome by wearing these croco-stamped leather made shoes that looks really amazing with your black tuxedo. These shoes are buffed and tanned to a shiny black. Handcrafted detailing is great and gives high fashion charm.
Church's Sheldon Leather Oxford Shoes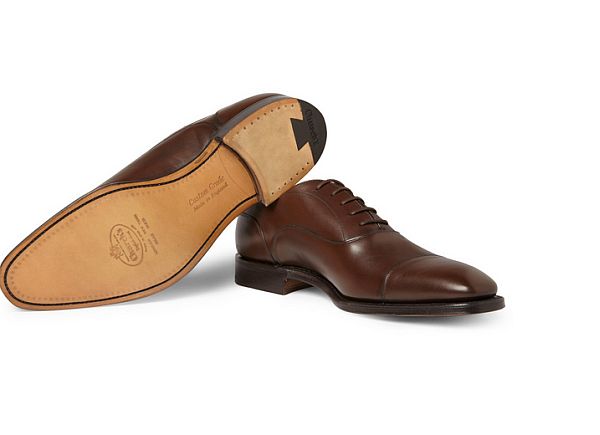 Sheldon leather oxford shoes are beautiful pair from Church footwear. Toe caps and rubber soles in shoes will make you feel comfortable and confident on your D day. Your wedding day is the most important day so going for some cheap shoe pair is not a wise decision. This pair of shoes is crafted from fine-grain leather that looks perfect with your navy or grey wedding suit. The best thing about these shoes is that they can be also be used for office and any other parties after your wedding.
Dublin Black Leather Cap-Toe shoes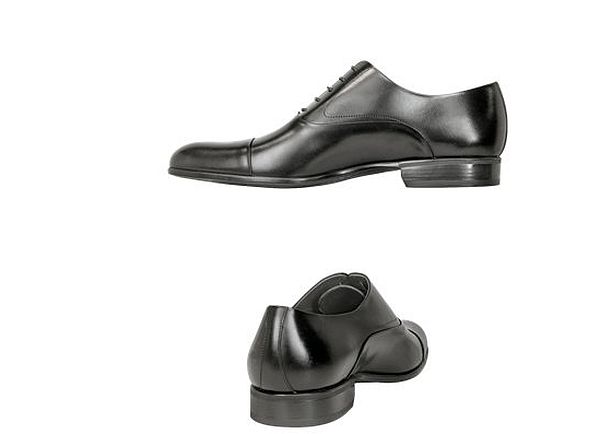 This dublin black leather cap-toe oxford shoes pair is made up of leather and rubber that gives you a sophisticated tough groom look. Flat heel type shoes with genuine leather looks great with your black wedding suit. Sleek cap-toe oxford constructions in smooth black leather are being done so immaculately that will pump your boost to a different level. The shoes pair polished to a high shine that has uptown sophistication suitable for any formal event. So, why to wait- just go to the forzieri online store and buy this pair for your big day.
Formal Lace-Up Shoe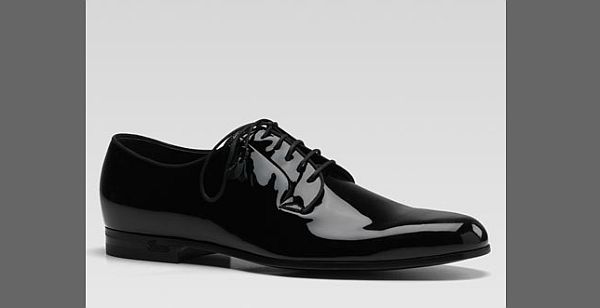 So it's your big day and you have been getting confused by looking at various stores but not finding that perfect wedding shoes pair for yourself. Well, shoes from Gucci will serve your purpose really well. The shining black patent leather looks really amazing. Lace-up shoes pair is having a rubber sole, thus, you don't have to worry about standing all day on your wedding. This venerable Italian line from Frida Giannini exhibits luxury and style and is priced at $640.00.
Harrys of London formal patent bal lace-up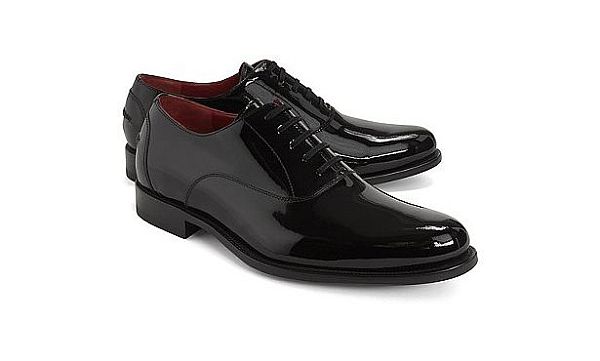 This shoe line is a unique example of styling and traditional techniques. And, this lace up shoes pair from Harrys of London is really in par with the quality and comfort. Formal leather goatskin inner lining has been done to give this pair a unique and comfortable look. Though, made for party wears but will work really well with your wedding day suit too. Also, the ultimate combination of rubber injection sole and signature heron deign will make you feel confident on your D day. The shoe is priced at $595.00.
Beltramo 2 Wing-Tip Loafer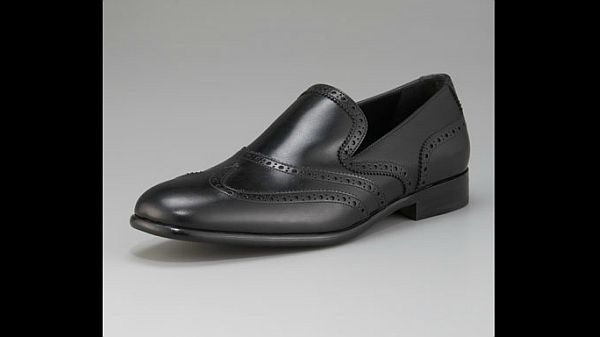 Beltramo 2 wing-tip loafer shoes are perfect for those grooms, who are looking for having a casual look on the Wedding Day. This pair of shoes achieves a standout casual look when worn with nevy blue suit. A wing-tip and brogue trim has been designed on the top of the shoe to give it a royal look. Also, unique leather lining and a rubber sole features comfort and modern style. This shoes pair is priced at $650.00 and is made in Italy.
Handmade brown leather oxford shoes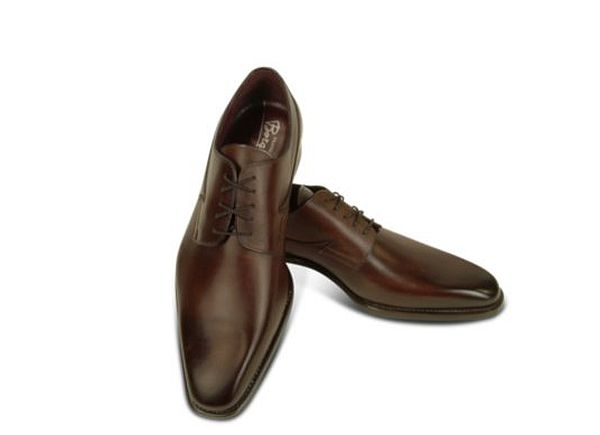 These brown shoes are made up of smooth leather and tanned to a rich brown color. The exquisite look of this shoe will uplift your personality and confidence to the cloud nine, when you wear them with your wedding suit. These shoes are suitable for business and formal occasions so will serve the purpose even after your Wedding Day. Priced at $ 540 and can be purchased from the online store forzieri.
Bottega Veneta york panelled leather brogues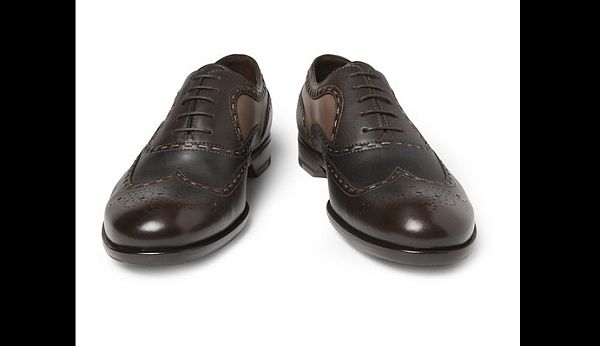 If you are a fond of classical looks then you may consider this pair of shoes. A refreshing reinvention has been given to this model and this all is done with hands. So wearing this pair of shoes will make you feel more special on one of the important day of your life. You can wear them with slim-fit shirt and black formal suit or if yours is casual wedding, then you may wear these shoes with a slim fit t-shirt and well pressed trousers. You can buy this pair of shoes from mrporter at $1,010.
John Lobb becketts classic oxford shoes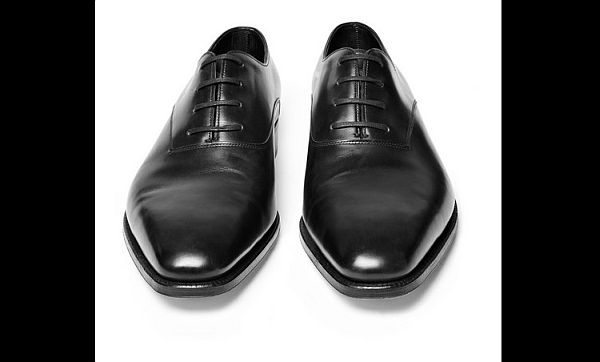 Buy this classic leather oxford shoes pair from John Lobb and I am sure, you are going to feel more confident than ever. You can wear these shoes with sharp dark suits like black and navy blue. A braded shoe trees also come along with these pair of shoes so, you don't have to worry about maintaining the shape of the shoe and can also be used for any other formal occasion. John Lobb becketts classic oxford shoes are priced at $ 1,500.
Men's Lusso Formal Oxford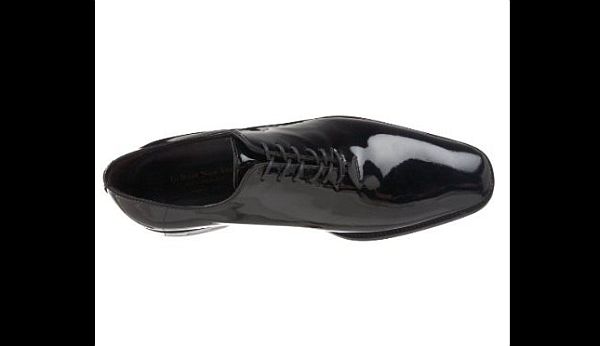 Imagine you are walking down the aisle and charm of your wedding suit and shoes is not that much good. I think that's not what you had imagined about your wedding. So, just step in and buy a pair of shoes from Lusso. This pair of shoes is perfect for a stylish and modern wedding. Each and every item on this shoe is made up of finest Italian and French leather. The shoe pair is priced at $295.00 and can also be worn for any other formal party.