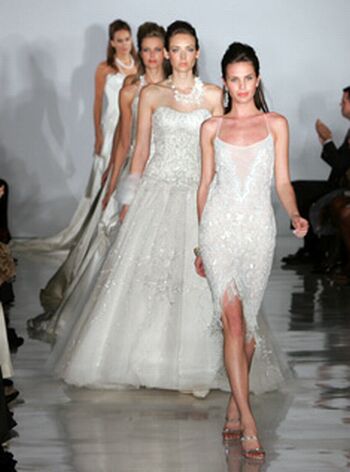 June is recording the highest number of weddings with lot many couples planning to get married on the devils date -6/6/6.
Here are some of the latest wedding fads that the couples are picking up this season.

Wedding dress
Brides are experimenting more with the flowing gowns. However, the would-be brides are taking more interest in the laced stuff, embroidery, and strapless gowns.
The grooms are choosing the stylish Tuxedo's.

Bridal Bouquets
It is Rose, the queen of flowers, which rules the bridal market. However, others such as orchids, lilies are still among the hot favorites. Nearly 90% of the bridal flowers are hand-tied.
The offbeat bouquets, all stylized by using pearls, crystals and feather are also preferred by many brides.

Wedding Guest
The bride and groom today want the wedding ceremony to be a much-closed one with less number of guests. This gives them ample time to mix around with every guest.

Wedding Destination
The venue has no doubt taken a slight shift from local weddings to destination weddings, Las Vegas weddings and beach weddings.