Nothing portrays glamour and grace like a Celebrity-Wedding-Dress. When no mercy is showed to expenditure, the soon-to-be-married-couple does relish the wedding of their dreams. And the inquisitive minds end up asking 'What did the bride and groom wear?'.
Celebrity-bride's wedding-garment catches hold of major eyeballs and groom's attire comes after that; sometimes goes absolutely overlooked! That whole day delights in a special feel in itself…be it a feel of a classy designer gown or a cozy beach wedding dress!
One party that does mark its strong presence at a Celebrity-Wedding is none other than media. It clamors to capture photographs…and also highlight their dresses…or I should rather say that hoards of lenses entrap the wedding-apparels only!
Let's have a look at some of the best wedding-dresses till date: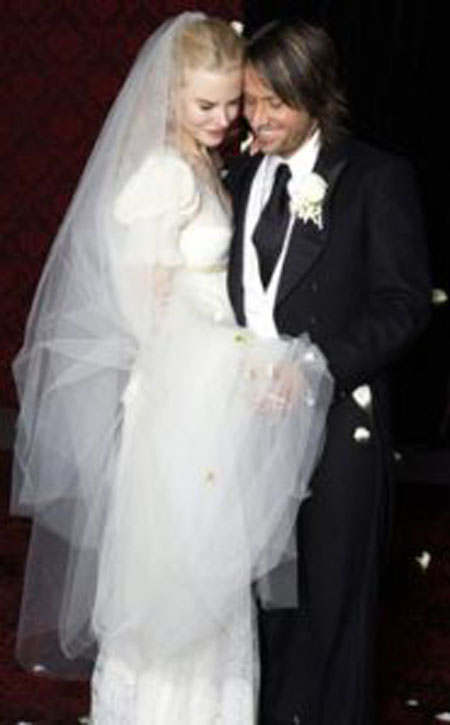 No wonder, the gorgeous actress Nicole Kidman won Best Wedding Dress of the Century Award as per Conde Nast Brides. The jaw-dropping beauty got married in June 2006.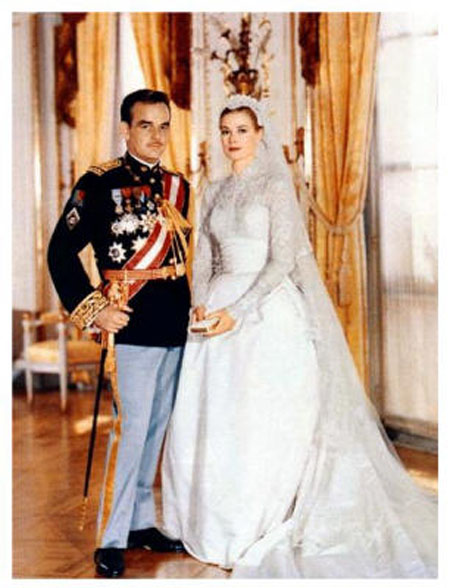 Grace Kelly's sumptuous wedding-gown is giving a tough competition to Kidman's wedding-dress. Isn't it? The wedding was enjoyed in 1956.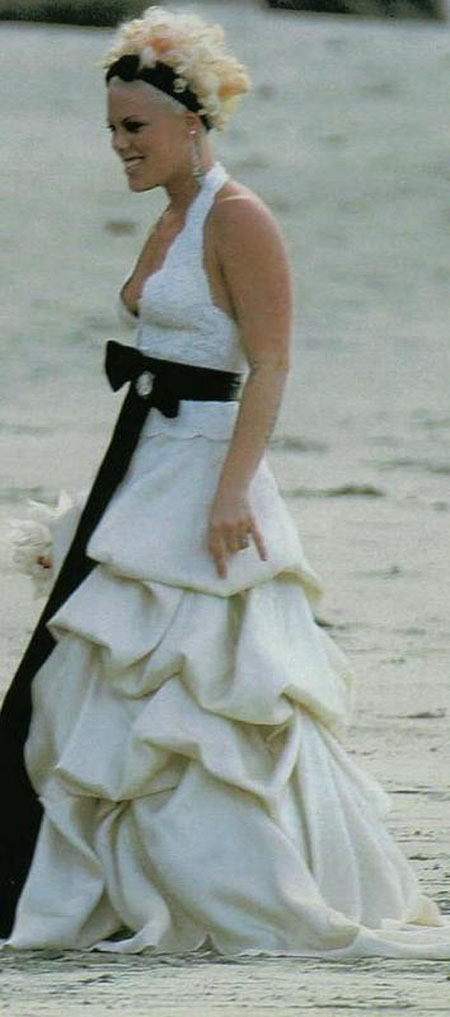 Pink slipped into a girlie-looking wedding dress in January 2006. If the sparrow's nest on top of her head be ignored, she looked great in that informal garment.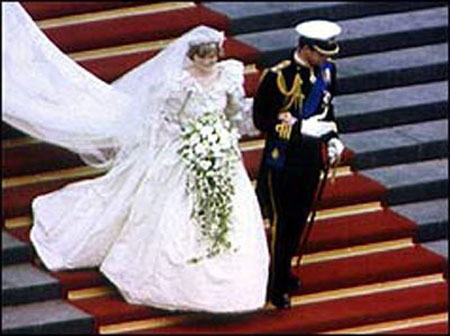 Diana, Princess of Wales, walked up the red-carpeted aisle for three-and-a-half minutes with the splendid 25 ft train of her Emmanuel designed ivory taffeta and antique lace gown flowing behind her. The royal event took place in July 1981.
Which one is your favorite?
Via – imnotobsessed