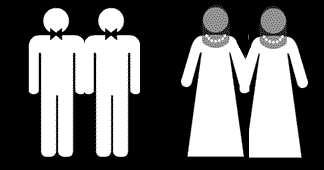 Monday morning hundreds of gay couples received the same legal protections as married couples when law took effect to make New Jersey the third U.S. state to offer civil unions. Those gay couples who have unions or marriages from other states or nations that allowed them were automatically considered to be in civil unions in New Jersey.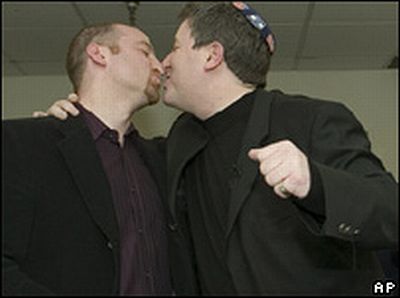 Among them were Steven Goldstein, the chairperson of the gay political group Garden State Equality, and his partner Daniel Gross, who became the first gay couple featured on the wedding pages of The New York Times. The Teaneck couple had a wedding ceremony in Canada and a civil union ceremony in Vermont in 2002. After running here and there for the wedding finally at 12:01 a.m. Monday as soon as the New Jersey's civil union law took effect, they exchanged vows during a ceremony attended by numerous friends, including many of the state's most prominent gay activists. (…)
See the video here
Registered same-sex couples in N.J. will enjoy the benefits of adoption and custody rights, as well as new allowances on hospital visits and medical rights, all these benefits are a step below the full marriage rights permitted in Massachusetts. New Jersey joins Vermont and Connecticut in offering civil unions to same-sex couples.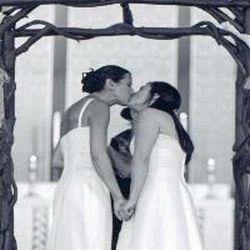 Who all recognizes same-sex relationships?
Forty-five states have legal or constitutional bans on same-sex marriages. Only Massachusetts allows gay couples to marry, while California offers domestic partnerships. Tasmania allows same-sex couples to register themselves and allow only registered partners to adopt, or be presumed to be the parents of, children born to their partners from fertility treatments. Sydney allows same-sex couple to register and does not confer rights but may constitute evidence of a relationship in legal proceedings. Canada, the Netherlands, Belgium, South Africa, Spain and Massachusetts (US) allowed same-sex couples in jurisdictions. Same-sex civil unions or partnerships are recognized in jurisdictions including Britain, Denmark, Sweden, Norway, Finland, Iceland, New Zealand, France, Germany, Austria, Hungary, Portugal, Vermont (US) and Connecticut (US).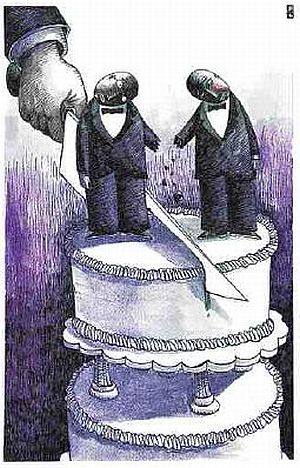 Reason behind the objection of Homosexual Wedding
One strong reason behind the conflict of the same-sex coupling is the detrimental effect on children.
Same-sex partners experience a higher incidence of health problems resulting in shorter life spans
The duration of same-sex marriages is shorter than that of opposite-sex relationships: on average, the former last only two to three years.
For the opponents these nuptials are degrading the institution of marriage while its supporters call it a tribute to marriage's importance.