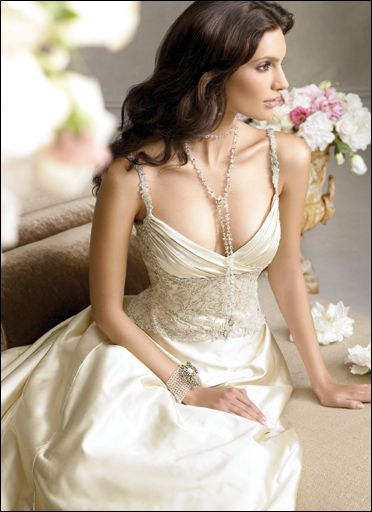 My mind is still making a castle in the sky with Jim Hjelm bridal gowns. The collection is extremely beautiful, gorgeous, magnetic, charismatic… I think I should stop giving you the long list of adjectives to explain the collection of Jim Hjelm.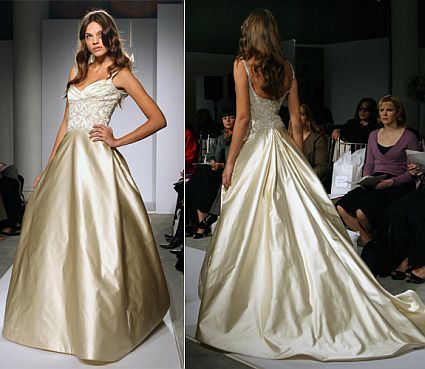 The gown beautifully and perfectly dresses you for your special day. The shown here is from Spring 2007 Collection. Gown is made in antique silk satin with side and styled with back pleats. The gown is designed in sleeveless draped "V" neckline crystal beaded bodice and straps.
Jim Hjelm's collection is not a click away for you and will have to search their store that is nearest to you. Designer Pitera says, "I design for a woman who epitomizes fashionable elegance and has a definite sense of personal style, I like to play with the balance of the latest trends and classic styles to create timeless yet unique gowns."
I am still in my dream world, dressed in this gown and searching for someone to join me into the ballroom.