Once you've raised money for your honeymoon, seen the world, and celebrated your matrimony with style, it's time for you and your spouse to settle down somewhere and figure out what this married thing is really all about. It isn't generally a wise choice to get yourself involved with a mortgage right away for several reasons.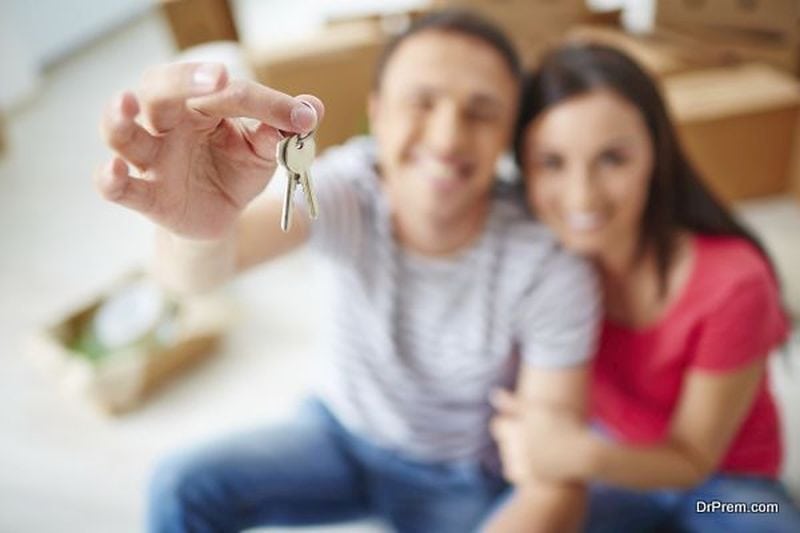 First and foremost, you're likely not going to stay in the first place you choose to move. She might get a job, he might get a job, or perhaps the bottom drops out on the local economy of the city you choose before you've become established enough to sustain such economic flux.
If you buy a home immediately after you get married, you're kind of "married" to that house as well. If you've got to sell it, and haven't played your cards right, as it were, you may not be able to. Or, you may successfully sell the property, only to find that what it returns represents a substantial diminution of value.
What makes more sense is a living situation flexible enough to fully accommodate you through the early years of marriage. Once you and your spouse have figured out what it is to cohabitate, what it means for one or both of you to bring home the paycheck, and what kind of family you'll begin (if that's something you plan on), then it's time to look for permanent housing.
Alternatives To Non-Rental Residences
So in the meantime, there are two primary options worth considering as you go about seeking your newlywed dwelling. One is the mobile route, which involves dropping a lump sum on a motorhome and cruising around as it suits you.
This will save you money, but it will also result in a number of ridiculous arguments and uncomfortable situations. Still, if you and your spouse can remain living together in an RV for the first year or two of marriage, there probably isn't anything that could stop you.
That said, a better idea is finding North Bay Village apartments. An apartment is going to represent a loss in terms of finances over time, sure; but it's flexible enough to help you and your spouse figure yourselves out, and the rhythms of marriage. Additionally, there are such living options across the country.
Coast-To-Coast Consideration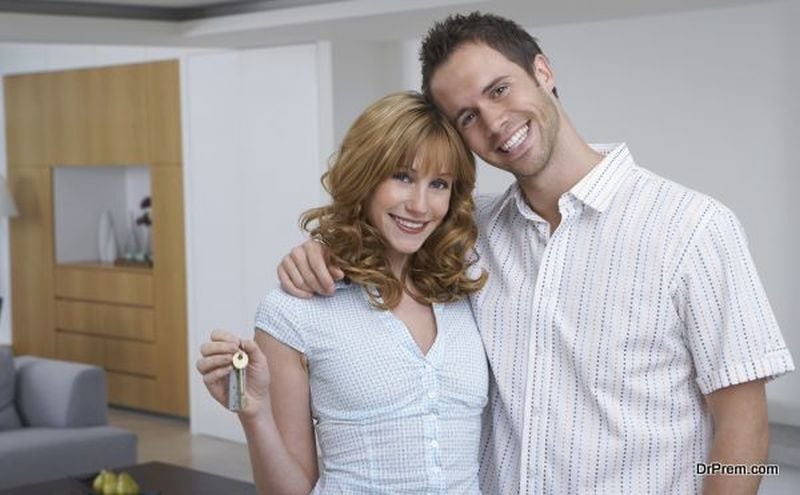 If you're on the east coast, an apartment for rent in Manhattan, New York through Renoir House provides: "…the quintessential New York City rental experience. Residents indulge in newly redesigned apartments with modern kitchens, baths and barnwood-style flooring, renovated lobby, corridors and elevators paint a perfect picture of luxury living."
If you're on the west coast, Oakland waterfront apartments for rent online through Fourth Street East helps provide you a prime location for life's little defining moments, helping to usher in: "…a new chapter in the life of Oakland's waterfront—and in the lives of the people who will make their homes there."
There are even some housing options which are through national housing authorities, allowing you to transfer application credentials should you find yourselves in need of a move from one part of the country to another in a pinch. It's a lot better to know you're approved, than to wait a week on bureaucracy.
Apartments are recommendable for newlyweds, but one last proviso: choose carefully, and take your time. Don't just go with the first apartment you like. Shop through properties until you find the right apartment. It's best if you go through four or five. There are many options out there, so find the one which closest matches your needs.
Article Submitted By Community Writer