Your beach wedding promises to be lots of fun, both for you and the guests. There's nothing like getting married on a beach, next to the beautiful ocean. The venue itself is charming and natural and the wedding will turn out to be spectacular effortlessly. The food has to be incredible too, to make it into a wedding which is unforgettable. There are numerous options to choose from, but one thing is certain – delicious sea food has to be on the table! Fortunately, you can create a wonderful, finger-licking sea-food menu (as well as other dishes) which your guests would love. Here are some beach wedding reception menu ideas you can be inspired by:
 12 beach wedding reception menu ideas
One of the things everyone looks forward to at a wedding is the food. Guests expect a delicious, varied and innovative menu. You can create a really outstanding menu by mixing and matching ingredients. You can look for cheap catering packages which would be equally outstanding but light on your pocket. Buffets are considered an excellent option at beach wedding, as it eliminates the need to hire any wait staff. You can choose for all of the items to be cooked offsite, which saves a lot of hassle too. The food can just be warmed at the venue.   Check out this buffet food list for appetizers, entrees and desserts we have compiled for you.
Cocktails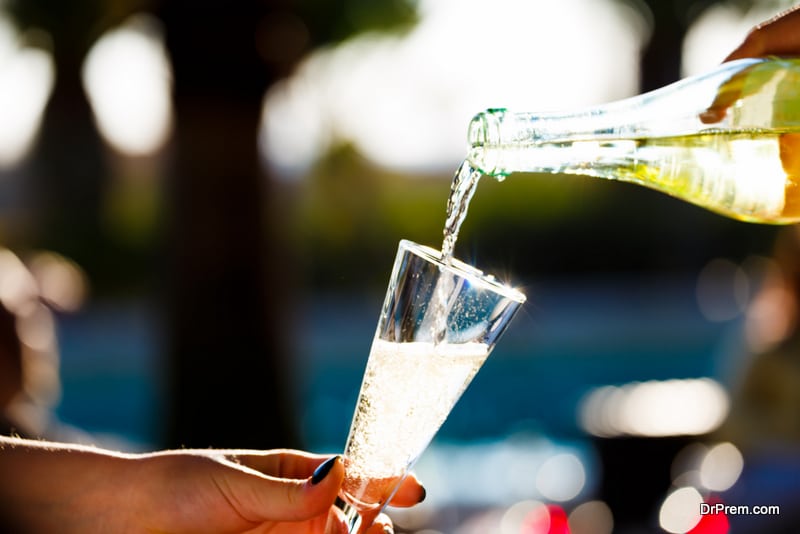 Beach wedding reception menu ideas must include cocktails. They can be served prior to the mean or during it. Cocktails set the party going so select some alcoholic and non-alcoholic cocktails. Pina coladas, margaritas, tropical drinks and fresh fruit juices should be on hand to hydrate your thirsty guests. Rums and vodkas flavored with coconut, mango or citrus are some good cocktails you can serve. Don't forget ice blended cocktails and smoothies to be savored in the sun.
Appetizers
Shrimp cocktail
This cocktail would be a perfect appetizer and match your beach wedding theme. Beach wedding reception menu ideas like shrimp cocktails are great, the only thing you have to make sure is that there is enough ice to keep the shrimp fresh and nice. The shrimp would retain the texture and taste if you have enough ice.
Sushi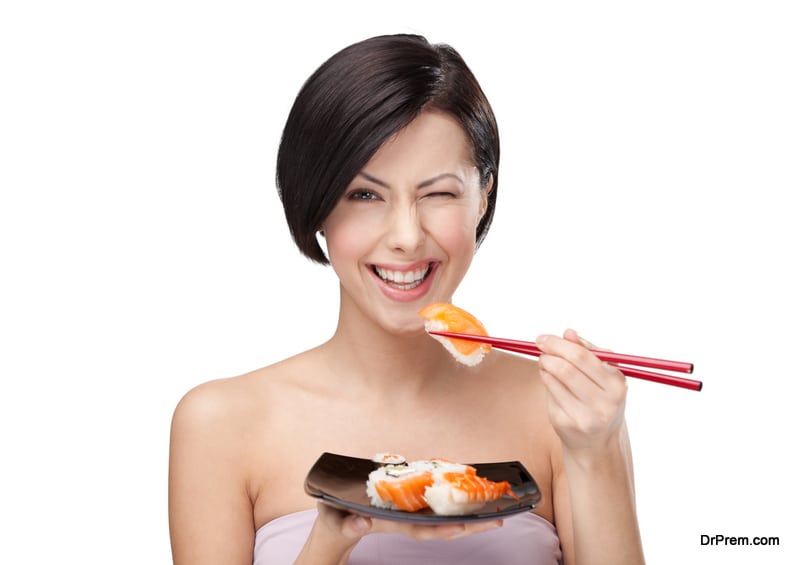 Sushi can be a delicious seafood appetizer too, which is food for a budget. It is best if sushi and other seafood which will be served raw or semi raw is brought to the venue only at the time of serving, so that there is no chance of the food going bad in the strong sun.
Tropical fruit
Appetizers like tropical fruit should be on your beach wedding menu as a standby for people who are allergic to certain kinds of seafood. You can pass the fruit around just before dinner, or keep it on the buffet table so that guests can serve themselves after dinner too.
Tuna bites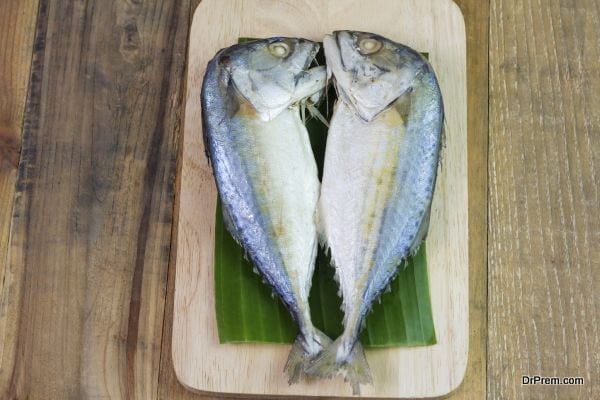 How about some tuna pieces on crostini? It's a crunchy and fun hors d'oevre your guests would love. This is a great choice for your beach wedding reception menu ideas. 
Entrees
If you're looking for food for a budget which is not high, you can choose cheap catering packages which will give you a good choice of food but which won't cost much. One way to do this is to ask for locally sourced food items which will not be as expensive as something which is flown all the way across the globe.
Grilled fish
Grilled fish is a good entrée option for your beach wedding reception menu ideas. The best thing about grilled fish is that you can choose a fish which fits your budget. The dish tastes good with any fish, as it is garnished well. Ask your caterer to add a dash of lime and paprika to make it a little spicy and tasty.
Other entrée options could be steak, prime rib, lemon chicken cubes, barbecued chicken. Go according to your taste and the season.
Sautéed beans with lemon butter and almonds
This is good entrée for the vegetarian guests. Or it could be a special side dish for all your guests.
Salads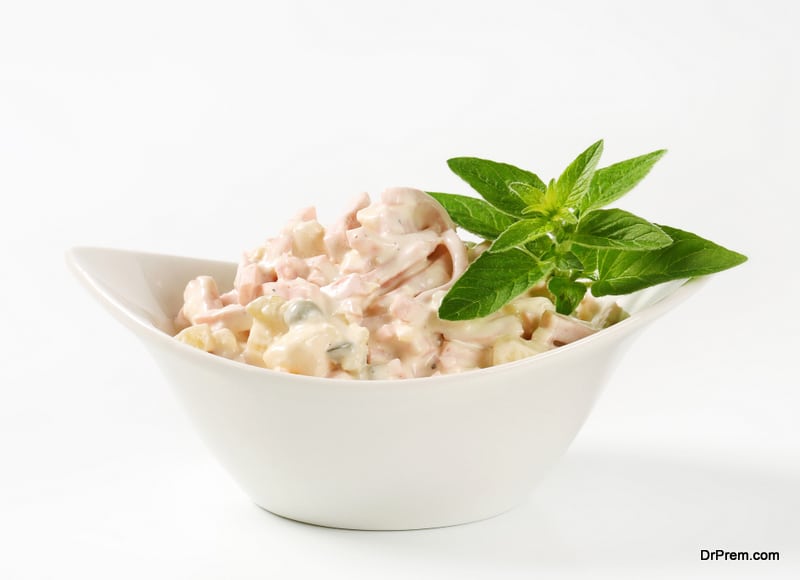 A salad should be on your buffet food list, as it will cleanse the palette. It can be a simple fresh vegetable salad, or a seafood themed Caesar salad. Choose a vinegar and herbs dressing as it will be light, both on your stomach and your pocket.
Soups
Soups can be part of your beach wedding reception menu ideas. Lobster or shrimp bisque, clam chowder, gumbo or any other soup of your choice will be welcome if the wedding is in cooler weather. You can serve soup in place of salad or as an entrée option.
Sides
Rice pilaf, saffron or wild rice, potato wedges, roasted potatoes and pasta with different sauces are tasty side dishes which are filling too.
Desserts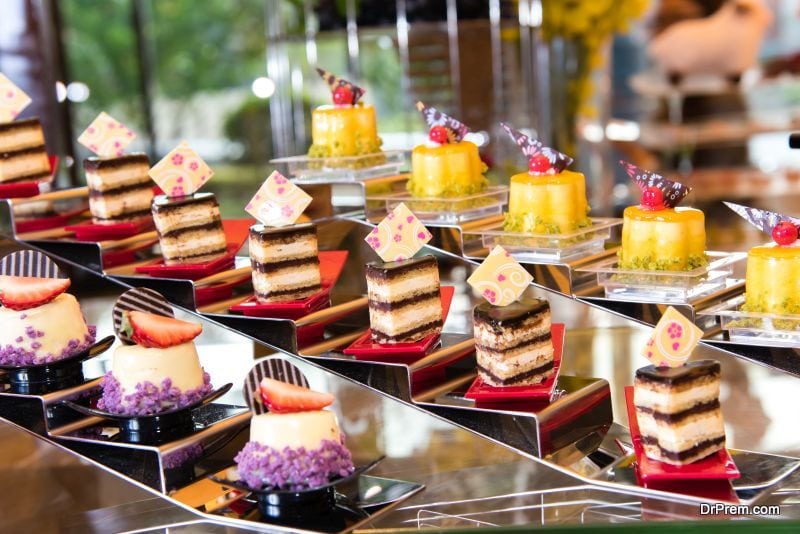 You can forgo desserts as you already have a dessert in the form of a wedding cake. You can order or, to save money, even make a medium sized wedding cake and include one simple dessert to make the wedding meal sweeter.
Work out the best menu possible by consulting your caterer and mentioning your budget clearly. You can opt for many items or choose just a few exotic and delicious items which would cost just the same.